As hinted by Sherilyn Fenn a while ago, Twede's Cafe in North Bend, WA, earlier this month was at long last reverted back to its familiar '80s/'90s Double R Diner look as seen in the Twin Peaks pilot and Twin Peaks: Fire Walk with Me. Now that filming for the new series at the RR has wrapped —at least for now— the restaurant on 137 W North Bend Way reopened to the public 24 hours ago on Monday, September 21st 2015. My Twin Peaks fest friend Brittyn was one of the first customers in the door yesterday and before any world-famous and award-winning cherry pie or damn good coffee was ordered, she recorded this video walkthrough so all of us can get a glimpse of what the inside looks since the makeover.
If you consider any information regarding the Double R Diner a spoiler, please stop here.
Do note that this set is now, as it was before, a fully operational restaurant. David Lynch and Mark Frost are aware that fans will enter and take photos of each and every corner of the remodeled RR. In fact, that was the whole deal from the start.
They did move out about two pallets of props, including the old school jukebox, table menus and the retro cash register. Whatever is still inside was left there for Twin Peaks fans to see. Outside, unfortunately, the crew took both the "RR" and "Mar" outdoor neon signs… BUT they didn't repaint the exterior yet, which could be a sign of more filming to come.
Twin Peaks' Double R Diner: First Walkthrough September 2015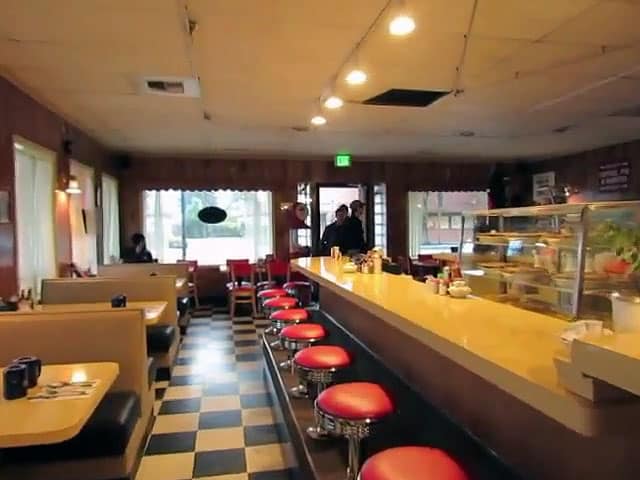 Shiny retro bar stools surround the re-extended counter.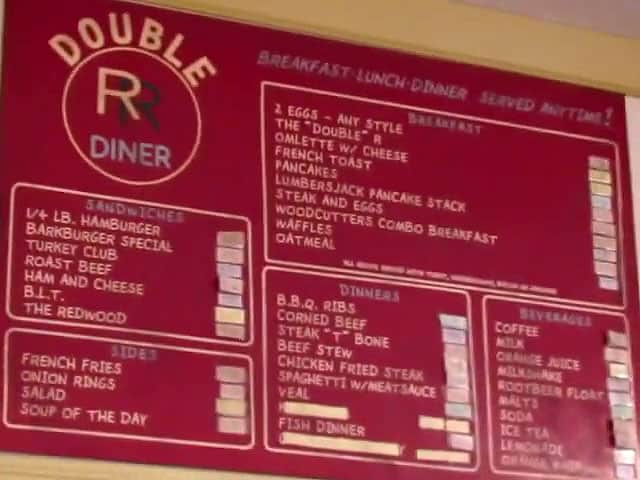 They recreated and kept the 1989 menu board, but a cup of coffee ain't 25 cents anymore.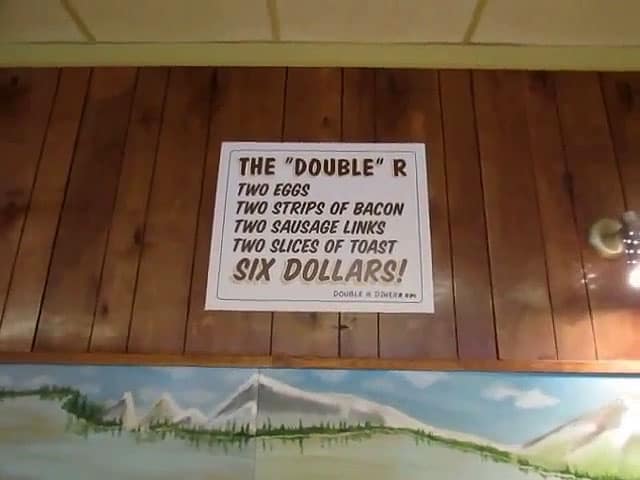 The "Double" R. Still a good deal.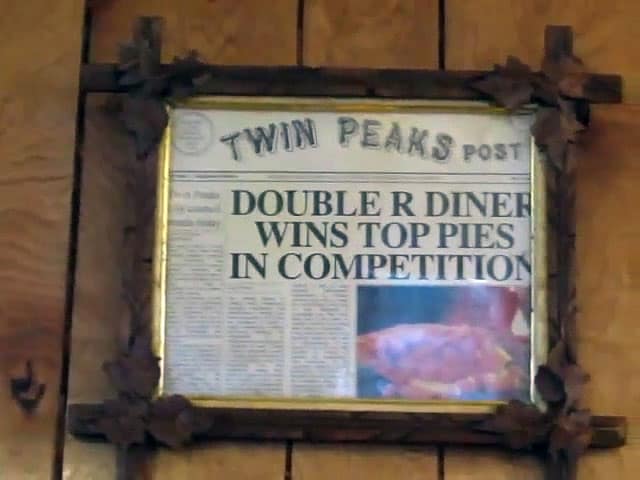 Double R Diner wins top pies in competition? No surprise, Norma.