Don't let the 'faces of stone' mislead you; this spectacular illustration by Bangkok-based Ise Ananphada is a tribute to the OG Twin Peaks.
Featuring over two dozen original characters and a plethora of props, the poster takes inspiration from a few memorable scenes, but mostly promotional images from way back. If you're wondering about the gun sticking through the red curtains, that part's actually inspired by Julian Hibbard's Threshold Part. 1 #13 (Amazon). Not sure about the marble object next to the deer though.
Those hoping to purchase this piece are out of luck. It was a private commission and will not be for sale. Scroll down to check out Ise's tribute to David Lynch's Mulholland Drive as well.
Welcome to the Black & White Lodges: Twin Peaks by Ise Ananphada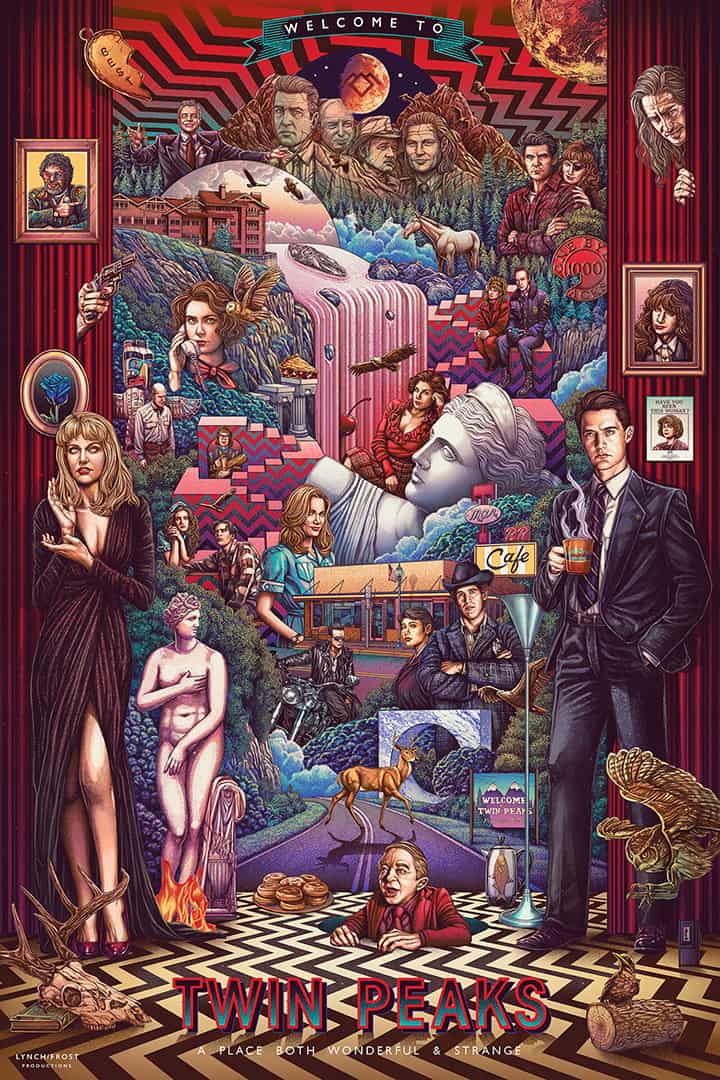 Silencio by Ise Ananphada
https://www.facebook.com/welcometotwinpeaks/photos/a.231391610215285.59243.184122714942175/1427869570567477/?type=3&theater