Welcome to Twin Peaks is proud to present an epic piece of Twin Peaks art by Danish illustrator, Niclas Mortensen aka MonkeyMouth.
My Log Has Something To Tell You features doppelgangers of Laura Palmer, Dale Cooper, Leland Palmer, The Giant, The Man from Another Place, Killer BOB as well as the The Log Lady, in addition to some of the show's most characteristic symbols and props like a donut, coffee and a Bewick's Wren female Varied Thrush. That's the bird from the opening titles, in case you wonder.
UPDATE (December 2014): In celebration of the return of Twin Peaks in 2016, Niclas has decided to do a reprint of his sold out poster, this time on grey paper. Pre-orders are now open and readers of Welcome to Twin Peaks get 20% off the limited edition, signed and numbered screen print when using the code WELCOMETOTWINPEAKS.
Pre-order My Log Has Something To Tell You (Size B2: 50 x 70 cm or 27.83 x 19.69 inches).
My Log Has Something To Tell You
2014 Limited Edition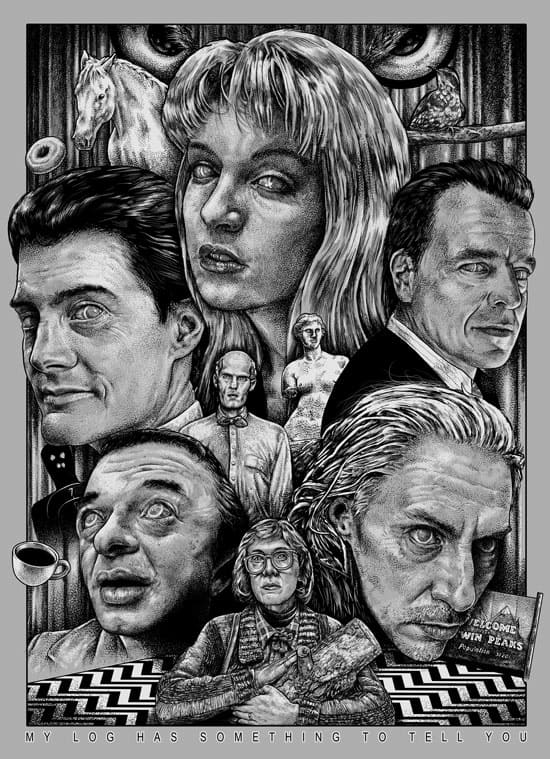 Original Limited Edition