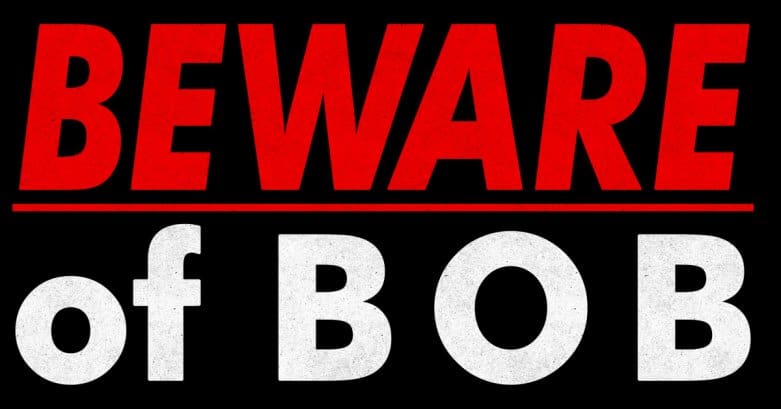 Yes, Twin Peaks is coming back. And so is BOB!
In some form or another, "the evil that men do" will show its face again. And since you're in the know, hide your kids, hide your wife and warn your neighbors, friends, visitors, customers and passers-by with this printable Beware of BOB poster.
Because it's Pumpkin Spice Latte Halloween season, why not add the sign as a little Twin Peaks "Easter Egg" while decorating, or just have this single thing as your lazy Halloween decorations?
Download the free Beware of BOB sign, print out the PDF and put it behind your front window, or another place where it will scare (or confuse) those who see it. Feel free to share a photo of your poster on Facebook, Twitter or Instagram and use the #bewareofbob tag.
Here's coffee shop Wyckoff Starr warning everyone out in the streets of Bushwick, Brooklyn to beware of BOB. The owner is, needless to say, a big Twin Peaks fan.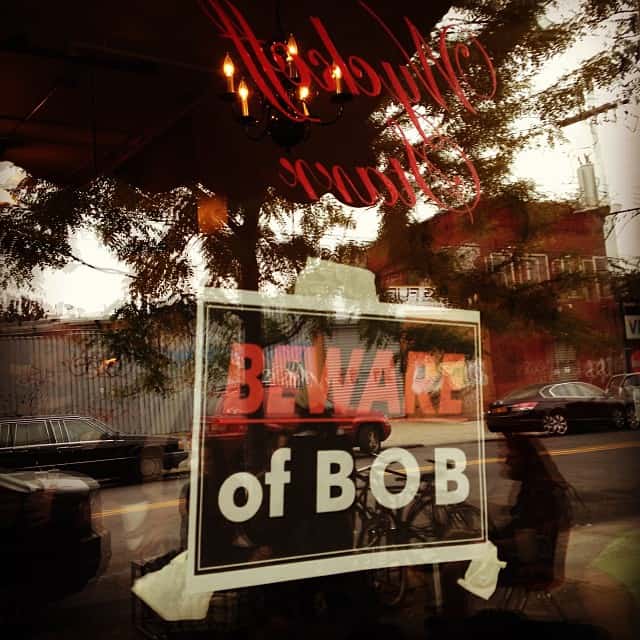 And for those who just want to freak out every Twin Peaks fan in the street…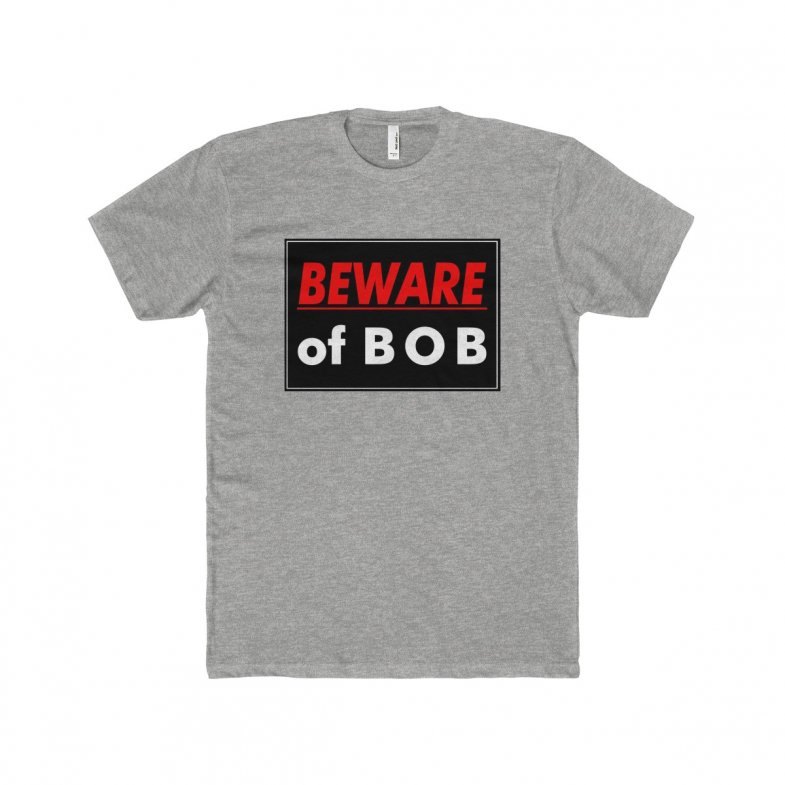 Beware of BOB: the animated version!
THANK BOB IT'S FRIDAY!#TBIF #ThankBOBItsFriday #TwinPeaks#BewareofBOB https://t.co/zOTaMc3qN1 pic.twitter.com/W8sj1i5bre

— Welcome to Twin Peaks (@ThatsOurWaldo) February 19, 2016
Some more #BewareofBOB posters out in the wild…
https://www.instagram.com/p/Bfcq2aHhuch/?taken-by=bigleemarvinfan
https://instagram.com/p/u0P72bPbu4/
https://instagram.com/p/u0C_BDiP4q/
https://instagram.com/p/u0f4U3Ks7p/
https://instagram.com/p/vGRDxiDx28/
https://instagram.com/p/8E7M0wk1eP/
https://instagram.com/p/2RT-iSF0s7/