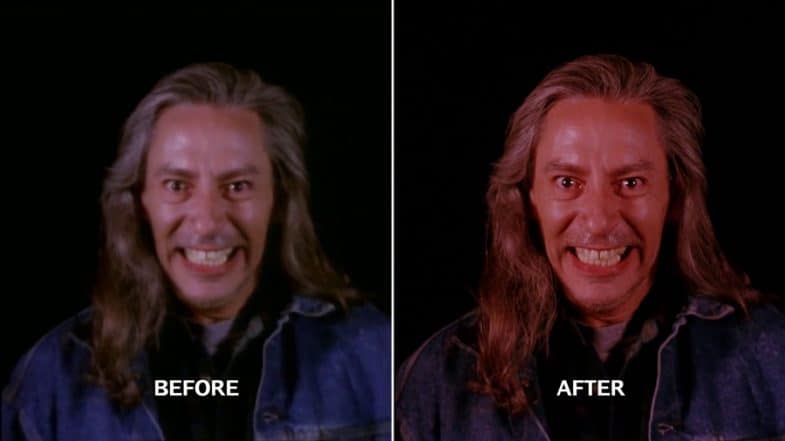 In April, it came to our attention that David Lynch was overseeing the restoration of Twin Peaks for the Twin Peaks Blu-ray together with CBS. Today, a comparison video was released showing a few improvements that were made to the original footage of the series. UPDATE: Added a second video demonstrating how David Lynch improved the iconic cross-fade from Dr. Jacoby's eye into the roulette wheel at One-Eyed Jack's.
Locating original picture negative that was thought to be lost, CBS was able to upgrade image quality on numerous shots throughout the TV series for the new Blu-ray release. Notice the enhanced detail, improved color and overall superior quality in these examples. TWIN PEAKS: THE ENTIRE MYSTERY (Amazon) will be available on Blu-ray July 29, 2014.
TWIN PEAKS: THE ENTIRE MYSTERY – Series Restoration Comparisons
Some still comparisons…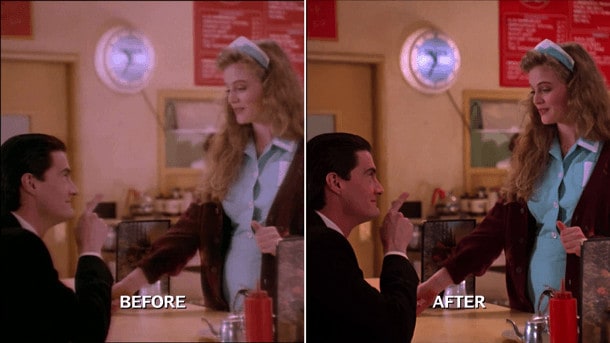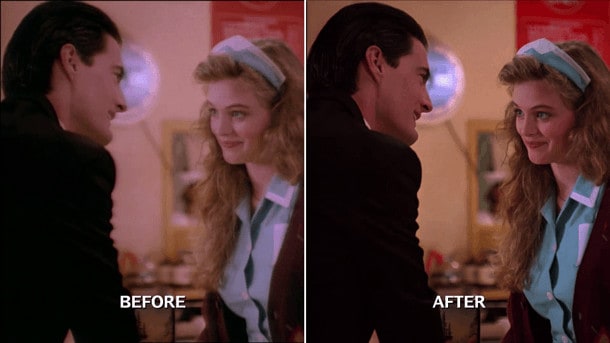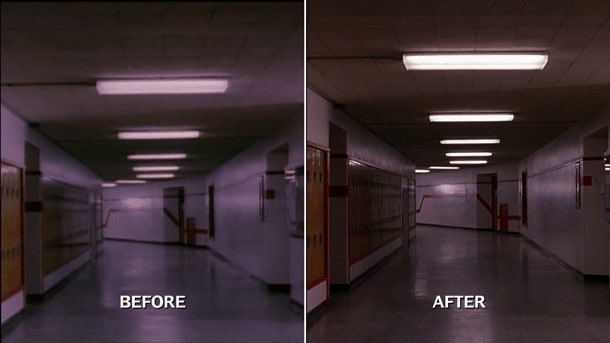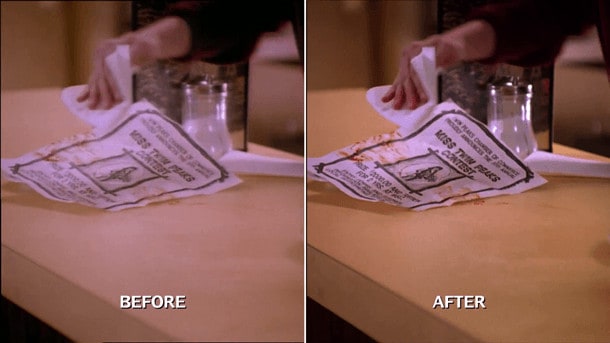 And yes, the owls are now slightly more what they seem…
UPDATE: Here are a few more from the Owl Cave scene, taken from the official trailer.