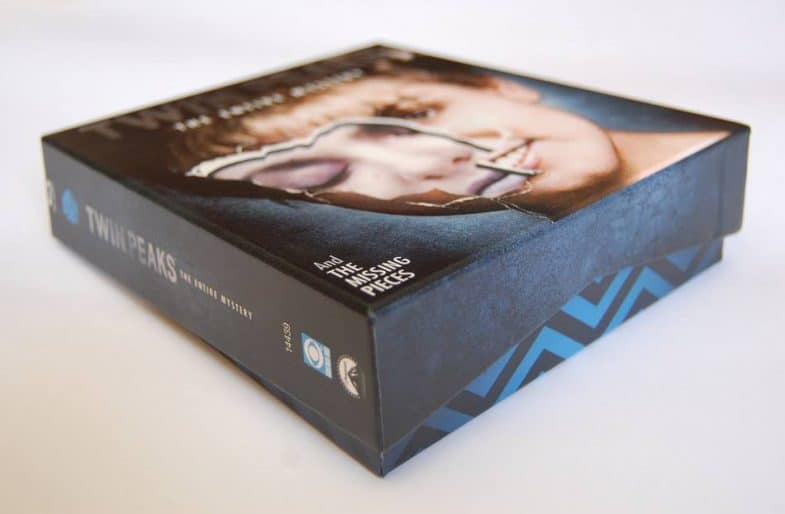 This is, excuse me, a DAMN fine box of Blu-rays!
Last night at the 2015 Saturn Awards in Burbank, CA, Twin Peaks: The Entire Mystery won the award for Best Blu-Ray Television Release. The Saturn Awards are held annually since 1972 by the Academy of Science Fiction, Fantasy & Horror Films to honor film and television makers who work in these three genre fields.
The 10-disc Twin Peaks Blu-ray collection released on July 29 2014, beat fellow nominees Batman: The Complete Television Series, Hannibal: Season 2, Merlin: The Complete Series, Spartacus: The Complete Series, Star Trek: The Next Generation: Season 7 and Wizards and Warriors: The Complete Series. Other winners at the 41st Annual Saturn Awards include Lost creator Carlton Cuse, Noah Wyle, Hannibal, The Walking Dead, Game of Thrones, Guardians of the Galaxy, and Interstellar.
Congratulations to CBS Home Entertainment, producer Charles de Lauzirika and his team! Any update on the audio sync issues though?
Back in 2008, The Definitive Gold Box edition already won the award for Best Retro Television Series on DVD. On their way to a hat-trick, one question remains: after the 'Definitive' collection and 'The Entire Mystery', how are they going to name the future 4K box set that adds the new episodes?
Get Twin Peaks: The Entire Mystery on Blu-ray (Amazon).
https://instagram.com/p/4Yg-OsyXmi/