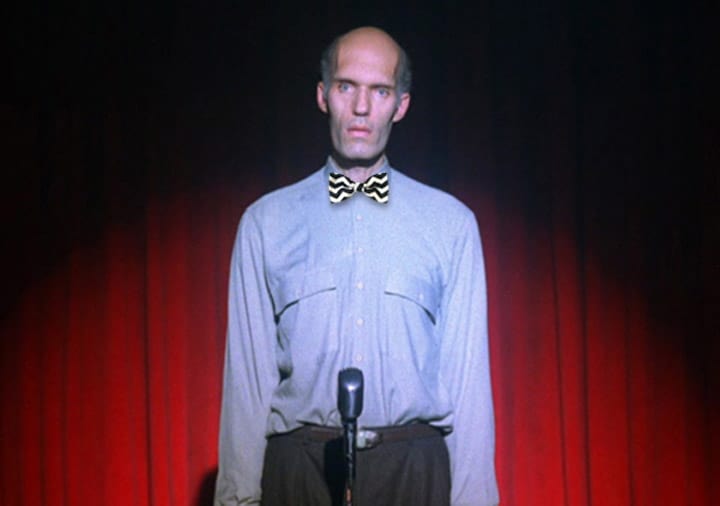 Both The Giant and Doctor Who fans know this: bow ties are cool!
And so does Alex, who designs and makes limited edition bow ties inspired by pop culture phenomena like The Shining, Friday The 13th, and, of course, Twin Peaks. His Etsy shop, The Vintage Beau, has the following three Twin Peaks themed bow ties on "mega sale" (40% off) this week.
Laura Palmer
Laura Palmer split between two halves of the famous best friends necklace over a red organic cotton sateen fabric. Get it here.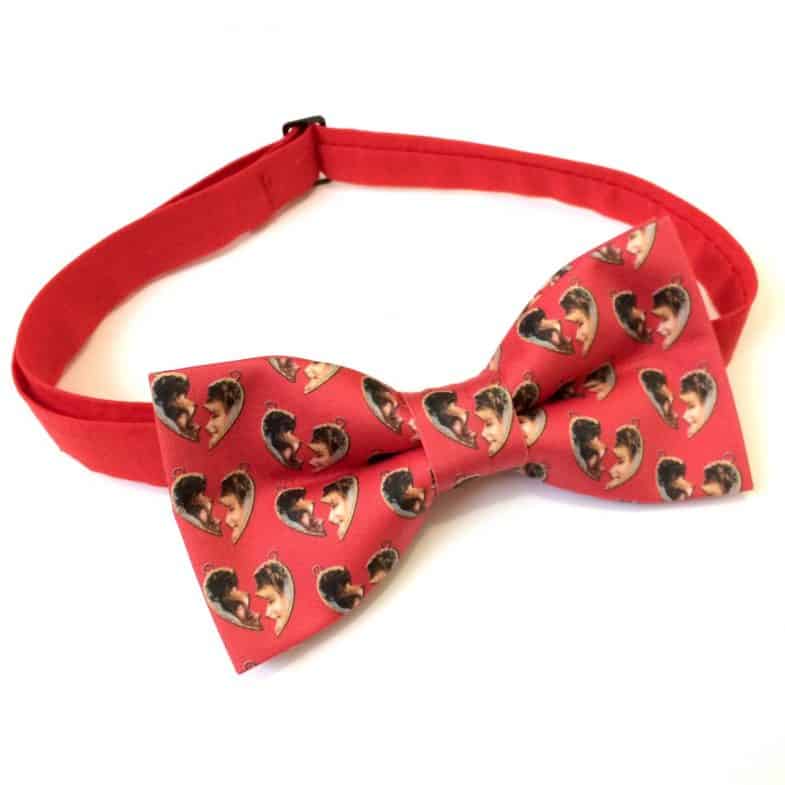 Owl Cave
The Owl Cave symbol from Twin Peaks repeated over a black organic cotton sateen. Get it here.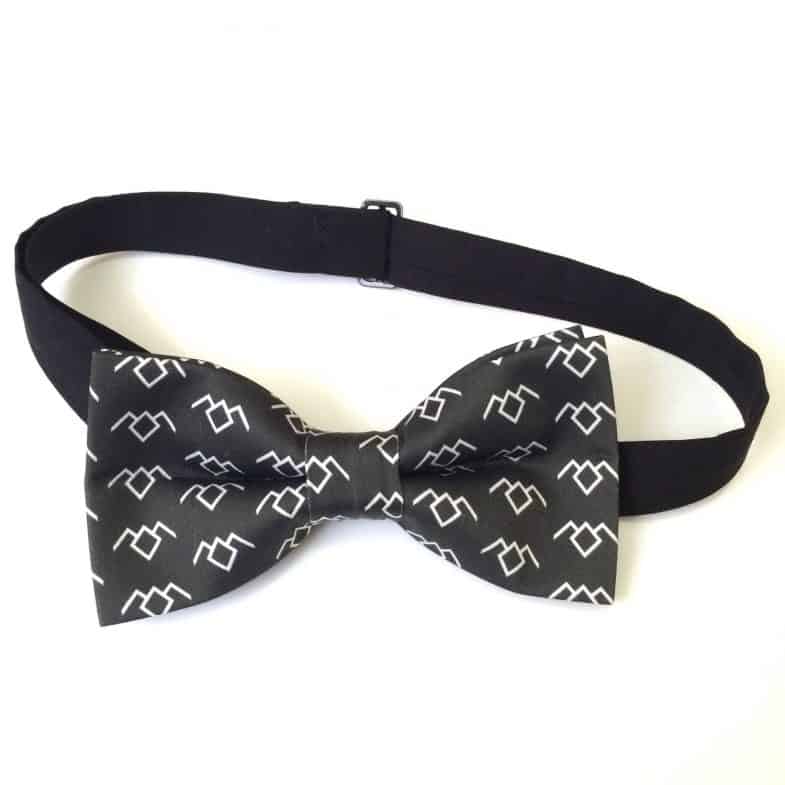 Red Room
This pre-tied bow tie features a black and white chevron pattern like the one seen in the most amazing show ever. Get it here.