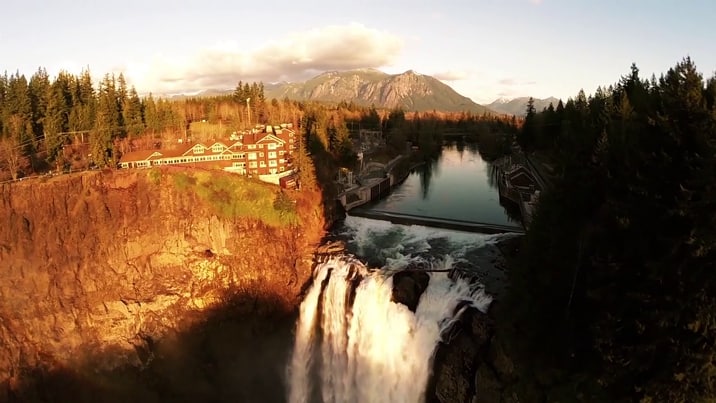 To test their new camera drone, Seattle-based Hero Creative took the flying robot to the 268 ft (82 m) Snoqualmie Falls next to the Salish Lodge & Spa, respectively known as Whitetail Falls and The Great Northern hotel from Twin Peaks. Drone pilot Andrew Davis took control and, even though they nearly lost the multicopter (Amazon), it safely returned with beautiful aerial footage of one of Washington state's most popular scenic attractions. Gotta love those big, majestic trees and the iconic Twin Peaks (Mount Si) in the background!
Camera Drone Over Snoqualmie Falls
Watch full-screen if possible!
Hat tip to Twin Peaks Fest for sharing.
UPDATE: More Snoqualmie Falls drone footage added below.
https://www.youtube.com/watch?v=LSFMM6QLkHo