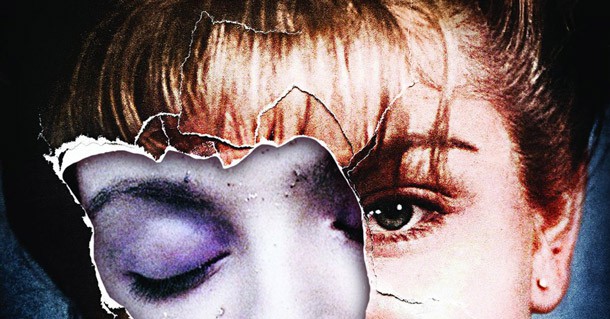 Plenty of details surrounding the Twin Peaks Blu-ray release were finally revealed, yet —from the inquiries received via e-mail, Twitter and Facebook— I can tell they raised many new questions. Because I can't possibly answer all of them individually, here's an overview of the most frequently asked questions regarding Twin Peaks: The Entire Mystery, along with answers based on information provided by CBS, Paramount and other sources.
Please be aware that not every single detail is known yet, so a few things are subject to change. This post will be continuously updated with additional questions and more accurate answers. Feel free to add your own questions and thoughts about the Twin Peaks Blu-ray in the comments!
Do we already know everything that's going to be included?
No. But the breakdown per disc at the bottom of this post will give you a rather good overview.
How many deleted and extended scenes of Twin Peaks: Fire Walk with Me are included?
There's no exact number, but the total run time of The Missing Pieces is 1 hour, 31 minutes and 16 seconds or 91 minutes and 16 seconds. (Thanks, rewak!)
Are the deleted and alternate scenes edited into Twin Peaks: Fire Walk with Me?
No. But "The Missing Pieces" have been directed and edited by David Lynch and presented as a feature-length experience exclusively for this release. There's no real narrative, and it will conclude with scenes that come after the final episode of Twin Peaks. That said, a fan edit will pop up rather sooner than later, integrating the missing pieces into the original feature film.
Which characters/actors appear in the 90 minutes of unseen Twin Peaks footage?
There will be plenty! But currently confirmed appearances include Bobby Briggs (Dana Ashbrook), Betty Briggs (Charlotte Stewart), Dell Mibbler (Ed Wright), Deputy Hawk (Michael Horse), Deputy Andy Brennan (Harry Goaz), Laura Palmer (Sheryl Lee), Leland Palmer (Ray Wise), Sarah Palmer (Grace Zabriskie), Lucy Moran (Kimmy Robertson), Margaret Lanterman / The Log Lady (Catherine E. Coulson), Major Briggs (Don S. David), Philip Michael Gerard / MIKE / The One-Armed Man (Al Strobel), Sheriff Harry S. Truman (Michael Ontkean), Big Ed Hurley (Everett McGill), Nadine Hurley (Wendy Robie), Josie Packard (Joan Chen), Pete Martell (Jack Nance), Dale Cooper (Kyle MacLachlan), Norma Jennings (Peggy Lipton), Shelly Johnson (Mädchen Amick), Leo Johnson (Eric DaRe), Doc Hayward (Warren Frost), Mrs. Hayward (Mary Jo Deschanel), Donna Hayward (Moira Kelly), Dr. Lawrence Jacoby (Russ Tamblyn), The Man From Another Place (Michael J. Anderson), Annie Blackburn (Heather Graham), Phillip Jeffries (David Bowie), Sam Stanley (Kiefer Sutherland), Gordon Cole (David Lynch), Sheriff Cable (Gary Bullock), Chester Desmond (Chris Isaak), Teresa Banks (Pamela Gidley).
UPDATE: Here's a list of every included deleted and/or extended(*) scene.
Desmond's Mo*
Say Hello To Jack*
Good Morning Irene
This One's Coming From J. Edgar
Cooper And Diane
Stanley's Apartment
Buenos Aires / Above The Convenience Store
Mike Is The Man* / Sharing A Cigarette
School Books
The Palmers
Laura's Party
2X4
Kind Of Quiet*
Best Friends*
I'm The Muffin / The Ring*
Bob Speaks Through Laura* / Blue Sweater
Sunday At The Johnson's
Smash Up
The Power And The Glory
Fire Walk With Me
Party Girl
Don't Forget / Laura's Secret Stash
Bernie The Mule
I Killed Someone
Baby Laxative
Send Me A Kiss
Asparagus
Bobby And Laura In The Basement
Goodnight Lucy
Waiting For James*
Distant Screams
Lonesome Foghorn Blows
Epilogue
What's the soundtrack to The Missing Pieces?
Here are the songs that were used for The Missing Pieces:
Don't Do Anything (I Wouldn't Do) by Angelo Badalamenti
Mysterioso #2 by David Lynch and David Slusser
Hotel Tango by Dean Hurley
Twin Peaks Theme by Angelo Badalamenti
Love Theme Farewell by Angelo Badalamenti
She Would Die For Love by Angelo Badalamenti
One Dog Bark by Thought Gang
The Pink Room by David Lynch
Love Theme (Solo Rhodes) by Angelo Badalamenti
Laura's Dark Boogie by Angelo Badalamenti
South Sea Dreams by Angelo Badalamenti
Dance Of The Dream Man by Angelo Badalamenti
Dark Mood Woods (Studio Version) by Angelo Badalamenti
Will this get a release in [insert country]?
This is a worldwide release and it will be available in most countries at some point on or after July 29, 2014 and no later than August 1st. We recommend the following regional online stores for pre-ordering the Blu-ray:
Amazon and Proxis ship worldwide.
Is this a region free Blu-ray release?
Yes. Amazon's customer service has investigated and confirmed this is a region free release. There's NO region lock, so the Blu-ray discs will play on ALL Blu-ray players worldwide. (Thanks, Matt!)
Still not 100% sure, but a lot of Paramount Blu-rays are. You can always pre-order today and cancel later (or return) if it turns out it's region locked.
Will the Blu-ray come with [insert language] subtitles/audio?
Here's an overview of the included audio:
English (series and movie in 7.1 DTS-HD Master Audio). Original English Stereo 2.0 is also available (series and movie).
Latin American Spanish (series in mono, movie in stereo)
Brazilian Portuguese (mono, series only)
French (series in mono, movie in 5.1)
Italian (series in mono, movie in stereo)
German (series in mono, movie in 5.1)
Castilian (series in mono, movie in stereo)
Japanese (series in mono, movie in stereo)
Included subtitles are English SDH, Latin American Spanish, French, Italian, German, Castilian, Japanese, Dutch, Swedish, Danish, Norwegian, and Finnish for both series and movie.
UPDATE: The series, the movie and the deleted scenes all come with the option for Brazilian Portuguese subtitles. The audio will only be available for the series. (Thanks, Igor!)
Will they fix the terrible translations in the Spanish audio version?
Apparently, the Spanish audio contains major mistakes. For instance, Dale Cooper tells Diane he's entering Twin Peaks "11:30 de la mañana del 28 de febrero" instead of February 24th. It is unlikely that they have re-recorded these overdubs, but this hasn't been completely ruled out yet.
What's the aspect ratio for the series? Will it be widescreen now?
No. The aspect ratio for the episodes will remain 4:3 just as aired.
Will Twin Peaks: The Entire Mystery be released on DVD too?
Although a DVD release has not been officially ruled out, only a Blu-ray can include exceptional high definition quality versions of the show, the movie and some of the extras. In addition, the large amount of existing and brand new bonus content is only possible thanks to the high capacity of Blu-ray discs. In short: I wouldn't hold my breath.
Will Twin Peaks: Fire Walk with Me and "the missing pieces" get a standalone release?
At this point, there's no mention of a separate Blu-ray or DVD release of the prequel with nearly 90 minutes of deleted and alternate scenes. Again: I wouldn't hold my breath.
I'm sold. Where can I pre-order the Blu-ray?
Try http://smarturl.it/twinpeaksbluray.  For now, Amazon US, Amazon UK (and the rest of Europe), Amazon Germany, Amazon Canada, Amazon Spain, Amazon France, Amazon Japan, and Proxis Belgium/the Netherlands are taking pre-orders. Amazon ships worldwide.
When I pre-order, will I receive it on the release date?
I don't know about other online retailers, but Amazon US usually has a release day delivery option for most (but not all) domestic addresses. They ship international too.
Will the Australian release be limited?
Nobody officially announced a limited number of copies for Australia yet, but Twin Peaks: The Entire Mystery will be sold exclusively via JB Hi-Fi.
In Japan, there's a limited edition set that includes a Blue Rose Twin Peaks t-shirt. How do I get my hands on one of those?
The Japanese set that comes with the Blue Rose t-shirt is limited to 6,000 copies and costs 22,982 YEN (about US $227). You can purchase it from Amazon Japan. It is unknown at this time whether this t-shirt will be sold separately or be part of special editions in other countries.
Will the box set include deleted scenes from the show as well?
Absolutely! So far, these are confirmed: Cooper and Donna talk about picnic (21 seconds), Picnic (51 seconds), Cooper and Truman at gazebo (40 seconds), Mayor's speech (1m28s), Lucy and raccoons (1m24s), 16 MM period piece (43 seconds) and a deleted scene with Bobby and Shelly at the Miss Twin Peaks Pageant.
Here's an example of one of those deleted scenes from the series:
How much longer is A Slice Of Lynch: Uncut?
A Slice Of Lynch: Uncut will be 25 minutes longer than the original special feature on the Definitive Gold Box released in 2007. With a total runtime of 55 minutes, that's almost twice as much David Lynch, Mädchen Amick, Kyle MacLachlan and producer John Wentworth.
Who will appear in the brand new documentary Moving Through Time: Fire Walk with Me Memories?
The following cast and crew members are currently credited to appear: Phoebe Augustine, Don S. Davis, Bob Engels (writer), Ron Garcia (cinematographer), Pamela Gidley, Jon Huck (recordist/FBI agent), Kerstin John, Sheryl Lee, Lorna Mac Millan, Kyle MacLachlan, Mike Malone (art department/FBI agent), Walter Olkewicz, Victor Rivers (Buck), Carlton Lee Russell (Jumping Man), and Grace Zabriskie.
Are the Twin Peaks Series Retrospective Q&As included as a bonus?
No. They've been considered, but didn't make it to the final release. You will have to watch them online.
Are the Saturday Night Live sketches and Georgia Coffee ads included?
They've not been specifically mentioned by CBS, so at this point, I'd assume not.
UPDATED Are there any Easter Eggs on this Blu-ray release?
On Disc 1 with Play all is selected, press right and the first of a series of small white boxes will appear. Press right and/or down to navigate to the others, and select to watch interviews with directors of the show.
There's also been a mention of two hidden Easter Eggs: "The Bet" (7 minutes and 16 seconds) and "The Fight" (1 minute and 57 seconds).
NEW What's with the lip sync issues?
Hundreds of people have reported the audio appearing to be out of sync, especially on The Missing Pieces from Twin Peaks: Fire Walk with Me. Check the lip sync in Dale Cooper's first scene and the one with Pete and Josie to see if you are affected. Other lip sync issues have been noticed during some Log Lady intros, Episode 9 and Twin Peaks: Fire Walk with Me.
No official word from CBS Home Entertainment yet, but these issues are being looked into but seem to be Blu-ray player specific, as there's an easy fix for PlayStation 3 or PS4 owners: disable 1080p/24Hz output in Video Playback Settings. Stay tuned.
NEW Help! My box is falling apart!
I'm sorry to hear. You're not alone though. Many have already reported badly glued Twin Peaks Blu-ray boxes. Not sure how CBS will tackle this, but if it really bothers you, you can try to get a replacement from where you bought your set.
Ok, now what was the busty brunette/redhead promo thing all about?
The photo below, which shows Ray Wise, Grace Zabriskie, Sheryl Lee and David Lynch shooting a bonus feature for the Blu-ray called Between Two Words, was taken by Blu-ray producer Charles de Lauzirika on January 8, 2014 (first seen on Pop Candy). That's only a few days after Sande Alessi Casting sent out their rather straightforward casting call which set the Internet abuzz.
So now that we know who served pie and coffee at the Bigfoot Lodge that day, will the real busty brunette or redhead please step forward?