Twin Peaks: The Entire Mystery will be out on Blu-ray on July 29, 2014. Check out the goosebumps-inducing trailer and pre-order it here.
Now without further ado, here's the box art and package design for the 10-disc Blu-ray release… Comments?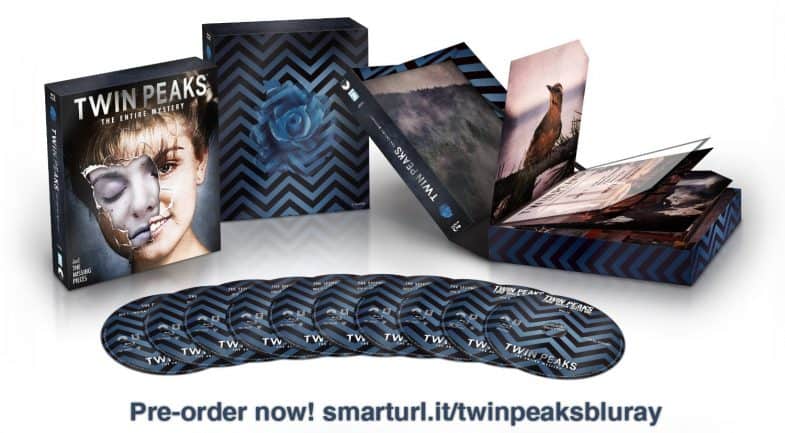 UPDATE (July 2014): Here are a couple of close up shots of the packaging courtesy of Mubis. The 15 x 17 x 4 cm box set feels heavy and precious, and has a double-layered face of Laura Palmer on its cover. Inside you'll find a 13-pages cardboard "book" that holds the 10 discs, with a secret compartment at the bottom. Will a "fire walk with me" note be hidden in yours, or do they come with different collector's items?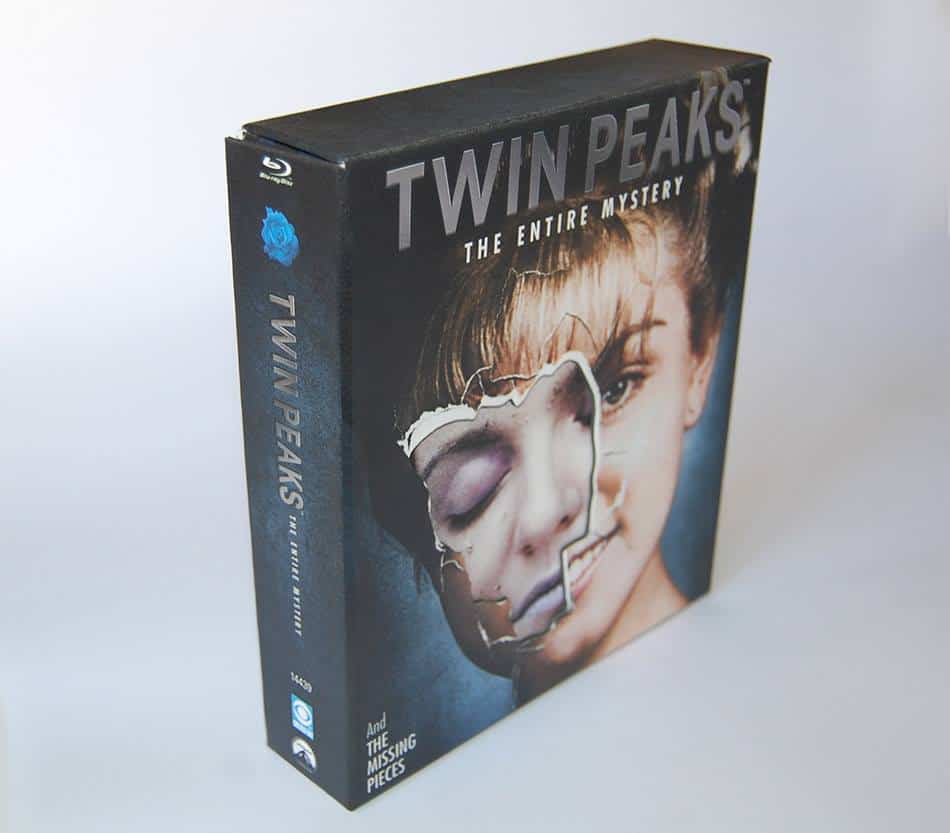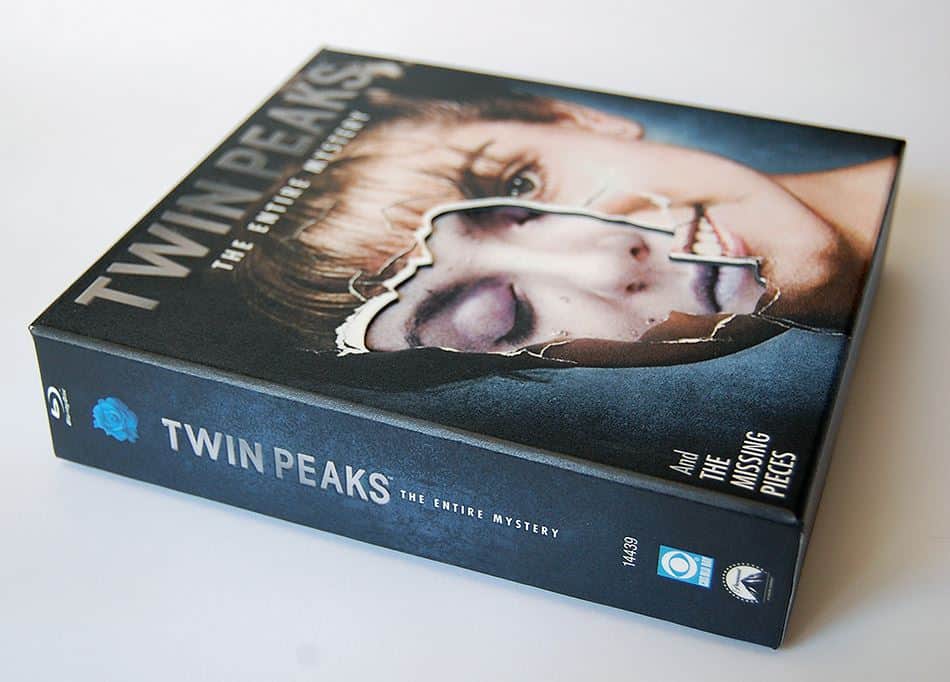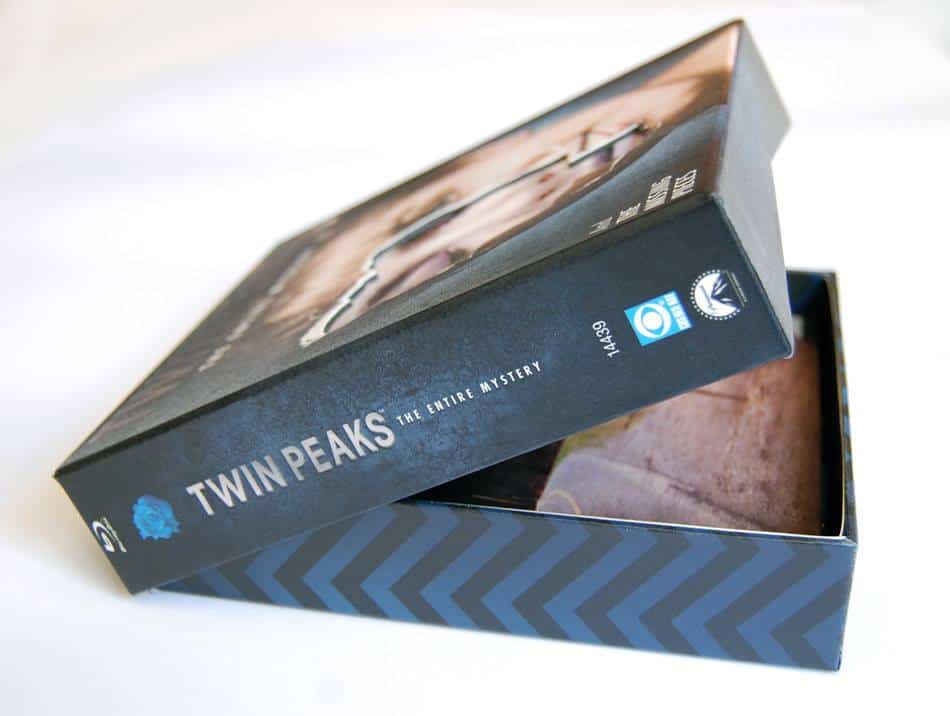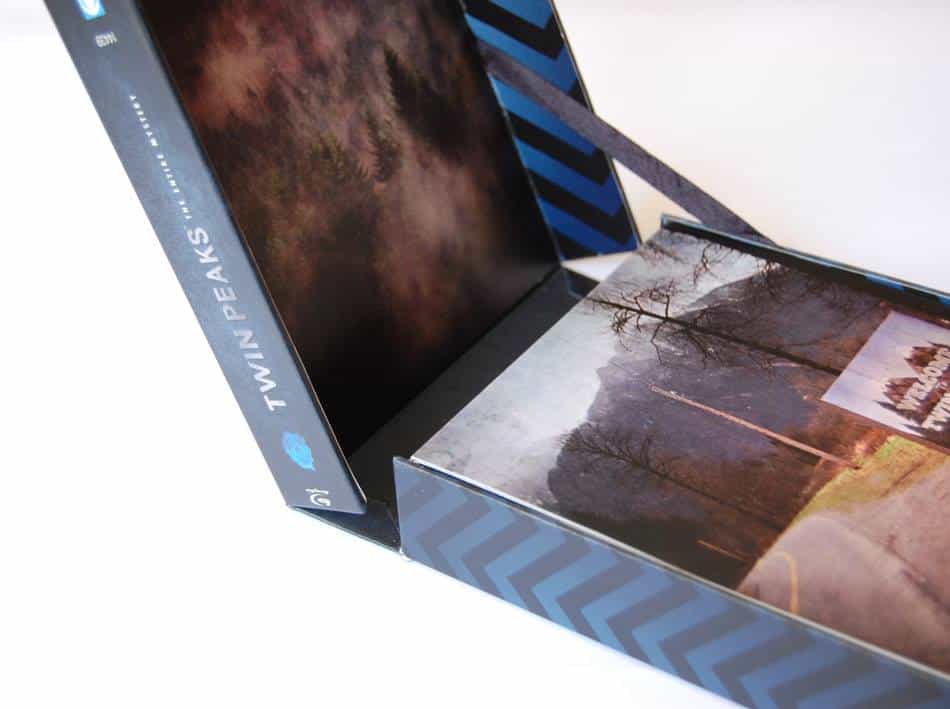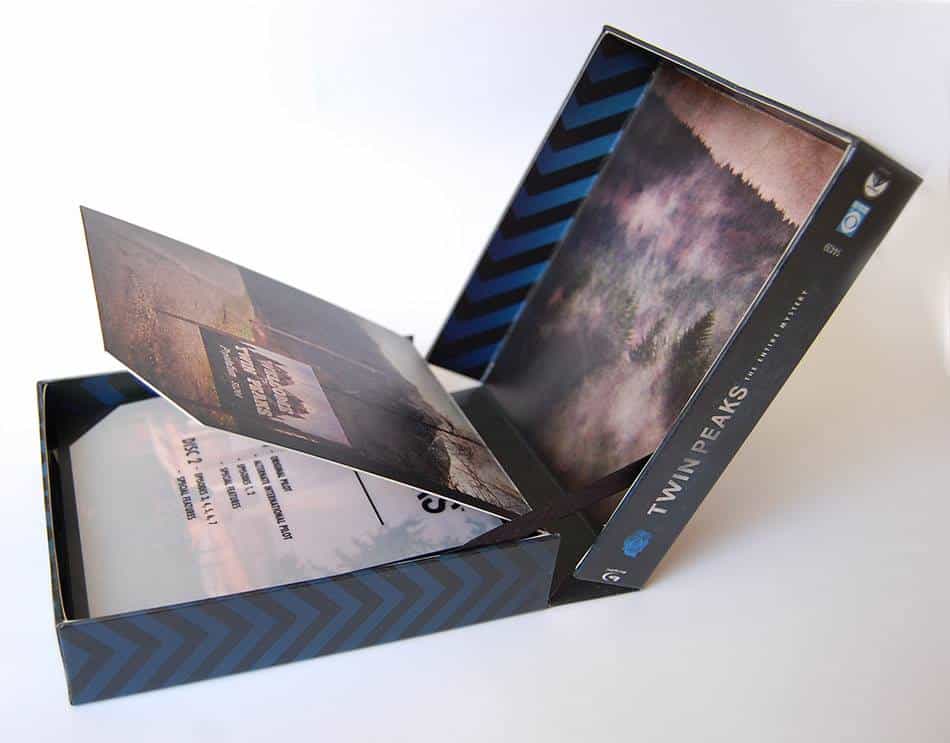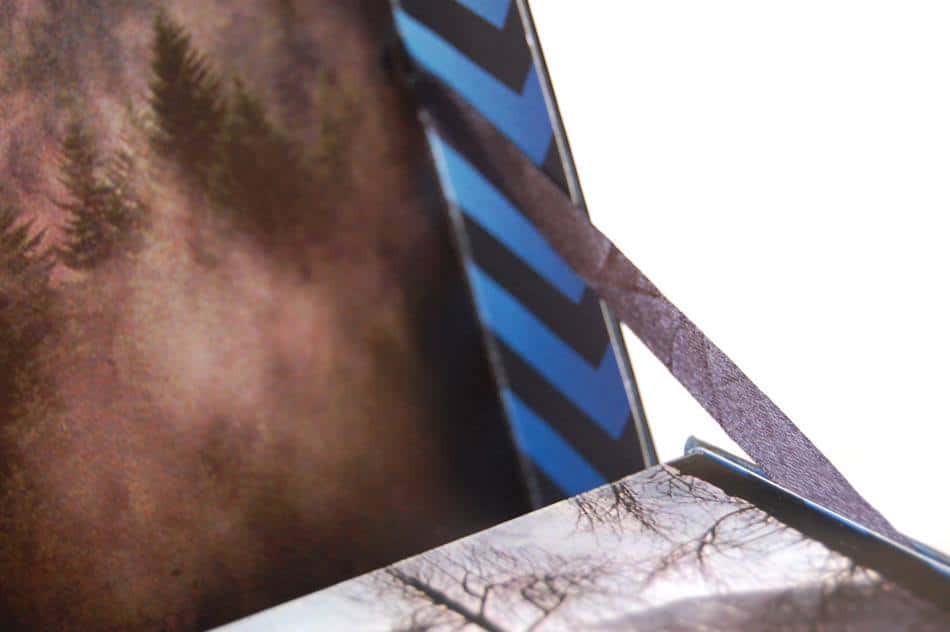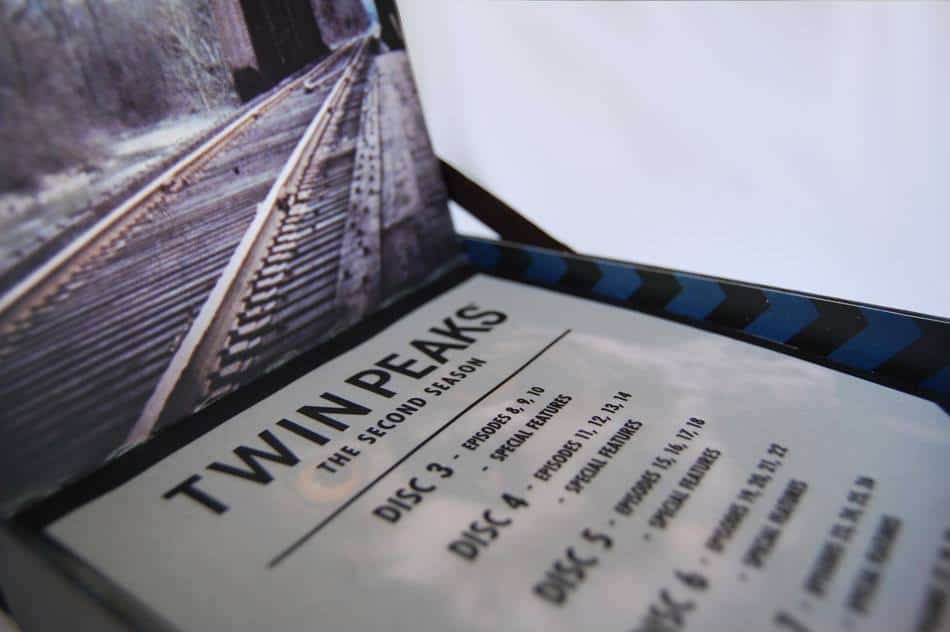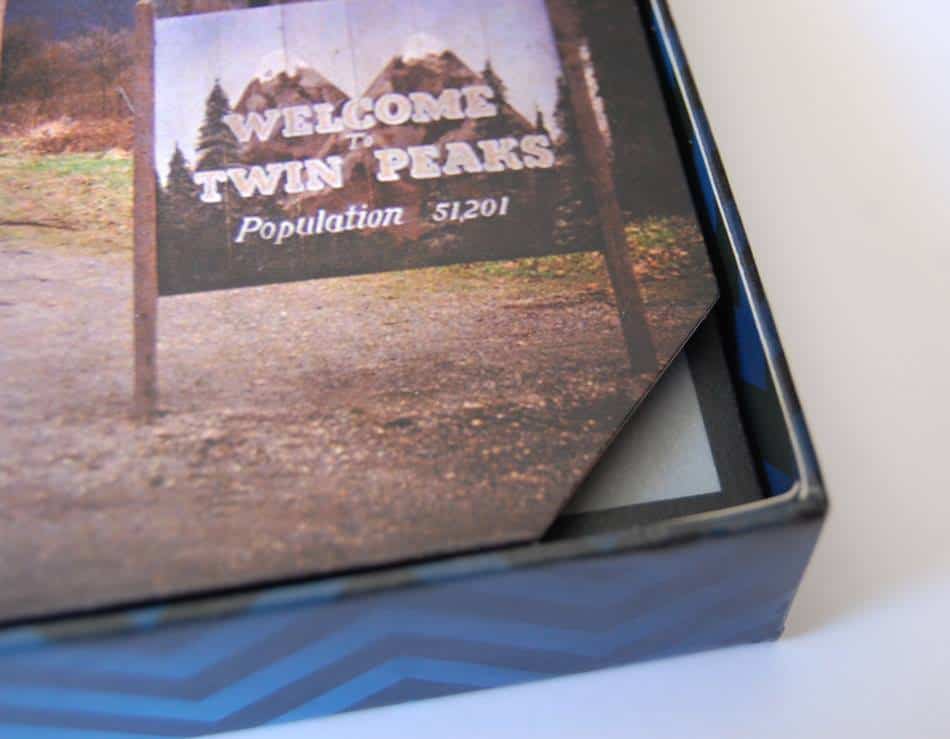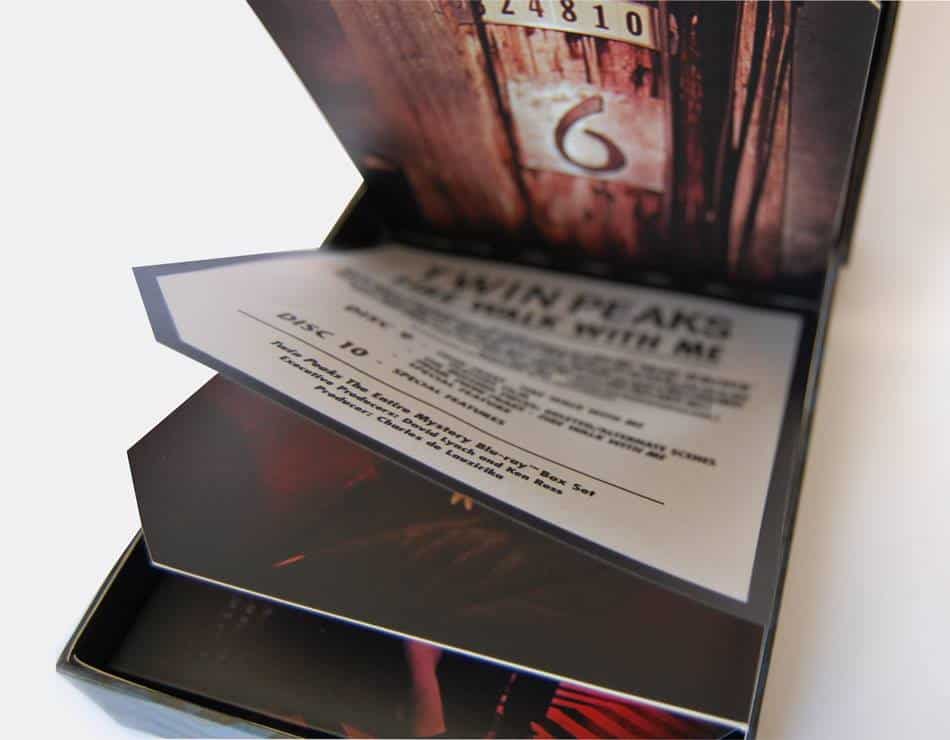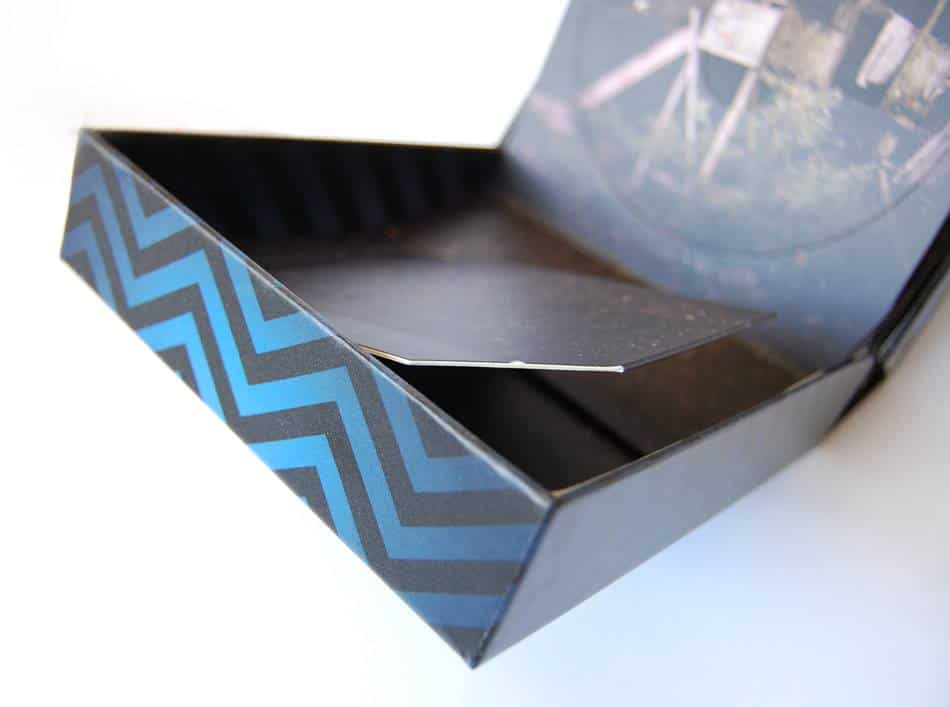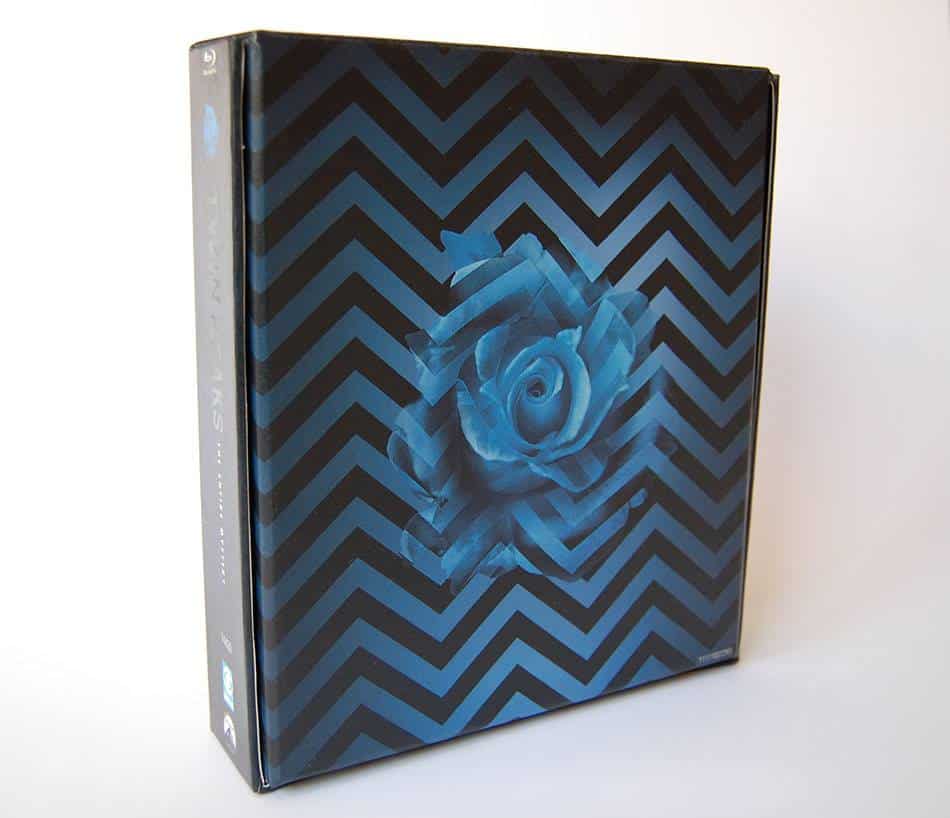 In Japan, a limited edition of the Twin Peaks Blu-ray box set comes with an exclusive Blue Rose t-shirt. Now available and limited to 6,000 copies!