It's hard to believe, but a David Lynch movie is getting the 3D treatment. Amazon in Germany has listed an upcoming Blu-ray release of Dune that will include a 3D "anaglyph" version. And you'll have to wear your Dr. Jacoby glasses for more than five hours, because they list a whopping  309 minutes as the playing time for this Blu-ray plus bonus DVD set. That is even harder to believe, so let's consider it misleading information being just the theatrical cut (137 minutes) summed up with the extended cut (177 minutes).
UPDATE: Contrary to the product listing and Blu-ray cover, the extended edition is NOT included in this release.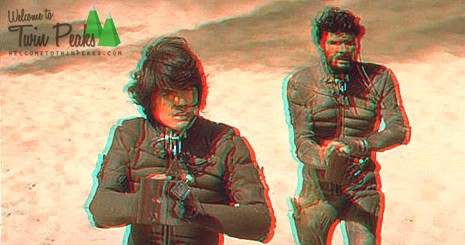 Dune – Der Wüstenplanet Extended Edition will be released in Germany on April 20th 2012 by a company called TB Productions (Intergroove) that has mostly horror titles in its catalog.
» Pre-order Dune 3D from Amazon.de.