From Phantasma Disques, the independent label that brought you the various witch house tributes to Twin Peaks, here's a compilation of industrial, darkwave, experimental or ambient tracks inspired by Frank Herbert's Dune. Some of the 14 tracks on A Sound Installation Tribute To Dune sample David Lynch's 1984 adaptation, so fans of the movie (and I know they're out there) might enjoy this unique tribute. Half of them are embedded below, but first here's some of the interchangeable artwork.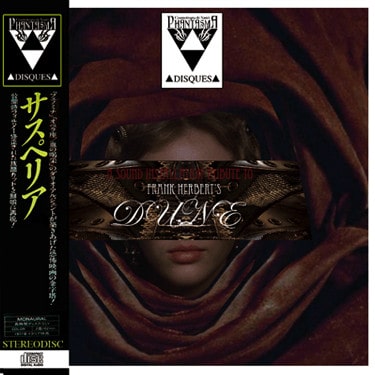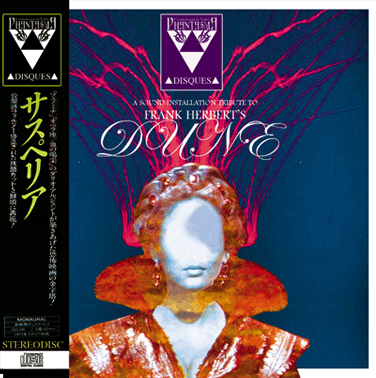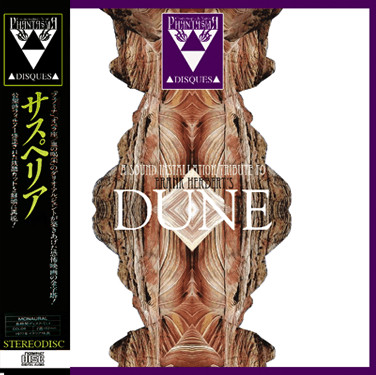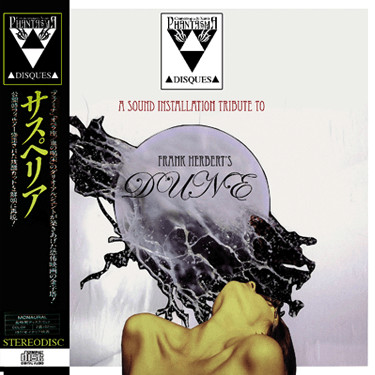 Tracklist:
XxeNa –Homenaje A Satie
Criϟne Ұ ₮hr✇uR♁♁f – Sleepers Awakened In A Floating Fat Man
Slow Head – House Atreides
Pwin Teaks And The Children Of New H –The Spice
Os Ovni – Sleeper Awoke
Silver Strain – The Jihad Of Muad'Dib
BL▲CK CEILING – MVTHVR
Solo1 – Bluewithinblue
Hexenjagd – Dune
[tlr] – Become The Worm Featuring – D. Bene Tleilax
Lutto Lento – More_Than_3_Kilometres
Nathaniel Ritter – Tleilaxu Metaphors
Whispering Glades – Sapiensa
Toto – Final Dreams (M∆DDEN Kwisatz Haderach Mix)
As usual, there's only a limited number of copies available (still 45 left at the time of writing), so get your copy here before they sell out.
http://soundcloud.com/danocean/mvthvr
[wpaudio url="http://a.tumblr.com/tumblr_lztrzz58M41qzrmfjo1.mp3″ text="Hexenjagd – Dune" dl="0″]