If there's a Cherry Pie Day, it's only logical there's also a National Donut Day… and we're celebrating it today!
National Donut Day is on the first Friday of June each year, succeeding the Donut Day event created by the Salvation Army in 1938 to honor the women who served donuts to soldiers during World War I. The holiday celebrates the doughnut (a.k.a "donut") — an edible, torus-shaped piece of dough which is deep-fried and sweetened. Many American doughnut stores offer free doughnuts on National Doughnut Day. (Source: Wikipedia)
Here's a free desktop wallpaper for you to set as your background on a do-nutty day like this, or any day of the year really. I know it's more Simpsons-ish than Twin Peaks-ish, and it could've used a bit of fresh Waldo-blood. So expect an updated version at some point in the future. In the meantime, remember to keep your eye on the donut, not the hole!
Donut desktop wallpaper 1920 x 1080 (Right-click & Save as)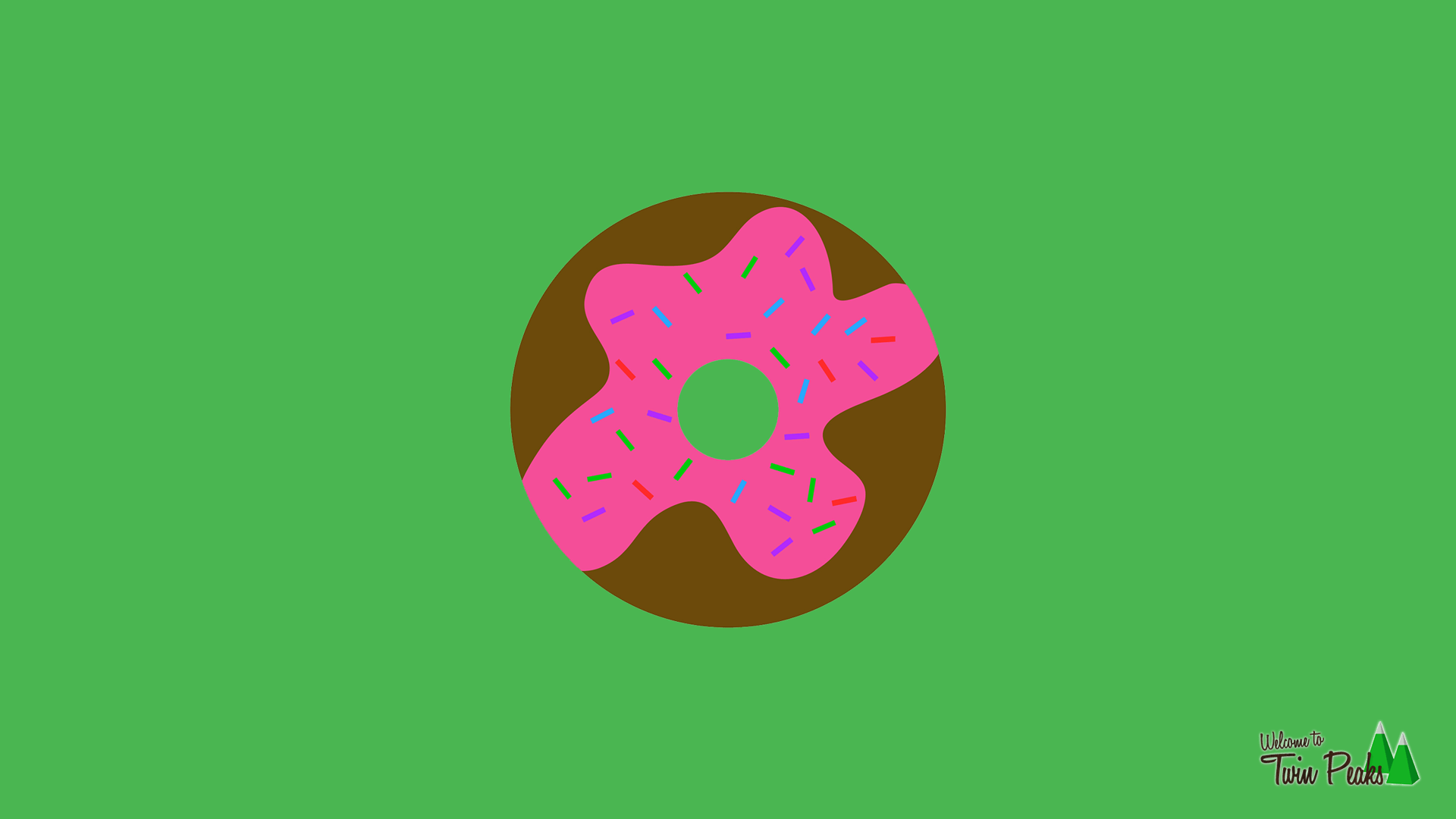 Donut desktop wallpaper 2560 x 1600 (Right-click & Save as)