Mulholland Drive, David Lynch's surreal thriller starring Naomi Watts, Laura Elena Harring and Justin Theroux,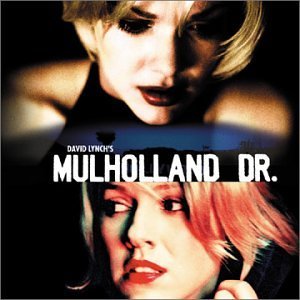 was originally conceived as a television pilot for ABC. But the television executives hated it. David Lynch agreed that the cut was too slow, but due to time constraints a hasty recut would've made it lose its texture, storylines and overall finesse.
The director acknowledges that there are 300 tape copies of the bad version circulating around: "Lots of people have seen it, which is embarrassing, because they're bad-quality tapes, too. I don't want to think about it". And guess what, one of these tapes just made it to the Interwebs.
Keep in mind that the feature film version went on to win the Prix de la mise en scène (Best Director Award) at the 2001 Cannes Film Festival as well as an Oscar nomination for Best Director, so don't watch this low quality rip if you haven't seen the movie yet. For those who have, but are short on time, check out the open-ended last minutes…
WATCH THE ORIGINAL, TWO-HOUR PILOT VERSION OF MULHOLLAND DRIVE
UPDATE: The video has been removed. Here are two deleted scenes from the pilot instead.
http://www.dailymotion.com/video/xikdxr_mulholland-drive-pilot-police-department-deleted-scene_shortfilms
http://www.dailymotion.com/video/xikcd0_mulholland-drive-pilot-adam-calls-wilkins-deleted-scene_shortfilms
A thorough analysis of the differences between the original script, the TV pilot and the feature film can be found here. Hat tip to Rory Marinich.