Back in 1990, Twin Peaks lead the 42nd Annual Primetime Emmy nominations with a whopping 14 (yes, check the list below for all four-teen). L.A. Law followed with 13 nods, and Cheers and Murphy Brown each had 12 nominations. So on September 16th, 1990, it came as a shocking surprise David Lynch and Mark Frost's groundbreaking television show brought home only two Emmy statuettes. Rick Kogan of the Chicago Tribune wrote:
"Nice going, all you well-heeled members of the Academy of Television Arts & Sciences who voted for this year's Emmy Awards. (…) You certainly showed your conservative stripes by virtually ignoring Twin Peaks. The most innovative television program of the last, or any previous, season failed to capture awards in any of the top categories in which it had been nominated."
Although we have yet to find photos or videos of the two winners accepting their awards on the stage of the 1990 Emmys, many cast members attended the official Governors Ball after-party at the Pasadena Center Exhibition Hall immediately after the telecast, and photographer Alan Light was able to snap a few pictures of David Lynch, Kyle MacLachlan, Sheryl Lee, Lara Flynn Boyle, James Marshall, Dana Ashbrook, Piper Laurie, Russ Tamblyn, and Wendy Robie. The blonde gentleman posing next to quite a few of them is an actor called Bruce Linser. Enjoy!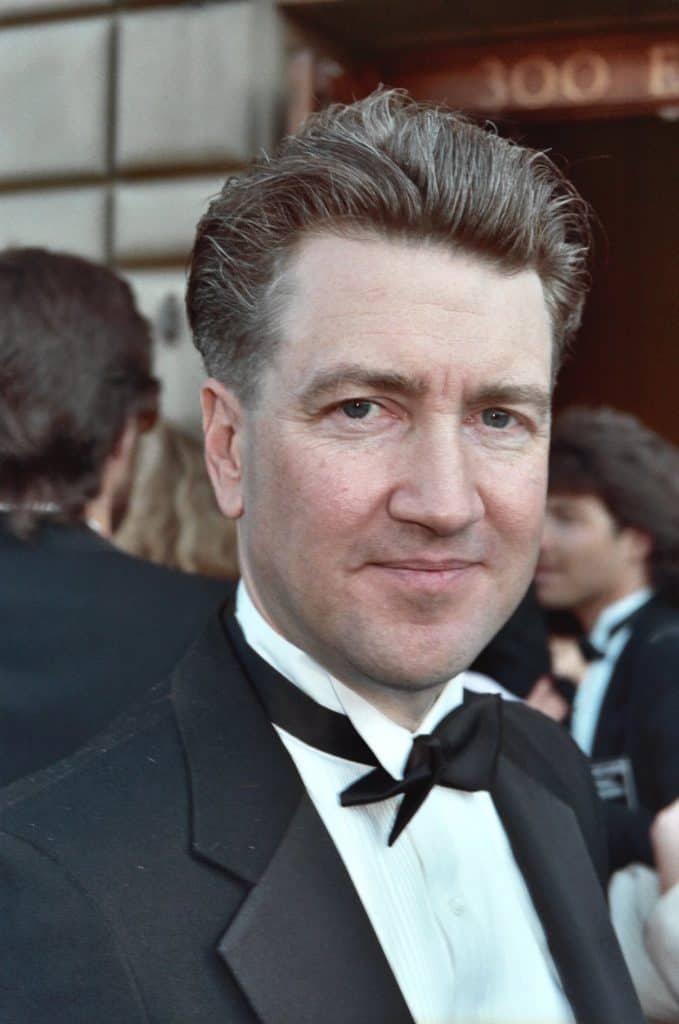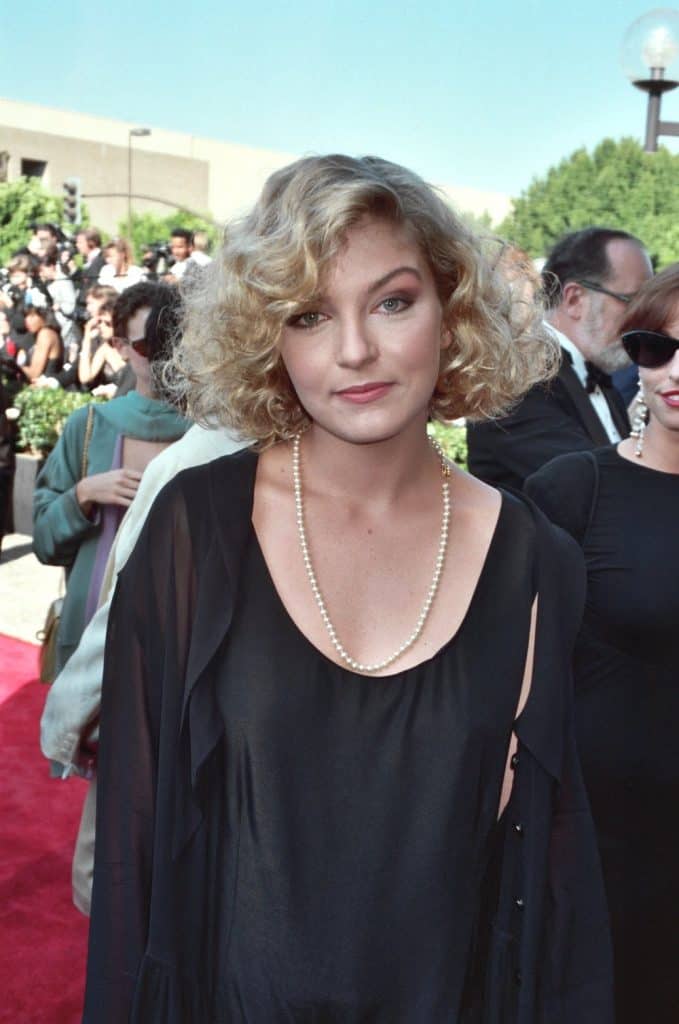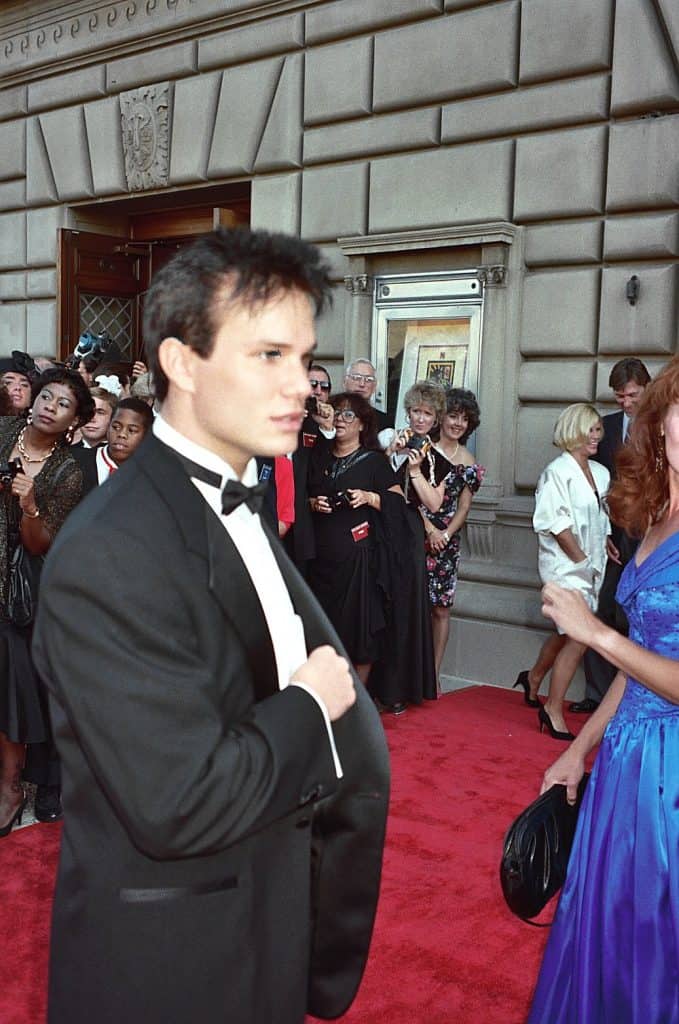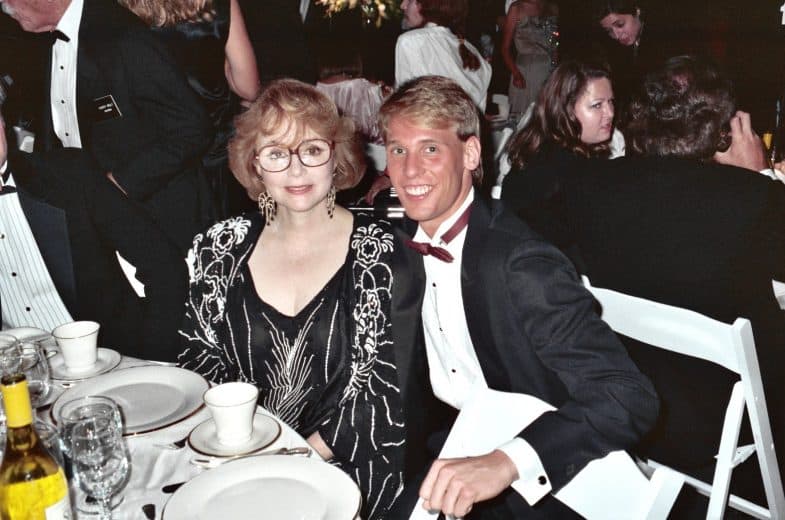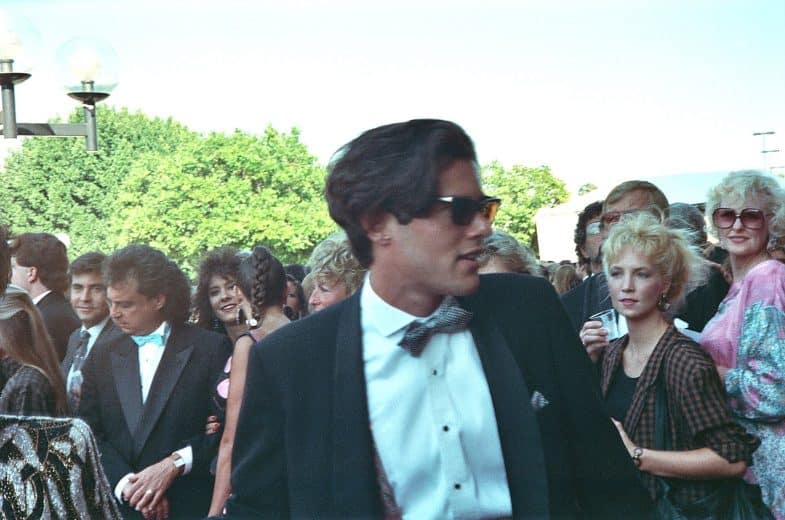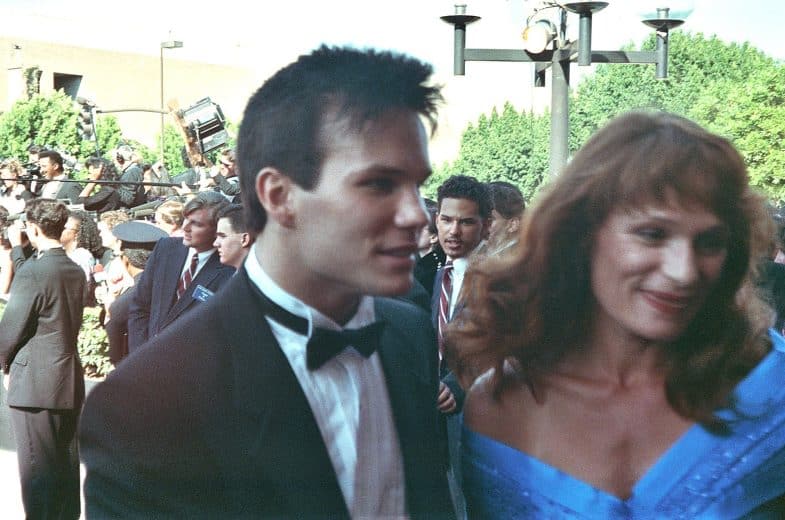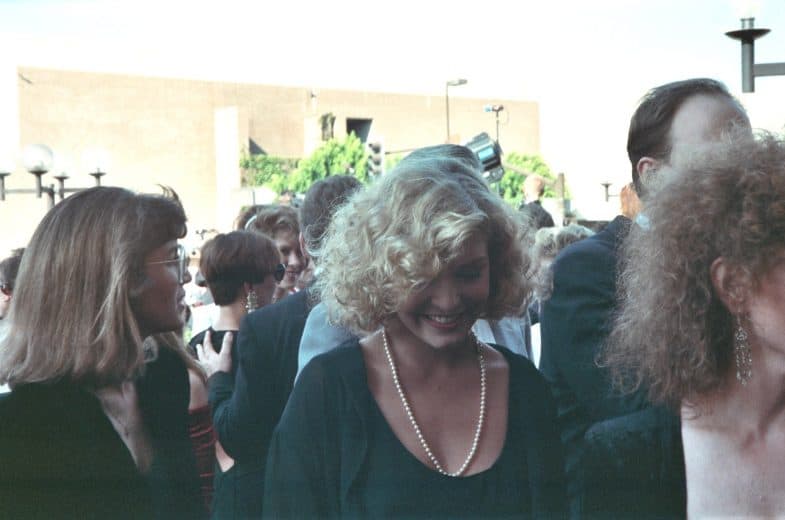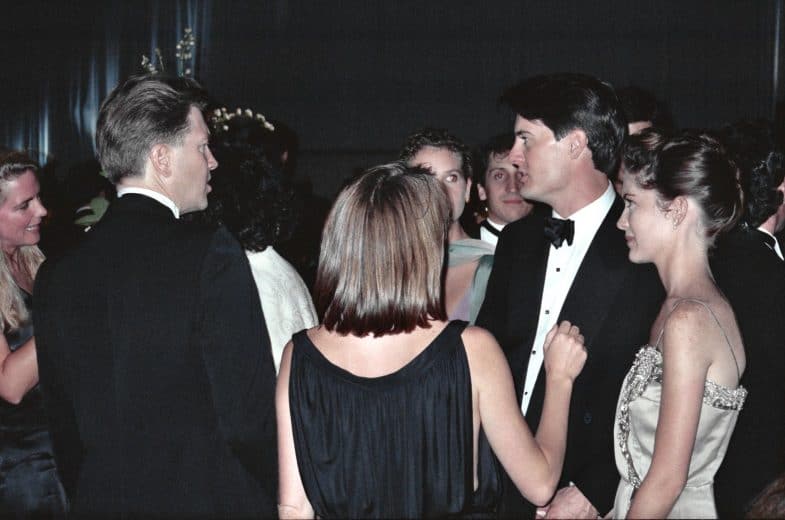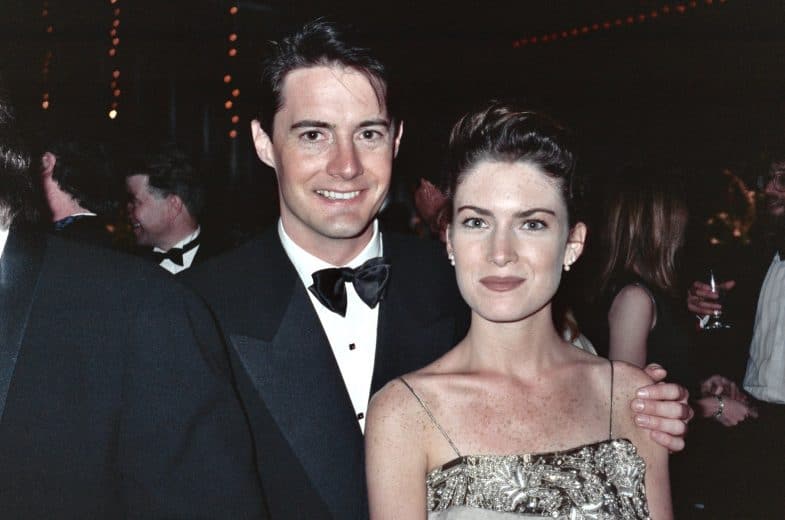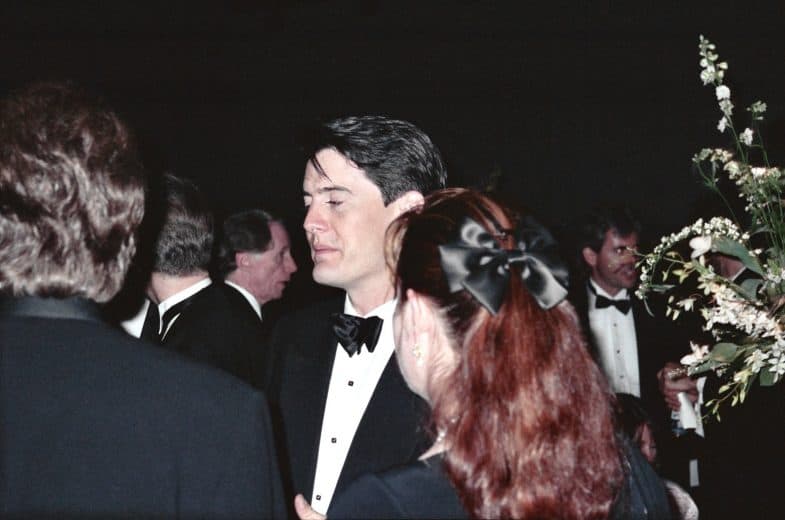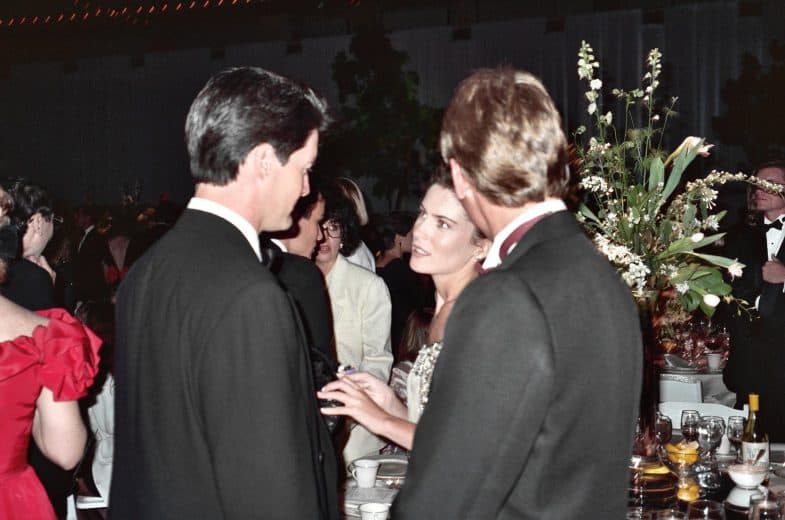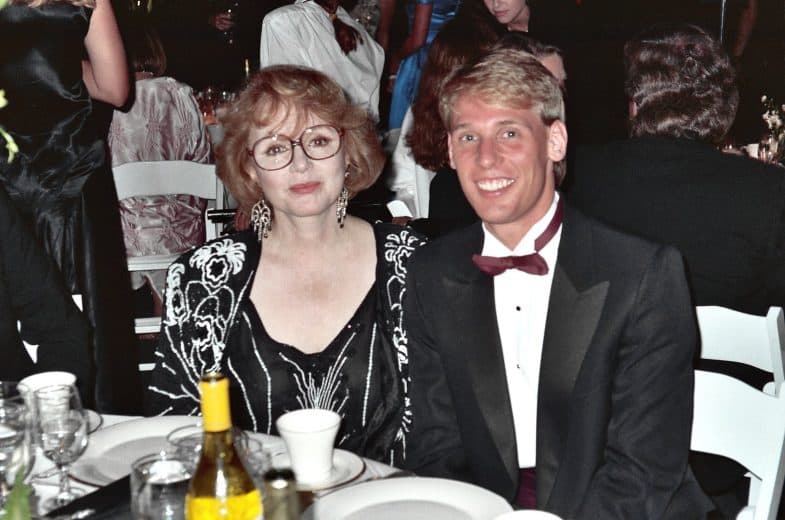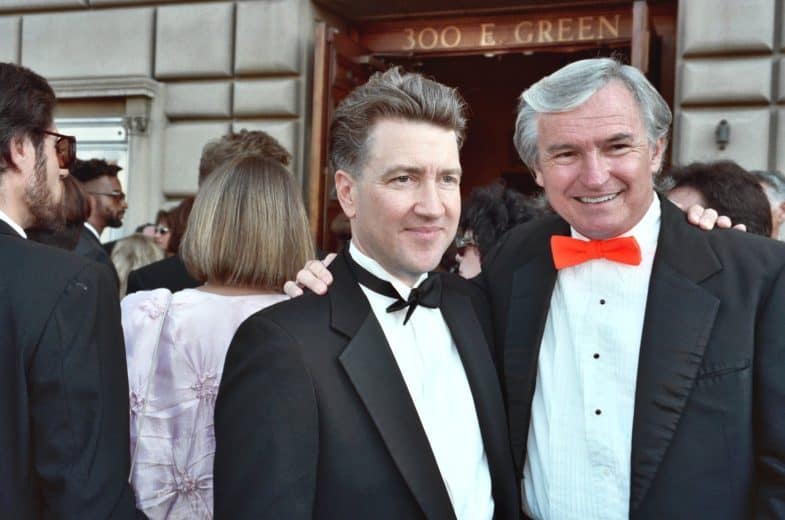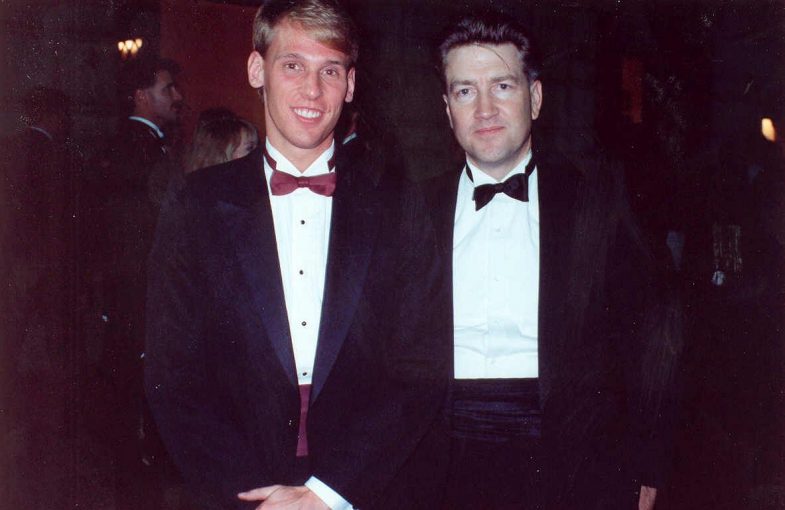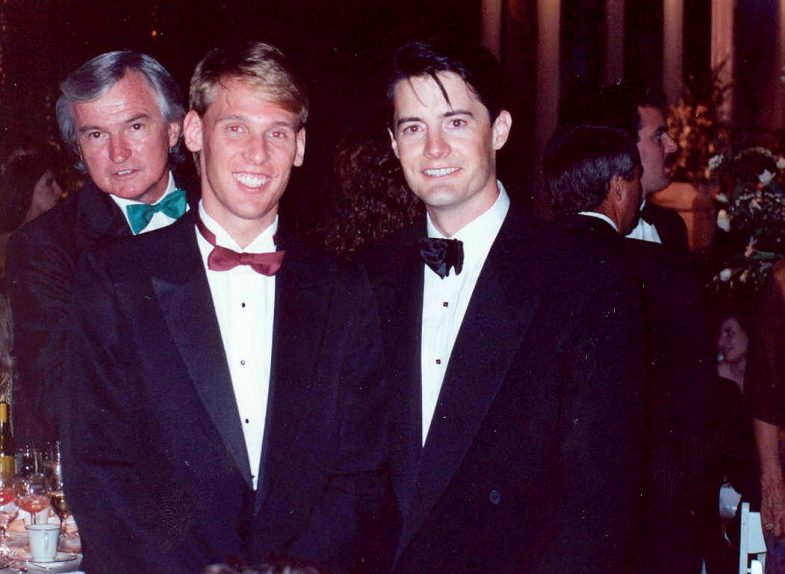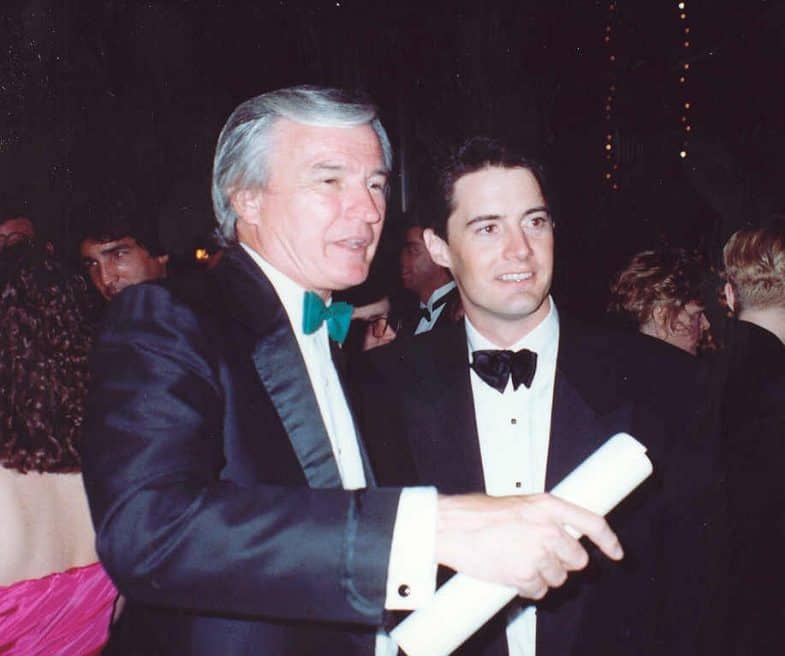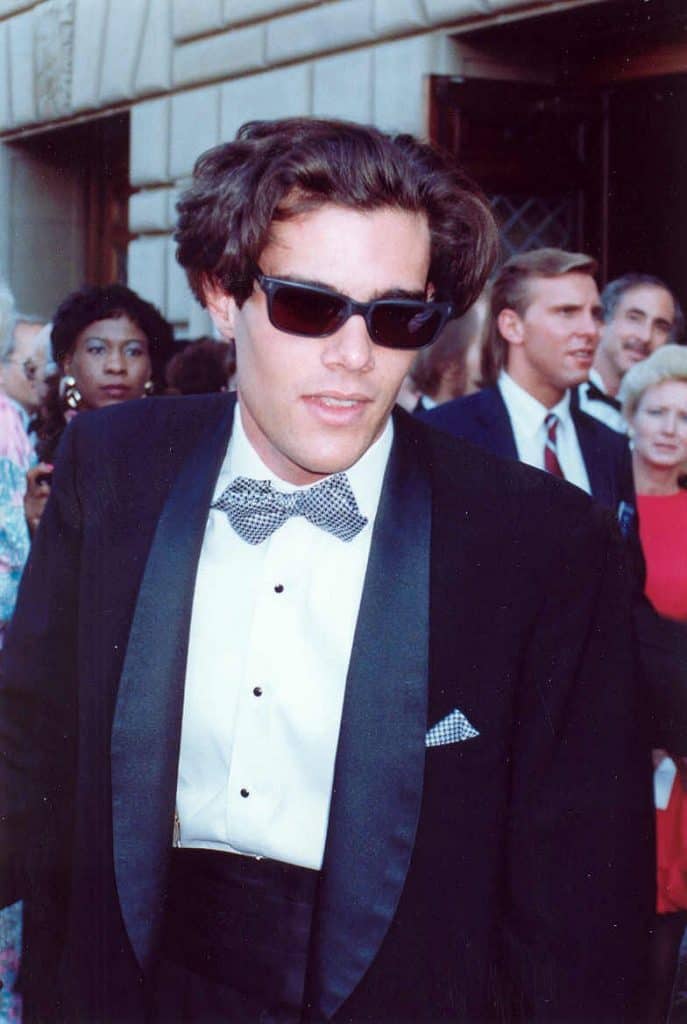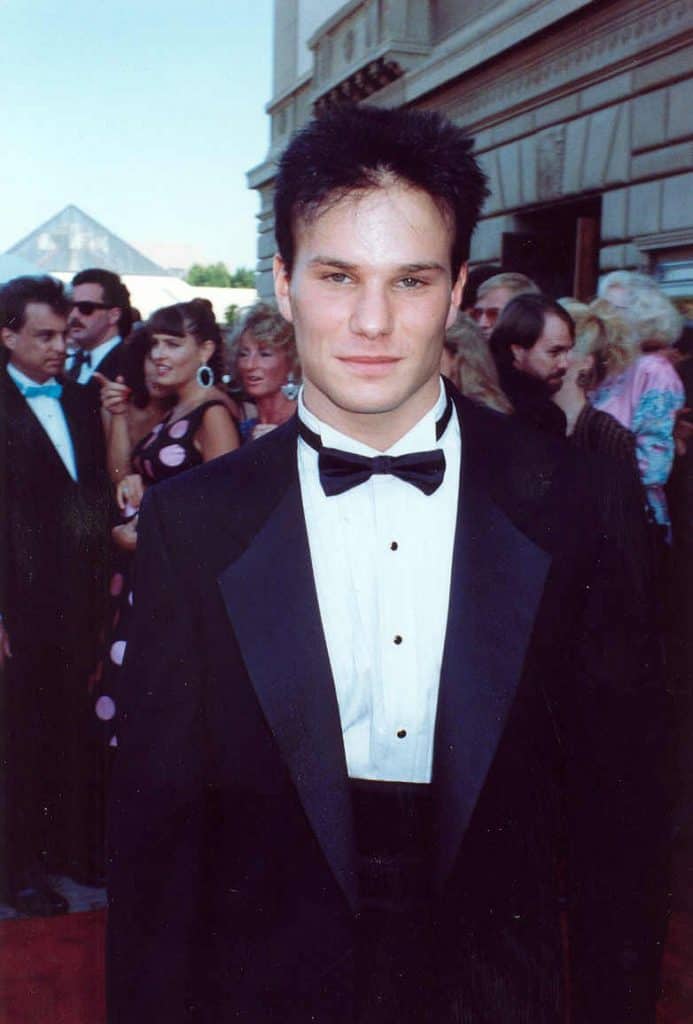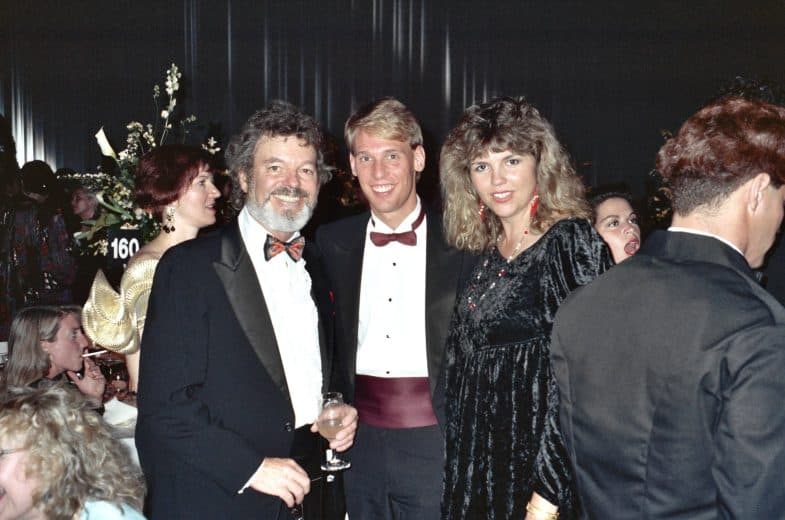 All photos by Alan Light.
Bonus: The Log Lady at the 42nd Emmy Awards in 1990
David Lynch's 'Twin Peaks' was nominated for 14 Emmy awards in 1990, but won very few. During the awards broadcast, actress Catherine Coulson was in the audience in character as the 'Twin Peaks' Log Lady. She was featured in this brief, poorly scripted scene when the awards were going to a commercial break. (Source: YouTube)
Here's an overview of all the 1990 Emmy nominations. Winners in bold.
Outstanding Achievement In Main Title Theme Music: Angelo Badalamenti, Composer; David Lynch, Composer
Outstanding Achievement In Music And Lyrics: Angelo Badalamenti, Composer; David Lynch, Lyricist
Outstanding Achievement In Music Composition For A Series (dramatic underscore): Angelo Badalamenti, Composer
Outstanding Art Direction For A Series: Leslie Morales, Set Decorator; Patricia Norris, Production Designer
Outstanding Costume Design For A Series: Patricia Norris, Costume Designer
Outstanding Directing In A Drama Series: David Lynch, Director
Outstanding Drama Series: Gregg Fienberg, Producer; Mark Frost, Executive Producer; David J. Latt, Producer; David Lynch, Executive Producer
Outstanding Editing For A Series (single camera production): Duwayne Dunham, Editor
Outstanding Lead Actor In A Drama Series: Kyle MacLachlan, as Agent Dale Cooper
Outstanding Lead Actress In A Drama Series: Piper Laurie, as Catherine Martell
Outstanding Sound Editing For A Series: Fred A. Cipriano, Sound Editor; Lori L. Eschler, Supervising Music Editor; John Haeny, Sound Editor; John Larsen, Supervising Sound Editor; Albert Lord, Sound Editor; Steven Patrick McCormick, Sound Editor; Bruce P. Michaels, Supervising ADR Editor; Matthew Sawelson, Sound Editor
Outstanding Supporting Actress In A Drama Series: Sherilyn Fenn, as Audrey Horne
Outstanding Writing In A Drama Series: Harley Peyton, Writer
Outstanding Writing In A Drama Series: Mark Frost, Writer; David Lynch, Writer