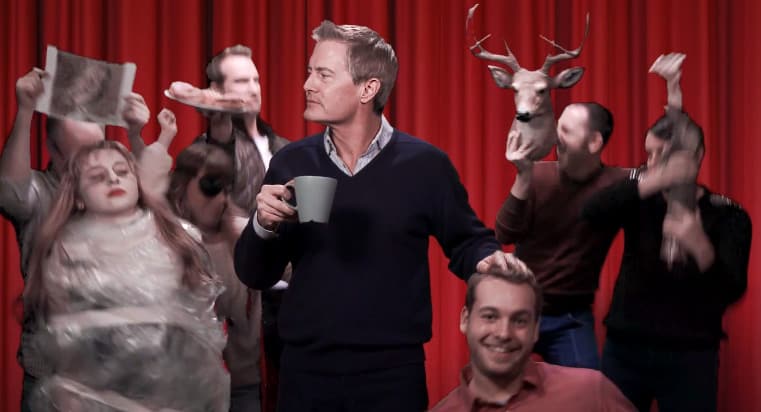 Last week, back when there were less than two dozen of Harlem Shake videos on YouTube, Leland Palmer was already caught doing the Harlem Shake. Check it out in case you missed it on Twitter or Facebook!
Side note: the Twin Peaks footage dates from the birth year of the producer of the trap music, Baauer!
Harlem Shake Twin Peaks Edition ft. Leland Palmer
But there was one guy missing from our Twin Peaks Harlem Shake. Special Agent Dale Cooper.
Official Comedy, a new New York-based YouTube comedy channel, fixed that and seriously one-upped our version of the meme.
Yes, they have a damn good dancing coffee-drinking Kyle MacLachlan!
Harlem Shake Twin Peaks Edition ft. Kyle MacLachlan