As noticed by Jerry Horne, Amazon this week added the cover design for the 2011 reissue of The Secret Diary of Laura Palmer by Jennifer Lynch. Its grungy, worn-out look is visually striking, but I would've preferred a more authentic cover. See, Harold Smith took excellent care of Laura Palmer's secret diary, and Deputy Hawk found it hardly ravaged. So something must've happened to it while it was stored at the Twin Peaks Sheriff's Department the past 20 years. What's really bothering me though, is that all of a sudden it became spiral-bound. What was Gallery Books' art department thinking?
I managed to get a hold of this high detail, full resolution version of the secret diary's new cover. Download the 3 MB file here.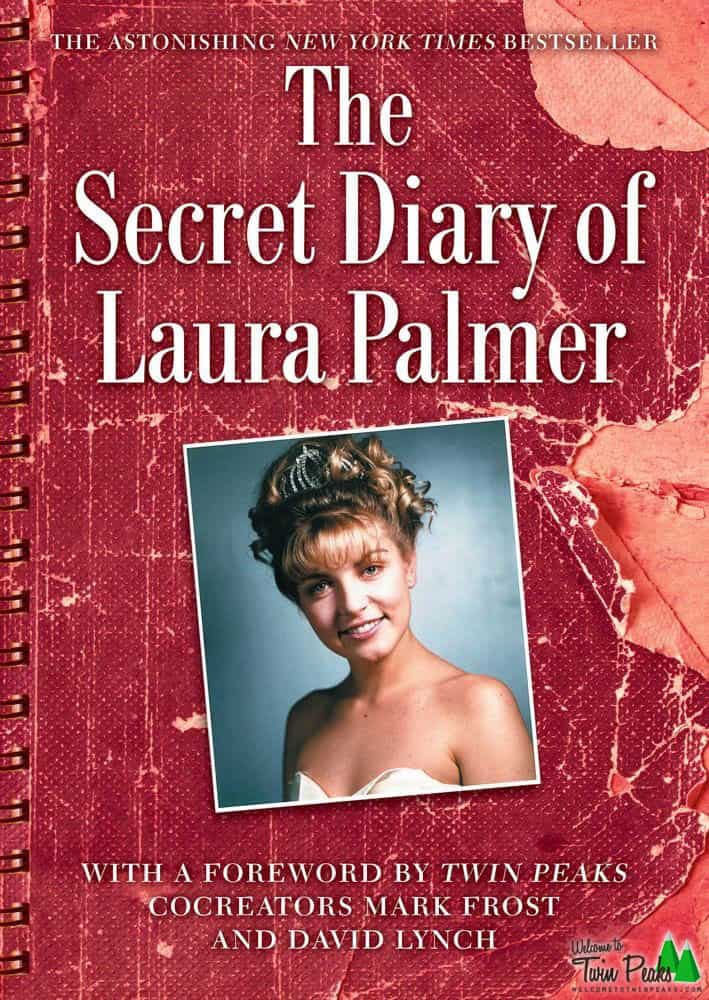 Here's a still of Harold Smith reading from Laura's secret diary to Donna Hayward. See? No spirals.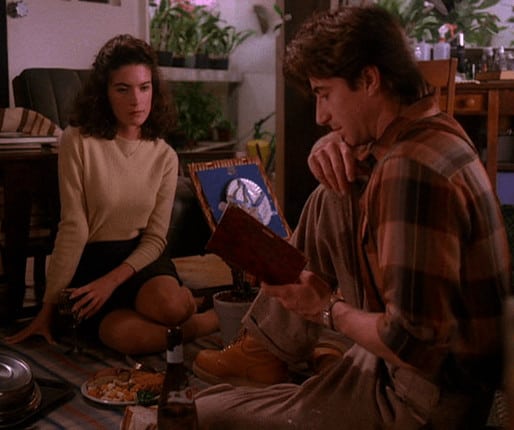 UPDATE (December 6, 2011): I've also added a photo of the new back cover, which reads:
Back in print more than two decades after fans of TV's groundbreaking drama Twin Peaks made it a New York Times bestseller, The Secret Diary of Laura Palmer holds the keys to the mysterious mountain town in the Pacific Northwest, where the forces of good and evil do battle for a high school girl's innocense…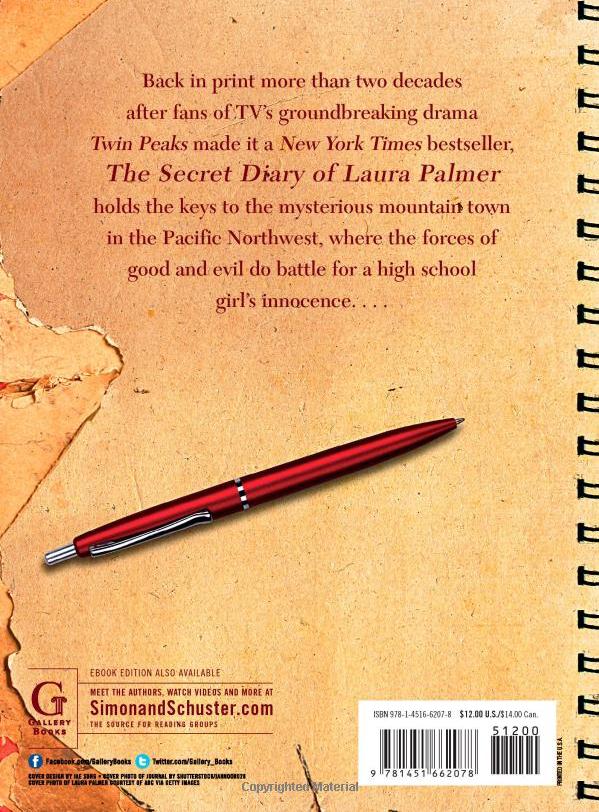 Also, the UK mass market paperback cover seems to be quite different: