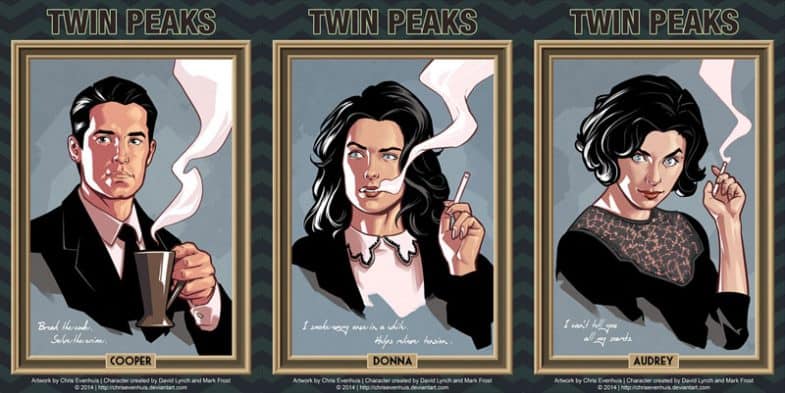 Chris Evenhuis never attended art school —he studied biological sciences instead— but ended up being an professional comic artist, concept designer and illustrator. Watching Twin Peaks: The Entire Mystery on Blu-ray recently, the talented Dutch artist was inspired to finally create the comic book style Twin Peaks portrait series he'd been thinking about for a while.
It's an ongoing project so check back later for more, and feel free to add your request to the comments.
Dale Cooper
Break the code, solve the crime.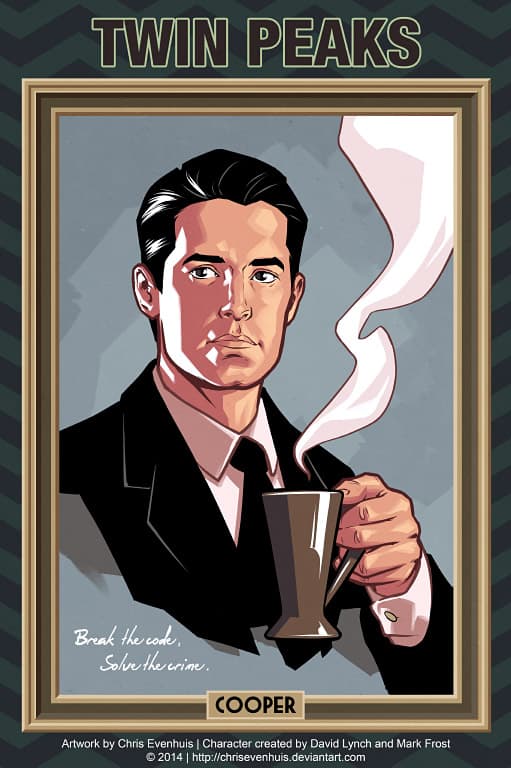 Leo Johnson
Leo needs a new pair of shoes.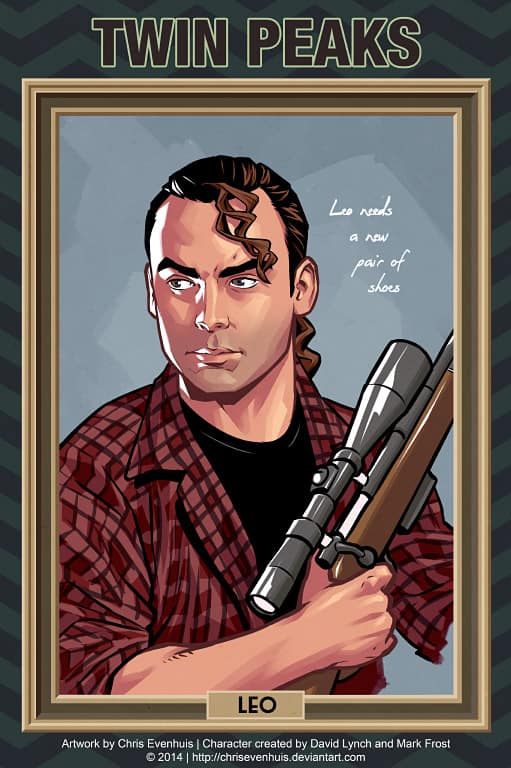 Shelly Johnson
I've got one man too many in my life, and I married him.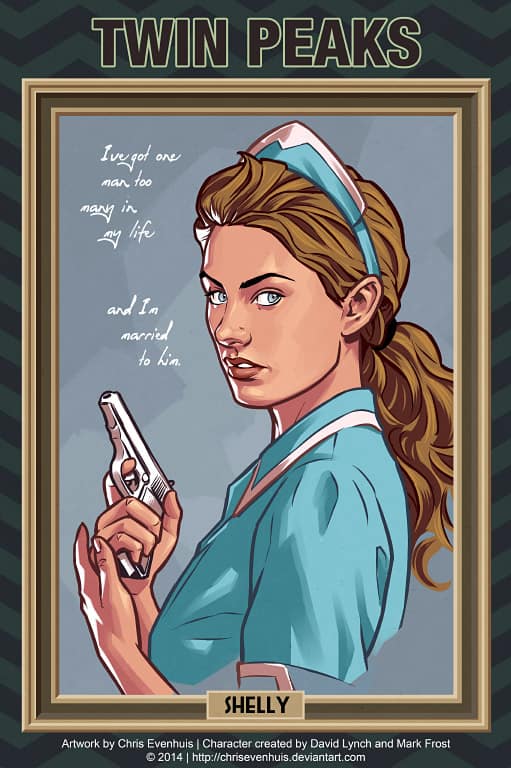 Audrey Horne
I can't tell you all my secrets.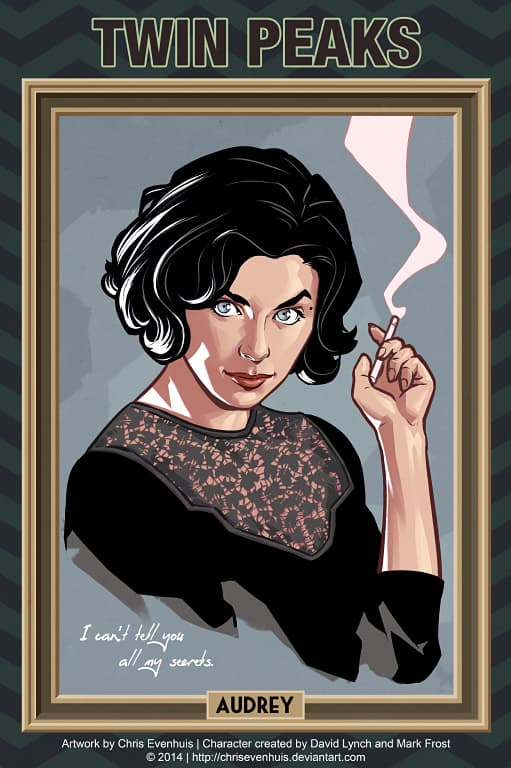 Josie Packard
If anything unfortunate were to happen to me…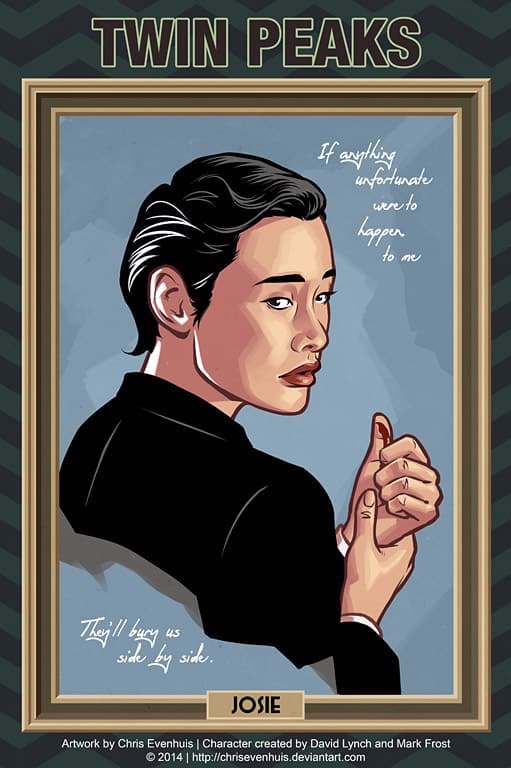 Bobby Briggs
You think because I wasn't at football practice that I killed my girlfriend?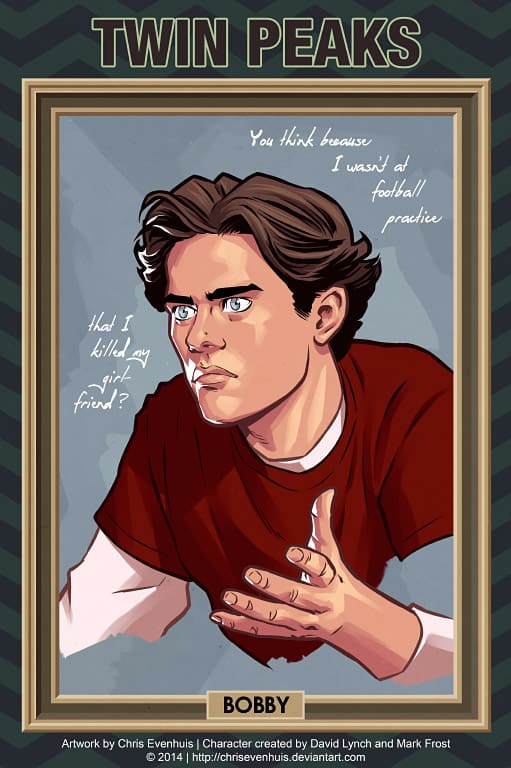 Laura Palmer I
I don't know when I can come back. Maybe never.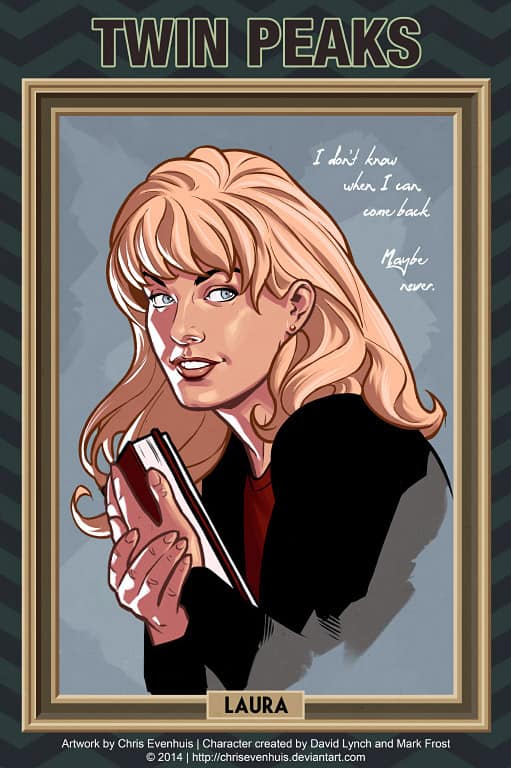 James Hurley
I'm alright. I'm only quiet on the outside.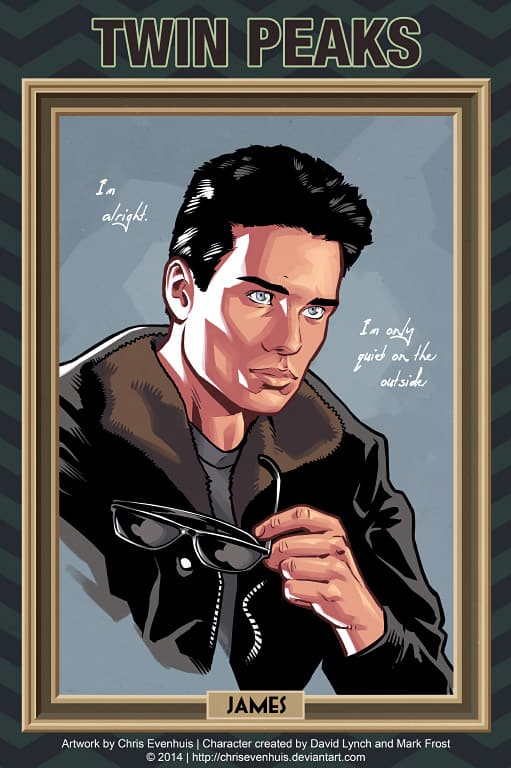 Donna Hayward
I smoke every once in a while. Helps relieve tension.
Annie Blackburn
I lived in my head, mostly. There were some pretty strange neighbors.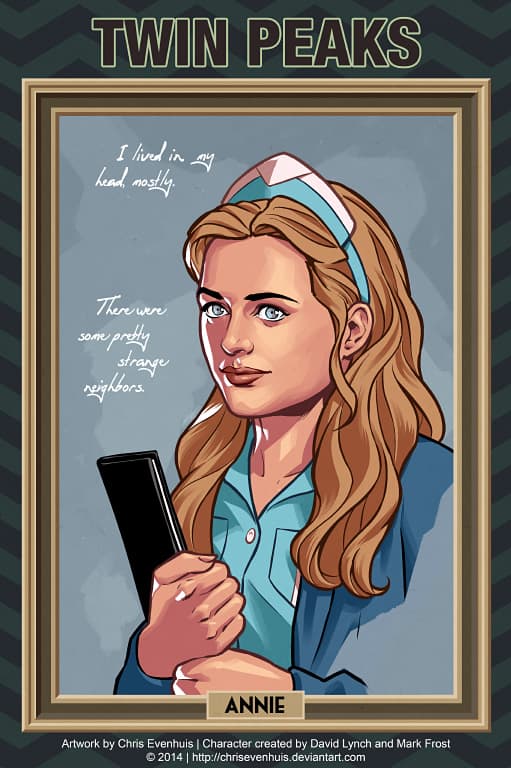 BOB
I will kill again!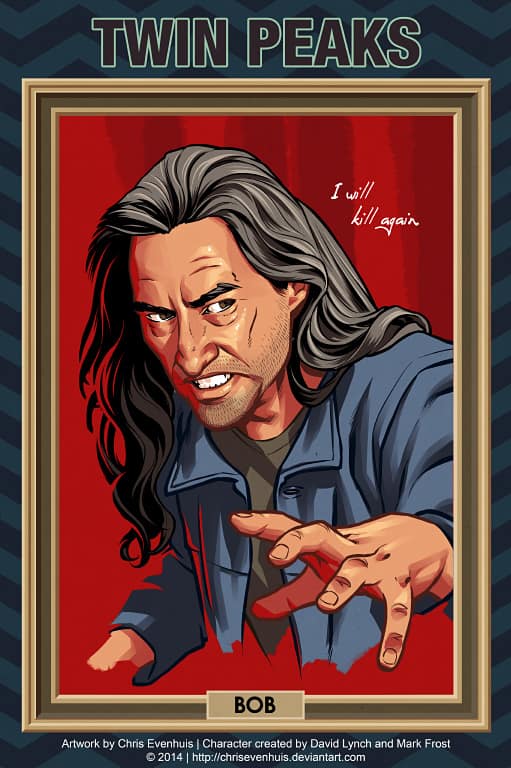 Margaret Lanterman
I am known as the "Log Lady". There's a story behind that.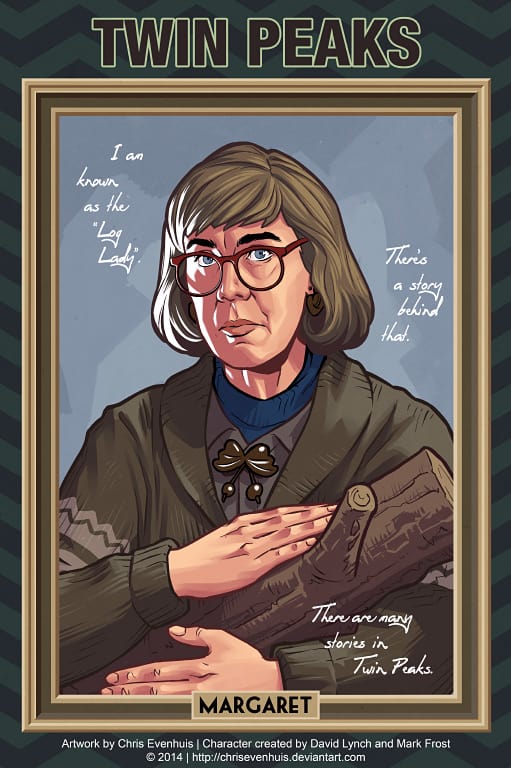 Sheriff Harry S. Truman
There's a sort of evil out there. Something very, very strange in these old woods.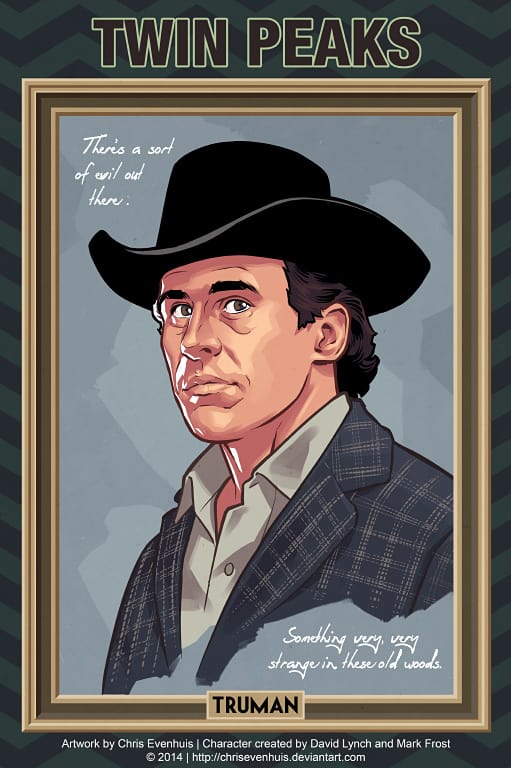 Definitely worth a look are the Twin Peaks characters as if they appeared on The Muppet Show or The Simpsons, as well as the cartoon or pixel art character ensembles.