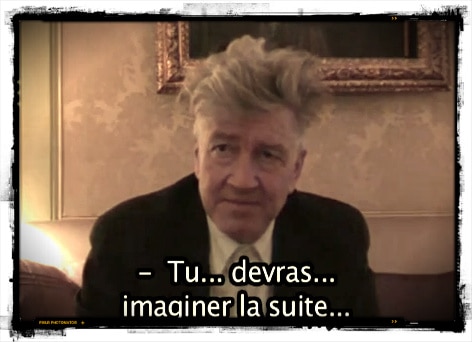 Twenty-one years ago, on June 10th 1991, the fascinating Twin Peaks series finale aired on ABC and left a lot of fans frustrated. To this day, people are still hoping to find out what happened to Annie Blackburn, Dale Cooper, Audrey Horne, Pete Martell, and every other character in town.
Now that we're nearly "25 years later" and the "meanwhile" is almost over, is it really pointless to dream out loud about one more visit to the Black Lodge? Although many crew members and actors have expressed the desire to return to Twin Peaks even if just for a single episode, I hate to break it to you… but a continuation is extremely unlikely to happen.
In an interview with the French guys of Les Tomcasts back in 2007, David Lynch was asked if he'd do a sequel and here's what the Twin Peaks co-creator answered:
You will have to imagine the rest on your own, which will be beautiful.
Beautiful. You heard the man. Even with the good Dale in the Black Lodge. Beautiful.
By the way, in the same interview but in a totally different context, David Lynch says he loves the one and only Chuck Norris.