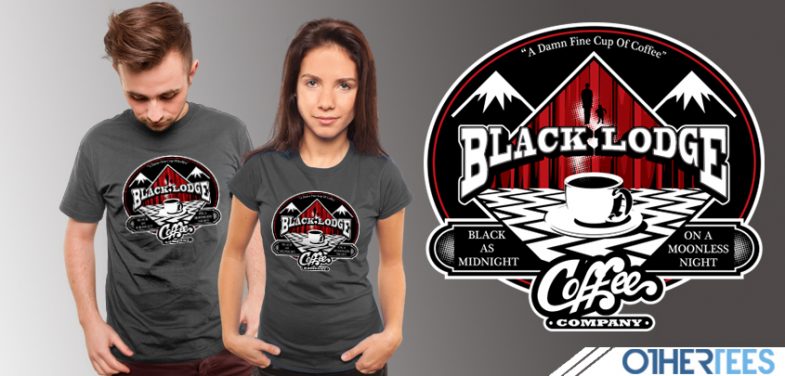 I know that some of you were waiting for this; the Black Lodge Coffee Company t-shirt returns for another 3-day sale at only $12. This time around, the Twin Peaks inspired t-shirt is printed on a dark grey t-shirt by Othertees.com.
And if you use coupon code WELCOMETOTWINPEAKS, you'll lower that already bottom price even more! But hurry, they'll only accept orders until this Thursday, 5PM CET.
UPDATE: The sale is now over, but you can still purchase this t-shirt at its full price here (clean version) and here (distressed logo).