Why don't we take Agent Cooper for a little ride?

–Where to?

The Bookhouse.
A lot of Twin Peaks fans have been pining for a Bookhouse Boys patch ever since Sheriff Harry S. Truman was seen handing one to honorary member, Dale Cooper. The Twin Peaks Festival has an excellent replica available, but an official patch was never on sale. Until today.
A David Lynch-approved version of the embroidered patch has been added to Showtime's Twin Peaks merchandise store, along with a Bookhouse Boys t-shirt and mug. But remember, a patch or t-shirt alone doesn't make you a member of the secret society. You will have to know the secret gesture too. And, you know, go and fight the evil in the woods.
Is anyone out there collecting all official Twin Peaks patches?
UPDATE: Official Twin Peaks apparel and accessories are now available on Amazon.
Bookhouse Boys Patch (3″)
Available for $9.95 from Showtime (SOLD OUT).
Bookhouse Boys T-Shirt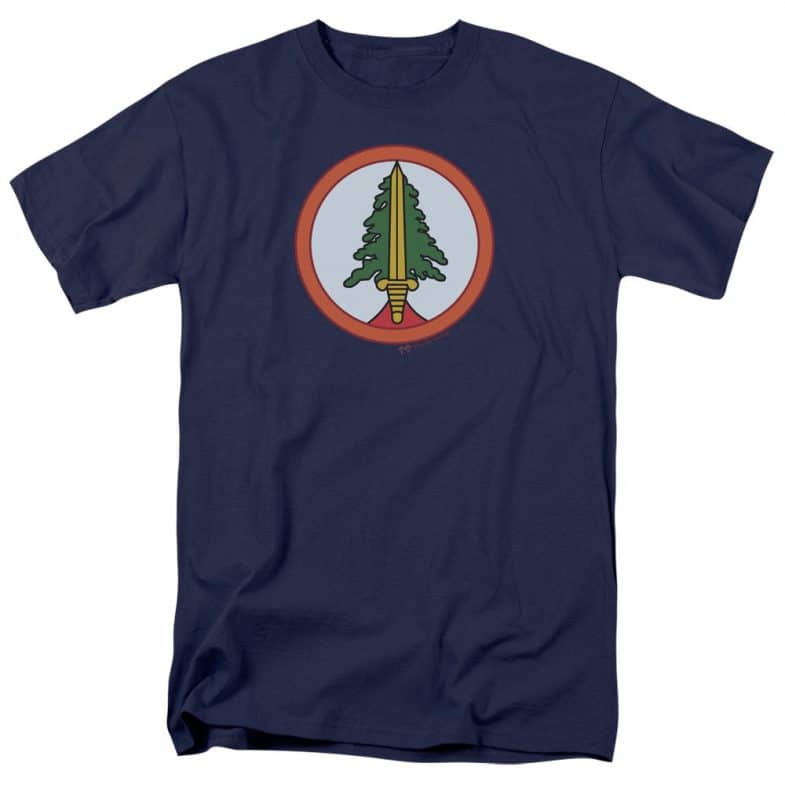 Twin Peaks Bookhouse Boys Mug (11 oz)
Available for $14.95 from Showtime (SOLD OUT).