Room in your closet for another Twin Peaks t-shirt?
Or two?
80sTees just added a pair of peachy t-shirt designs to its licensed Twin Peaks collection, which launched in September with the Laura Palmer t-shirt. All of these are available right now and ready to ship for free within the United States, or $4 to anywhere else in the world.
RR – Where Pies Go When They Die
Leave it to Special Agent Dale Cooper to inadvertently cook up a world-class slogan for everyone's favorite diner. It is now —along with a mouthwatering slice of cherry pie— finally available on an official Double R Diner t-shirt. Make Norma proud!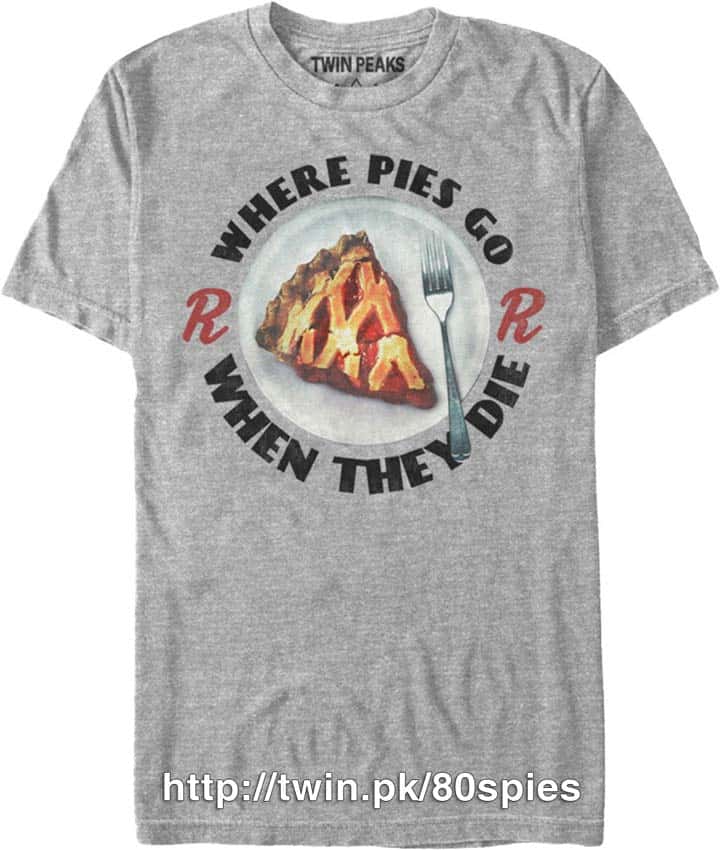 Twin Peaks Sheriff Department
Support your local law enforcement team with this Twin Peaks Sheriff Department logo t-shirt. Make Harry proud!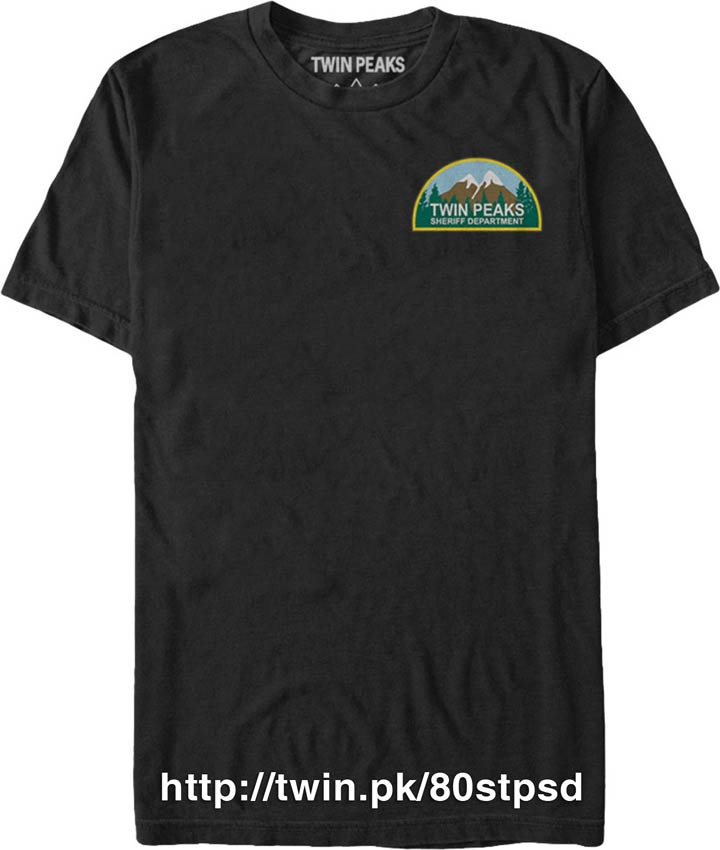 Looking for something different? Last week, Showtime debuted its own Twin Peaks collection with over twenty-five items from t-shirts to art prints by David Lynch.