I love Twin Peaks!
Five miles south of the Canadian border, 12 miles west of the state line, it's the most wonderful and strange town in the world!
I made this rebus t-shirt for my favorite place, featuring one of the whodunnit's most famous clues: the gold heart necklace which was given to James Hurley by Laura Palmer. Staying true to the original prop, the breakable gold necklace on this TP tee reads: "BEST FRIENDS".
Of course, it is still intact.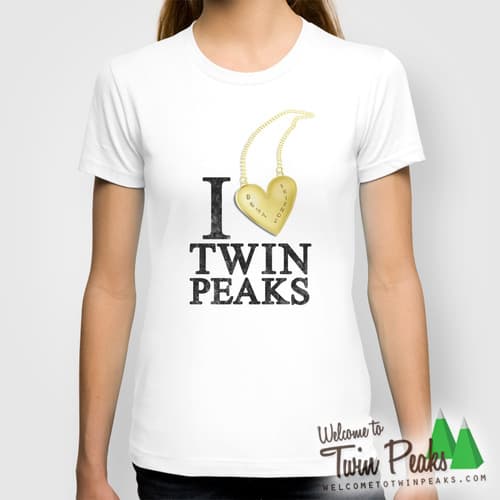 » Buy the I Love Twin Peaks t-shirt here. You can print this design on different types of tees and colors.
» Check out all the available Twin Peaks t-shirts in the shop.