Forget the doppelgänger, here's Dale Cooper's bobblegänger!
Another San Diego Comic-Con 2017 exclusive, the 7″ Dale Cooper bobblehead will be available in a limited edition of 1500 at Entertainment Earth's booth #2343. Remaining stock will be shipped in August 2017 to those who pre-order on a first come, first served basis. Your card will only be charged if the bobblehead ships. There will not be a second run.
Twin Peaks Agent Cooper Bobble Head
Pre-order exclusively from Entertainment Earth. SOLD OUT! A variation with a Red Room chevron floor base is now available for pre-order.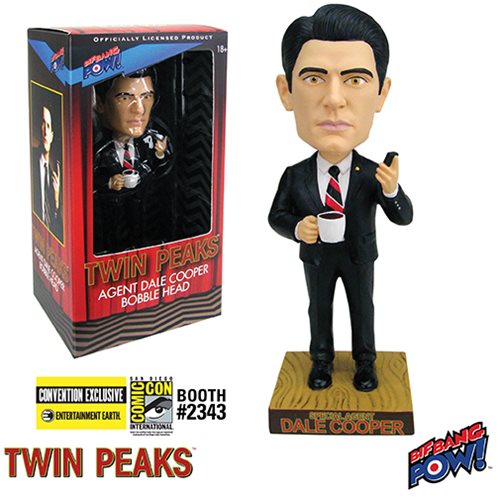 FBI Special Agent Dale Bartholomew Cooper, with coffee cup and micro-cassette recorder in hand, bobbles into town for a look around as this 7″ scale resin bobble head. What do you think he'll discover? The Twin Peaks Agent Cooper Bobble Head features an excellent likeness and a base that displays the words 'Special Agent Dale Cooper' on the front with the Twin Peaks logo on the back. Ages 18 and up.
If you want a larger version of Kyle MacLachlan at your house, consider Showtime's 72″ Agent Cooper standee.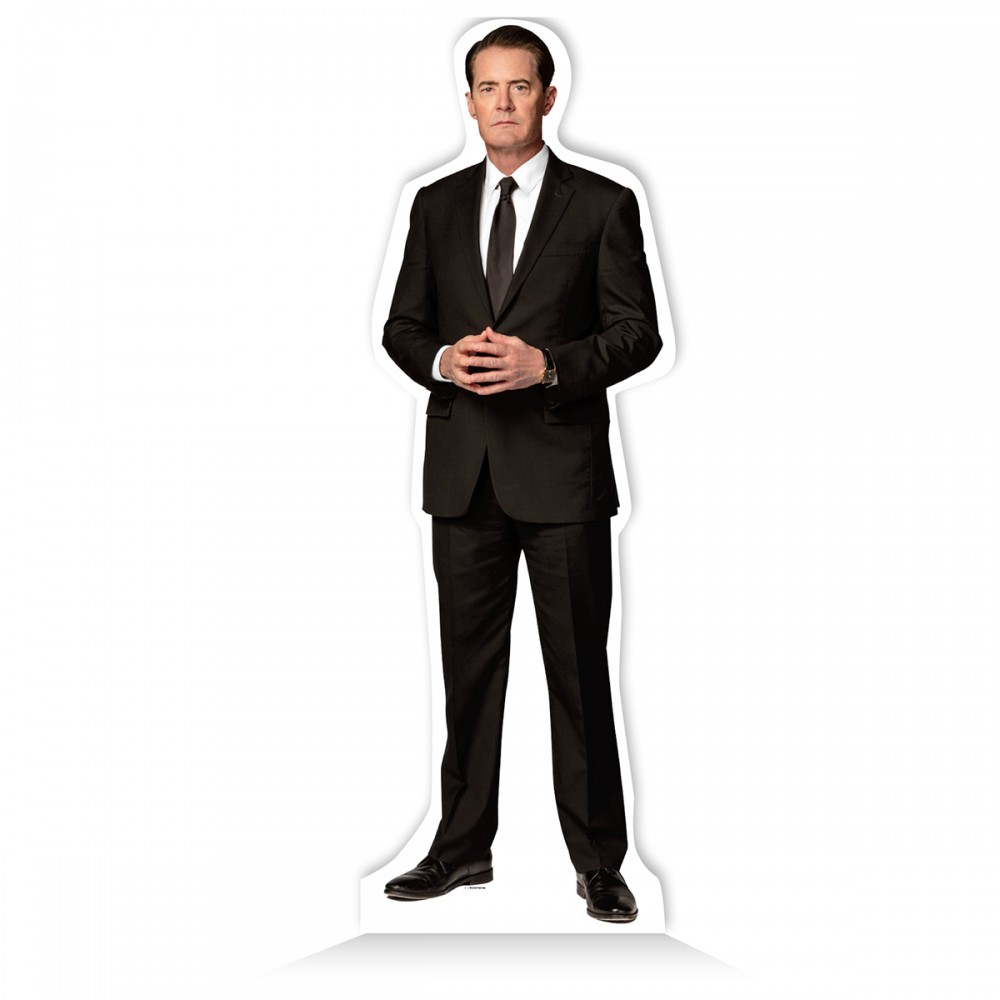 Also available first at SDCC is this Welcome to Twin Peaks sign monitor mate, which you can pre-order here for a chance to grab any of the stock remaining after the show.