This is a guest post by Laura Palmer.
You read that right: Laura Palmer. In 1990, she was 7 and Twin Peaks floated into her life. She wrote a bit about being Laura Palmer. Read her other blog posts over at xo-lp.com.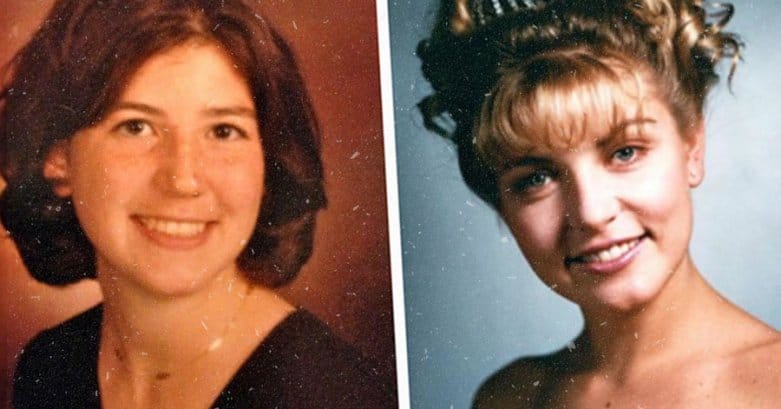 IN 1990, I WAS 7 AND LAURA PALMER BECAME FAMOUS.
Head back in time, to your 7 year old self, and imagine a television character, who shares your name, being the subject of a show.
YOU KNOW, YOU'RE 1% FAMOUS BECAUSE OF A SHOW WHO'S TAG LINE IS "WHO KILLED LAURA PALMER?"
Terrifying, no? As I wrote to Bastille, a band who in 2013 had a song called "Laura Palmer" on their debut album, I was chased around the Hayes Catholic Elementary school parking lot at recess to the sound of small boys yelling "I'll kill Laura Palmer." Terrifying. Unsettling. Basically pretty strange in general.
TO BE CLEAR: I LOVE MY NAME.
In fact I chose to keep my name when I married my wonderful, tall husband last year. His name is great, but I mean, I'm Laura Palmer. I have been Laura Palmer (as the timeline shows) since 1983, long before David Lynch put his cult show up on network television, but long after David Lynch was David Lynch.
I LOOK NOTHING LIKE THAT LAURA PALMER.
She was a blonde, locket wearing Homecoming Queen. I'm freckled, was definitely not the Homecoming Queen (shout out to Muscatine High School 2000 Homecoming Queen Kourtney Keller), and have worn awkward glasses many years of my life. But despite our physical differences, David Lynch and this mysterious blonde Laura Palmer haunt my life, constantly.
THE WEIRD PARTS OF BEING LAURA PALMER:
In February, at Project, a woman doing check in took a photo of my name tag to tell her friends that "Laura Palmer is still living."
Jesper Just, artist, drew me a map to a David Lynch themed club in Berlin.
I was invited to join a Facebook Group called "Laura Palmer fans" where I was the second member. The group's founder I eventually blocked. Because that's a weird group, right?
#laurapalmer is a serious hashtag. None of which is about me personally, much of which has photos of a deceased Laura Palmer attached to tweets.
I was texted a photo of a restaurant menu "Laura Palmer" is an alcoholic Arnold Palmer. Hm.
My mom walked out of a New York City hotel to see "I am Laura Palmer" spray painted on an alley wall. (It wasn't me. Obviously. I'm not great with a spray can.)
63% of the time I introduce myself to strangers they pause. I know after 25 years of this that they want to say "Have you ever seen Twin Peaks?"
I HAVE NEVER SEEN TWIN PEAKS.
I don't get the log jokes people assume I understand. I know Kyle MacLachlan as Trey MacDougal, not a detective. I don't know why the woman in this image is wearing an eye patch. [Please also note the bolo tie.] I have no idea who killed Laura Palmer. I am not even sure if the show is actually all about who killed Laura Palmer.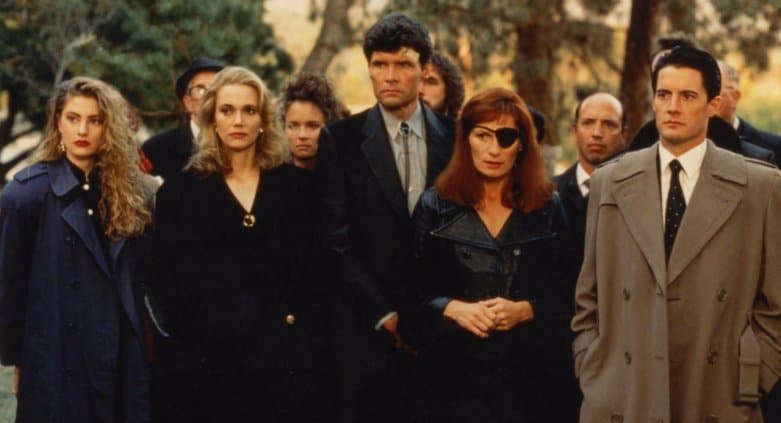 I DIDN'T EVEN KNOW, UNTIL WRITING THIS IN-DEPTH POST ABOUT SHARING MY NAME WITH A DEAD TELEVISION CHARACTER ON A CULT-CLASSIC SHOW, THAT THERE WERE ONLY 30 EPISODES OF TWIN PEAKS.
"The Golden Globe® and Peabody Award-winning TWIN PEAKS returns as a new limited series. Considered one of the most groundbreaking and influential broadcast series of all time, TWIN PEAKS followed the residents of a quaint northwestern town who were stunned when homecoming queen Laura Palmer was murdered. Twenty-five years later, the story continues… Expect many familiar faces, including Kyle MacLachlan, reprising his role as FBI Agent Dale Cooper."
— http://www.sho.com/sho/twin-peaks/home
And now, here we are. 25 years later. As promised prophetically in the original show, way back in June of 1991, Laura Palmer is making her triumphant return to television. And not Netflix (although you can binge the original series there) or on ABC: you'll be able to see the cast of characters on Showtime.
LAURA PALMER IS BACK IN MY LIFE.
A quick Etsy search reveals that (whoa) there are still a lot of Twin Peaks faithful out there: wearing my name on shirts, writing in my diaries. There are lots of people with Twin Peaks tattoos. There's a Twin Peaks festival in Washington. Entire websites are devoted to it. Lots of them. Some promising to fill the "jelly doughnut-shaped hole in your heart." [Having not seen Twin Peaks, I have no idea if this is a show reference.]
THE FUTURE OF LAURA PALMER IS YET TO BE WRITTEN.
AT LEAST THE FUTURE OF THIS LAURA PALMER. THE OTHER LAURA PALMER GETS A LIMITED SERIES, 9 EPISODE RUN ON PREMIUM TV.
But really. Who killed Laura Palmer?