Hello there, Audrey.
Oh hey, Leland.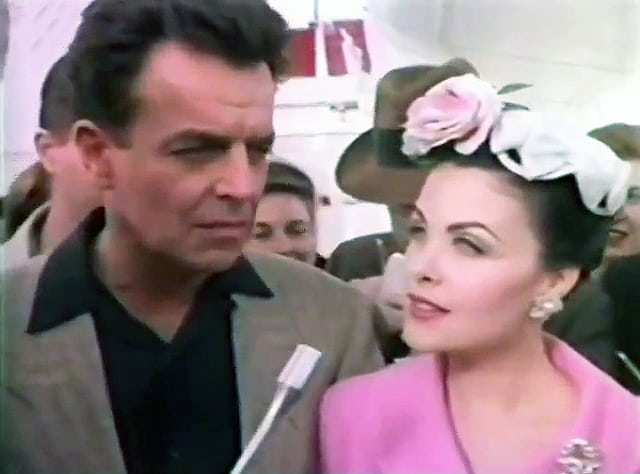 Now click play… if you're ready.
I sure do wish we were alone right now.
Ok, what just happened?
You watched a scene from the biographical TV movie Liz: The Elizabeth Taylor Story (1995) starring the ever-radiant Sherilyn Fenn and Ray Wise, who plays the all-too excited Mike Todd, one of the seven (!) men to ever marry the Hollywood legend.
Now, if you already feel weird having just seen Leland Palmer kiss Audrey Horne, things will get worse if you continue. You've been warned.
Don't start with the cat!
Yes, it's called acting, but aren't you glad they skipped the part that led to the baby?
Here's their [spoiler alert!] last scene together. Take a guess what happens next.
Now, back to the beginning. Here's the introduction of Ray Wise's character. Go ahead and try not to see Leland Palmer here.
Now watch them fight some more.
Thank BOB they added that quirky score, or you'd expect it to turn into that scene.
Let's leave you with this. Yes, she's saying it…