Sooner or later, the universe is going to give us official Twin Peaks vinyl toys and/or action figures. Demand is high and rumors are strong confirmed*.
*Brian at Funko today confirmed that after years of trying, they've been given the green light to release Twin Peaks Pops, Action Figures and Rock Candy toys in 2017. UPDATE: Discover the first wave of Twin Peaks Pop! Vinyl Toys by Funko.
Until that day, here are four custom-made Funko Pop vinyl toys made with clay and acrylic paint. One of each is available from KreepyKrafty on Etsy.
Which Twin Peaks characters would you love to see as Pops or action figures?
Check out existing Funko Pops on Amazon, including characters from The Big Lebowski, Stranger Things, and Pulp Fiction.
Laura Palmer Custom Funko Pop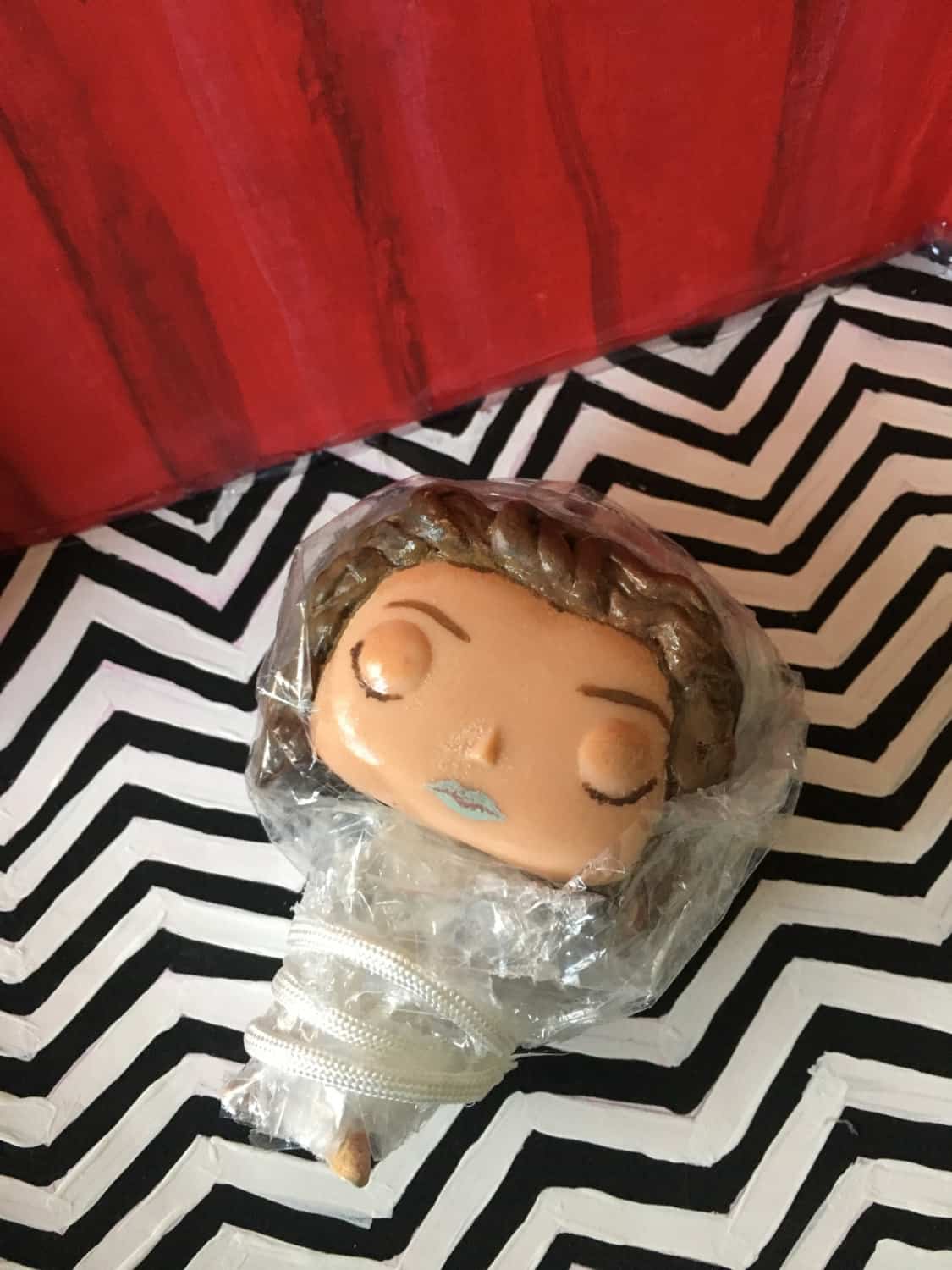 Dale Cooper Custom Funko Pop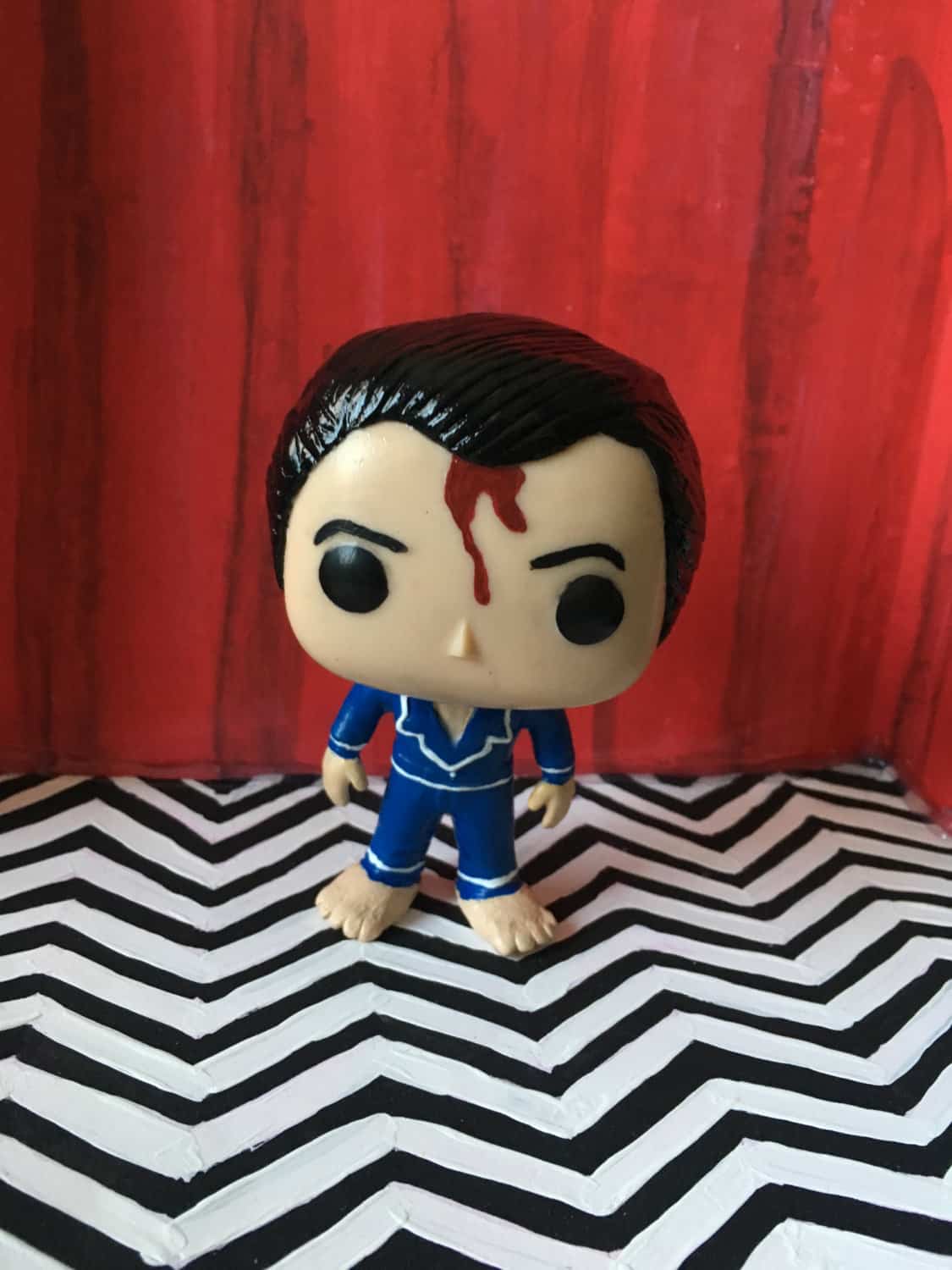 The Log Lady Custom Funko Pop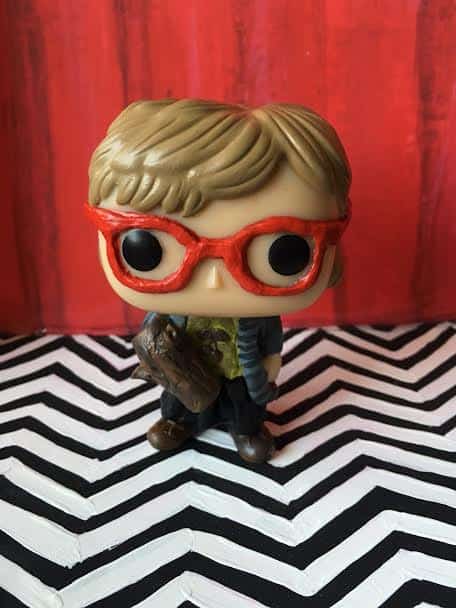 Audrey Horne Custom Funko Pop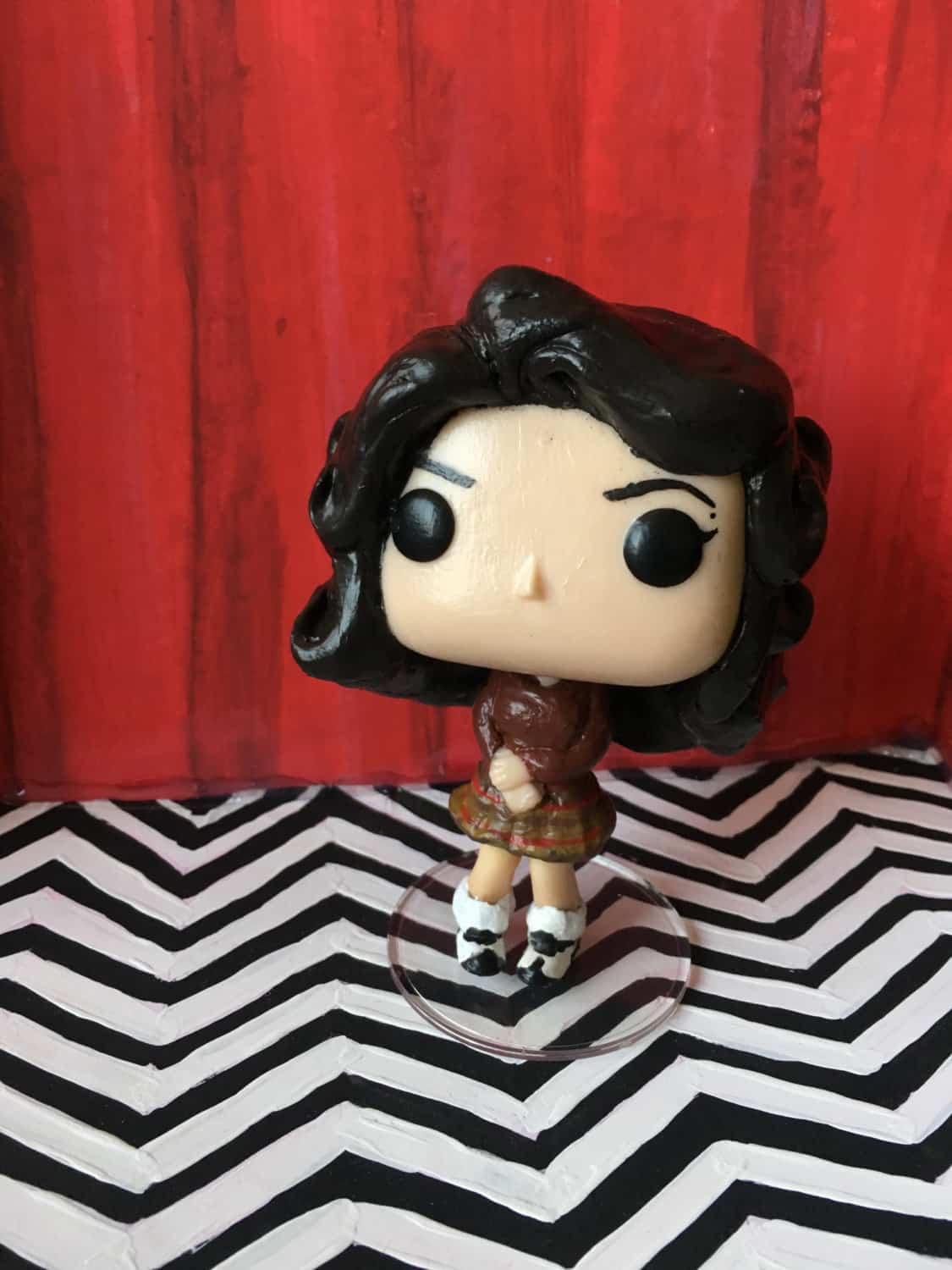 All Four Custom Funko Pops