Julee Cruise's debut album, "Floating Into The Night," is getting a special repressing on Sacred Bones Records. The 1989 collaboration between Angelo Badalamenti, David Lynch, and the singer features the singles "Falling" and "Rockin' Back Inside My Heart," as well as other gems like "Into The Night" and "The World Spins."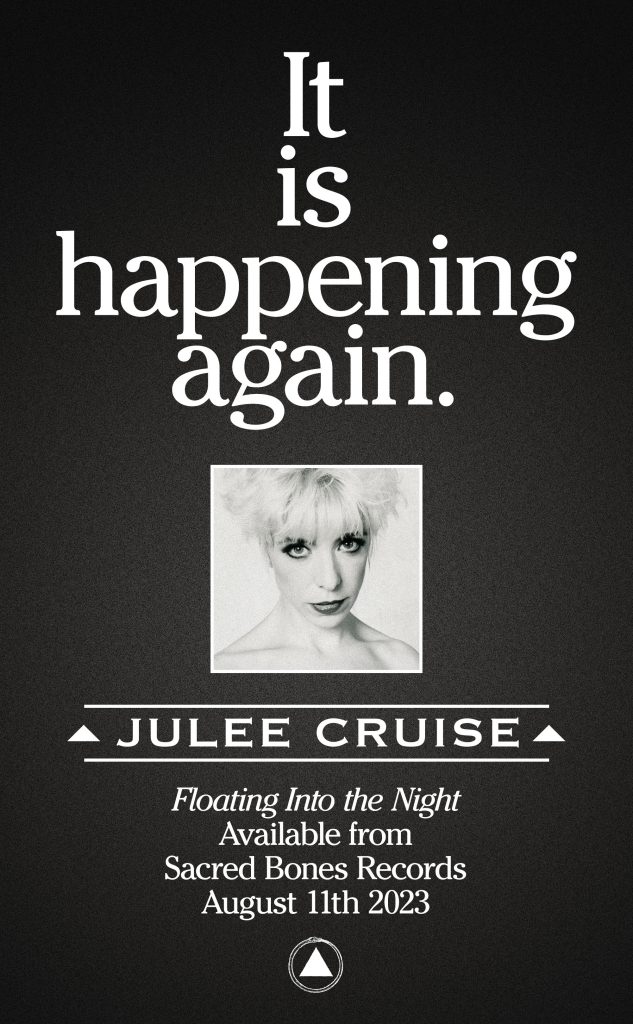 "Floating" (4:51)
"Falling" (5:45)
"I Remember" (4:11)
"Rockin' Back Inside My Heart" (5:45)
"Mysteries of Love" (4:27)
"Into the Night" (4:42)
"I Float Alone" (4:33)
"The Nightingale" (4:54)
"The Swan" (2:28)
"The World Spins" (6:38)
Sacred Bones Records, the revered record label behind the vinyl debut of Julee Cruise's "The Voice of Love" and "Three Demos," is reissuing the classic album in five editions, including unique colored ones in pink & black marble, clear yellow & black marble (limited to 150), pink & black galaxy (limited to 750), and pink. The first 100 orders will get the '90s print ad-inspired promo image above as a special limited 11×17 inches poster.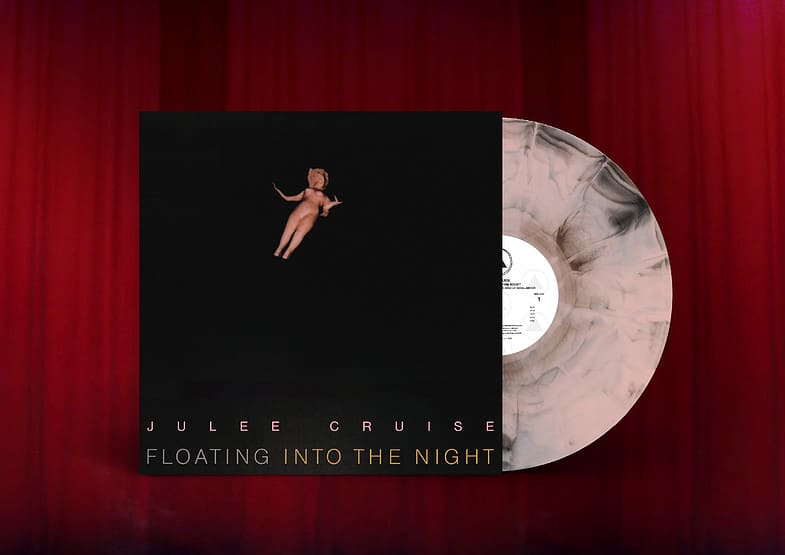 Each of the album's 10 tracks showcase Cruise's ethereal vocals, which have often been described as "angelic" and "otherworldly," gliding over Badalamenti's lush, cinematic ar-rangements, perfectly complementing his combination of retro styles and modern ambience.Her lyrics often touch on themes of love, longing, and loss, adding an emotional depth to the already evocative music.

Sacred Bones Records
The repress is available for pre-order starting today with an official release on August 11, 2023.
Float in peace, Julee…