UPDATE (AUGUST 2023): Check below for more information regarding the 'RR' lighting ceremony on August 28, 2023.
Last month, a few Twin Peaks fans teamed up with the owners of Twede's Cafe to create a Kickstarter to allow the fans to gift the neon RR sign to Twede's Cafe so that fans who visit will be able to enjoy the new sign as a way of bringing a bit of magic to the diner.
To everyone's shock, the Kickstarter exceeded the $15,000 funding goal which means that the neon RR will be returning to Twede's later this summer.
AND YOU ARE INVITED!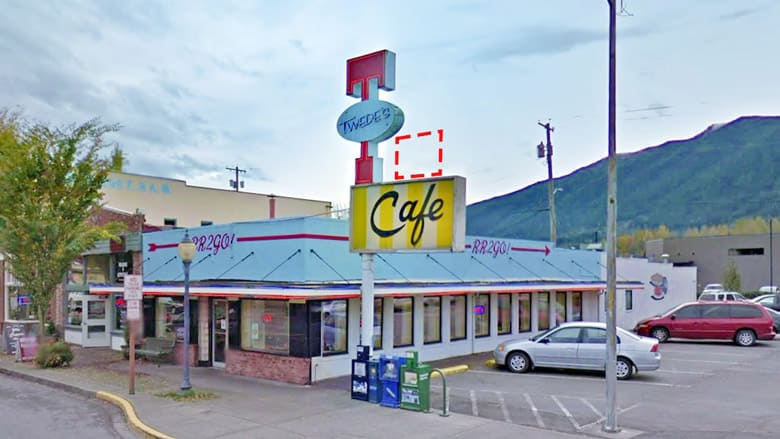 To commemorate the achievement, fans who backed the Kickstarter will have the opportunity to attend a special event on August 28th in North Bend where they will be treated to an exclusive theater night at the North Bend Theater, the sign lighting ceremony, and for those who backed the top tier, exclusive after-hours access to Twede's which will be in full RR Swing!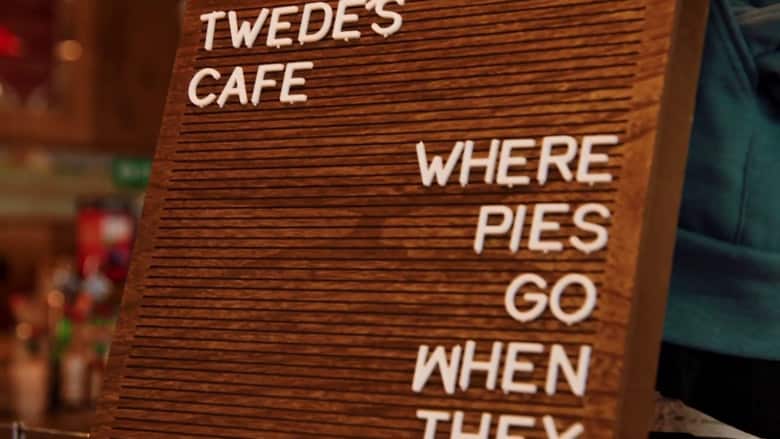 One of the more unique tiers is the "Name on Plaque" tier which entails getting your name added to a silver etched plaque that will be proudly hung inside the restaurant so you can show off to your friends each time you visit.
For those attending the Movie Theater Night, you will be treated to:
A never-before-seen Julee Cruise concert from 2002 including footage of Julee singing a cappella in the North Bend Theatre
Brand new documentary short on the History of Twede's Café
Journey to Making the Sign short
Plus much more exclusive content and even potential live performances!
And if you think scheduling the event on August 28th (31st Anniversary of FWWM US release) was a coincidence, think again.
In speaking with dugpa, the contributor of the Julee Cruise concert, here is what he had to say:
"The footage that will screen is what I had shot back at the 2002 Twin Peaks Festival. That year I was a volunteer assigned to drive Julee Cruise and her husband around and help with the sound mix for John Neff and Julee's performances."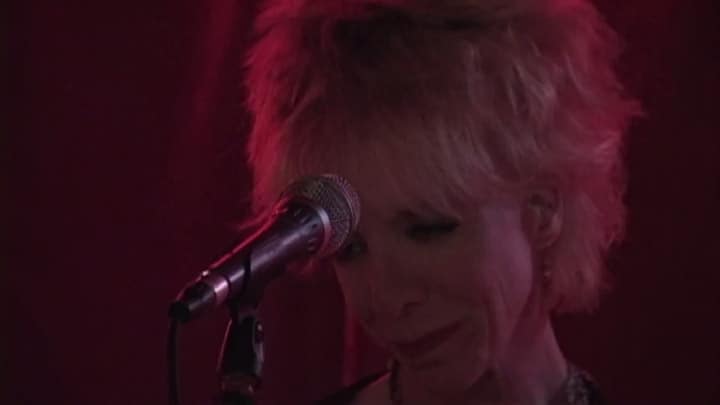 "Julee saw my miniDV camera and asked me if I wanted to film her performance. I of course said yes and we set a tripod up to capture the entire thing front center. The tapes were stored in a box ever since. I'm planning on remastering the audio and upscaling the video using the same tools that David Lynch used for Inland Empire. I'm certain that everyone will really enjoy it and can't wait to reconnect with everyone at the event."
You can sneak a sample of the video in this exclusive promo made for Welcome to Twin Peaks.
"We have split the content program into three parts," dugpa explains. "Part 1 will focus on celebrating the music of Julee Cruise and the 31st anniversary of Twin Peaks: Fire Walk With Me. Part 2 is being reserved for a live performance hoping we will be able to raise the funds on the Kickstarter. Part 3 is what I call the RR Love Fest. I don't want to give anything else away other than we will be going deep and sharing the love we all have of the diner in a very unique way."
"It's so great how open Rachel and Max were to the idea of supporting this campaign that brings a special piece of Twin Peaks magic back to Twede's as a permanently installed beautiful neon RR that fans of the series will be able to enjoy for many generations to come."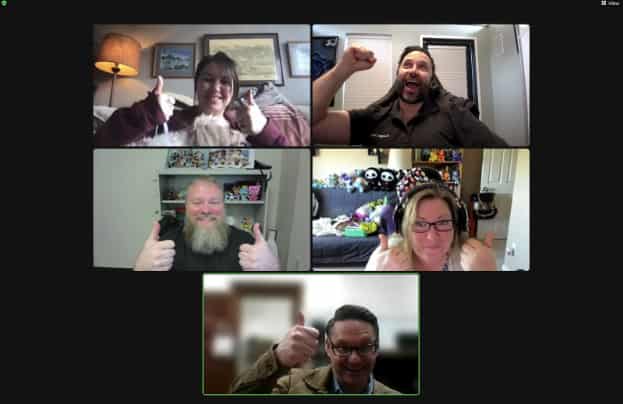 Dugpa continues, "When we hit the campaign goal in just over 24 hours, we had to figure out additional rewards we could come up with including rewards for folks not able to make the live event in North Bend. One idea was creating a reward for a Dinner for Two in Norma's Booth while playing Twin Peaks Music the entire time. How cool is that?!"
Now that they have made their funding goal, additional contributions will be used to make the event even more memorable by paying for travel and expenses for potential celebrities or music performers as well as going towards new t-shirt designs and other cool swag.
Tickets to the movie night and Twede's After Party are limited but can still be purchased through June 1st by backing one of the qualifying Kickstarter tiers.
Contribute to the Kickstarter (COMPLETED: 224 backers pledged $29,218 to help bring this project to life)
Also to note, the lighting ceremony is free to the public and will be hosted in front of the sign at Twede's. See you in the trees!
UPDATE: Join us for an unforgettable night in Twin Peaks as the iconic RR neon sign returns to the town's décor. The lighting ceremony is free to attend outside Twede's Cafe, and while the after-party is completely sold out, tickets for a special presentation at the North Bend Theatre are available until Sunday 9 PM Pacific via twedescafe.com. This event includes a hauntingly beautiful tribute to Julee Cruise and the unveiling of a brand new documentary chronicling the fascinating history of our beloved diner, titled "From Thompsons to Twede's."
For the majority of us who can't make it to North Bend, WA, the lighting ceremony and after-party performances will be live-streamed on the Welcome to Twin Peaks Facebook page starting around 9 PM Pacific (thanks to Karl Reinsch). So, grab a slice of cherry pie, a cup of damn good coffee, and disappear into the night with us on August 28th!