A very rare and unique piece of art work by David Lynch is up for auction on eBay. The one-of-a-kind monoprint, "Untitled (Aces)
", dates from December 1997 and was created at Tandem Press in Madison, WI during the first of his 3 visits from 1997-1999. It was featured in The Prints of David Lynch published by Tandem Press in 2000
.
The 17″ by 13.5″ piece (framed with UV plexi 25″ x 21″ and signed on the back) is a collograph, relief, and ink wash on thick, handmade paper. Everything is in excellent condition and it comes with a documentation sheet, also signed by the painter turned director.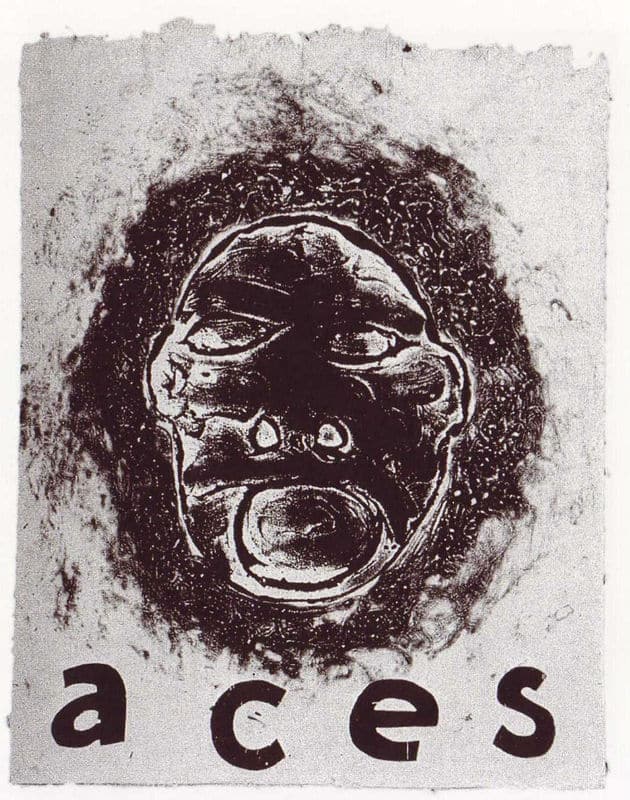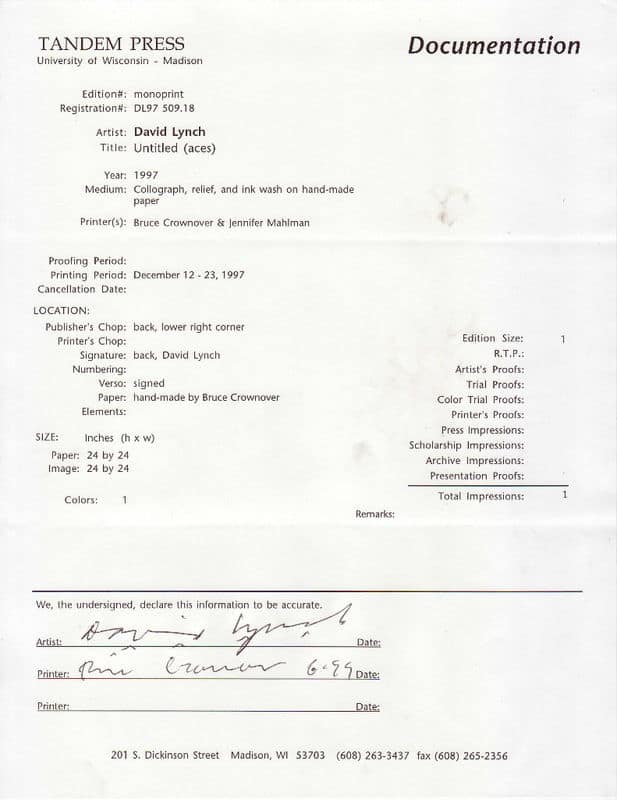 » Bid on Untitled (Aces)
. Starting bid is $799.