The Roxie Theatre in San Francisco together with MiDNiTES FOR MANiACS is paying tribute to Twin Peaks with a triple feature on October 29th 2011.
Three movies will be shown that night, starting at 7 PM with Laura, the 1944 film noir by Otto Preminger that inspired David Lynch and Mark Frost. Want proof? One of the movie's characters is called Waldo Lydecker.
Next at 9 PM, the Twin Peaks pilot will be shown on the big screen (hopefully straight from 35mm), followed by Twin Peaks: Fire Walk With Me at around 11 PM.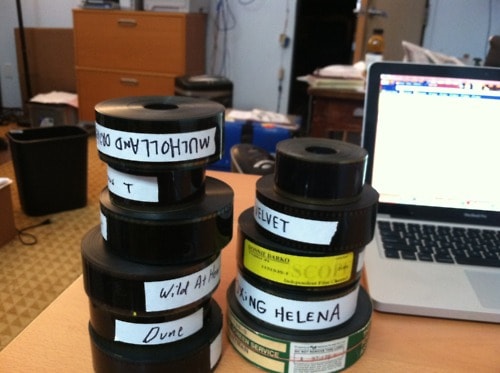 » Twin Peaks Triple Feature tickets are available for $15 here.
» The night before, The Roxie is also showing the David Lynch-produced vampire film, Nadja.
Address:  3117 16th Street between Valencia and Guerrero, San Francisco, California.