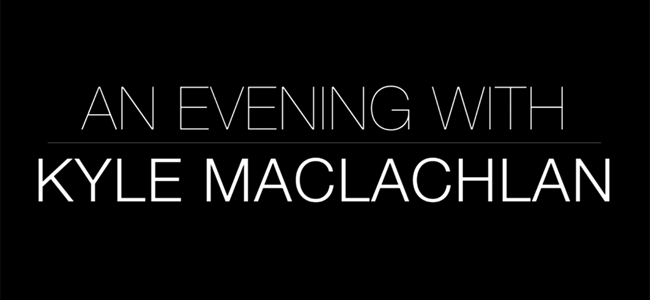 The Seattle International Film Festival this year is honoring Kyle MacLachlan with the Award for Outstanding Achievement in Acting. The presentation will take place June 3rd during a special tribute event for the Yakima-born actor at the SIFF Cinema Uptown in Seattle. "An evening with Kyle MacLachlan" will include a screening of the Twin Peaks pilot, an onstage interview with film clips from his career and a Q&A with the audience.
With effortless charm and fierce tenacity, Kyle MacLachlan is one of America's most charismatic and steadfast actors. Whether using his handsome looks to his advantage or tapping into the dark reaches of his soul for his work with David Lynch, he has infused each and every one of his characters with a dogged vivacity and measured delivery reminiscent of the marquee idols of the Hollywood Golden Age.
An exclusive tribute reception will precede the event (5:30pm – 7pm) at Seattle's renowned restaurant Mistral.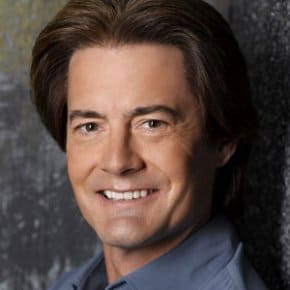 Date: June 3 2013, 7pm
Tickets: $35.00 Tribute (General Admission), $30.00 Tribute (SIFF Member) or $125.00 Reception & Tribute
Venue: SIFF Cinema Uptown, 511 Queen Anne Avenue N, Seattle, WA 98109
Info: siff.net
Thanks to Charlene F., Chris M. and Jessica W. for informing me about this.
UPDATE: Bottle signing party! The very same day between 4 and 5 PM, Kyle MacLachlan will pour his fine wine, Pursued by Bear, at Sixth Avenue Wine Seller on the third floor of Seattle's high-end shopping center, Pacific Place on 6th & Pine. Give yourself a present, purchase a bottle and get it signed.
Here are two trailers made for the SIFF event:
SIFF 2013: An Evening with Kyle MacLachlan (Primary Theatrical Trailer)
https://vimeo.com/65681931
SIFF 2013: An Evening with Kyle MacLachlan ("Midnight Screenings" Trailer)
https://vimeo.com/65504745