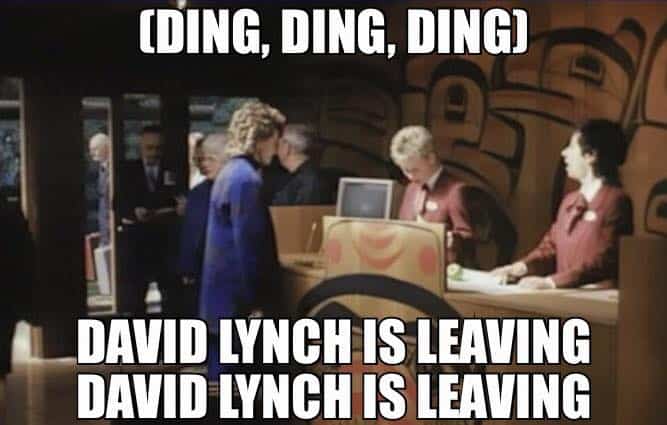 UPDATE April 12, 2015: David Nevins told Adweek he's trying to figure out what's going on with David Lynch. Scroll down for the update.
The Twin Peaks complications first reported three weeks ago seem to have spun out of control now that David Lynch has publicly announced his departure from the director's chair because not enough money was offered to do the script the way he felt it needed to be done.
This weekend I started to call actors to let them know I would not be directing. Twin Peaks may still be very much alive at Showtime.

— David Lynch (@DAVID_LYNCH) April 5, 2015
Fans were quick to respond to the news with a petition and crowdfunding ideas. Even though he mentions the new Twin Peaks series isn't necessarily dead, a revival loses at least half of its appeal to both the fans and the cast without David Lynch's presence on the set.
Showtime Networks knows that, and with the help of reader David Nedeljko, Welcome to Twin Peaks got word directly from Showtime President David Nevins that he's still trying to save the Twin Peaks deal as it was presented to us in October; with David Lynch directing all nine episodes. The statement came in an e-mail response a few hours after David Lynch's tweets.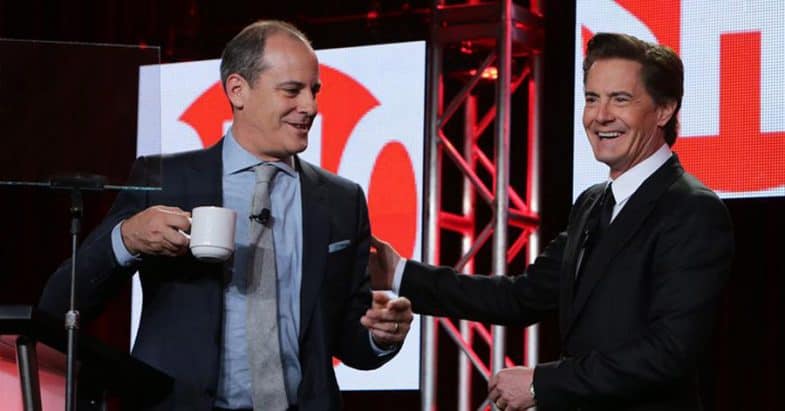 After years of rumors, the big fanfare half a year ago and now all of this, it's an emotional roller coaster ride for every Twin Peaks fan. We have to ask you to hold on tight just a little longer while they might be playing hardball. Sure, it definitely hurts. But since Dune, David Lynch has learned not to compromise. And do we really want a Twin Peaks that's not entirely supported by its creators?
UPDATE: David Nevins gave Adweek a small update on the "Twin Peaks avalanche." It's not much, but here it is:
Where do things stand with Twin Peaks?
David Nevins: We're in the middle of it. I can't say too much.

It sounds like you're still holding out hope that Lynch's departure isn't definitive.
David Nevins: It's either a negotiation, or he's had cold feet. But I am hopeful.

So at this point, you're waiting to figure out what's going on with David before you decide anything else about the future of Twin Peaks?
David Nevins: Correct.