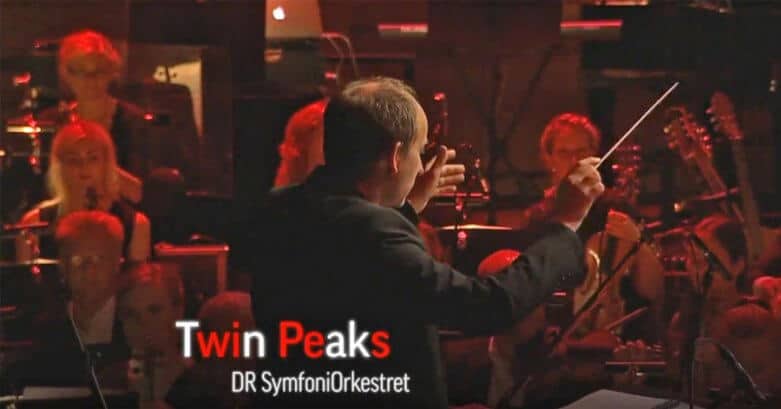 The magic happens when the music is freed from the visual, and goes from background to foreground. Suddenly, your imagination is set free and you can form your own images.
On August 19th, 2016, the Danish National Symphony Orchestra —or DR SymfoniOrkestret in Denmark— performed the music of numerous world-renowned television series to a sold-out Copenhagen Concert Hall. Conducted by Anthony Weeden, the Danish Broadcasting Corporation's principal orchestra started with Homeland's main title theme and ended the concert with RJD2's "A Beautiful Mine," more commonly known as the theme from Mad Men. In between, the music of Game of Thrones, Fargo, Six Feet Under, Breaking Bad, True Detective (both The Handsome Family's "Far From Any Road" and Leonard Cohen's "Nevermind"), The X-Files, House of Cards, The Simpsons and, of course, Angelo Badalamenti's Twin Peaks.
"We had a fabulous time performing it —a very special part of the evening," Anthony Weeden tells Welcome to Twin Peaks.  And on a personal level, the conductor added, "I can't wait for the new series!"
UPDATE: Composer Angelo Badalamenti himself applauded these orchestral versions in a Facebook comment to which the Danish Maestro responded.
Listen to DNSO's rendition of Laura Palmer's Theme, the Twin Peaks Theme and Sycamore Trees in the clips below, or watch the entire concert here.
DR SymfoniOrkestret Performs The Music Of Twin Peaks