Netflix isn't the only one with a surprise premiere this week. Today, Welcome to Twin Peaks is proud to present the online debut of "The False Mirror," the latest film by David Lynch MFA in Film alum and 2016 Student Academy Award winner, Johnny Coffeen.
The 10-minute dark comedy short is the follow-up to his beautiful The Swan Girl, which David Lynch rated "pretty damn good" and premiered at the first Festival of Disruption in Los Angeles.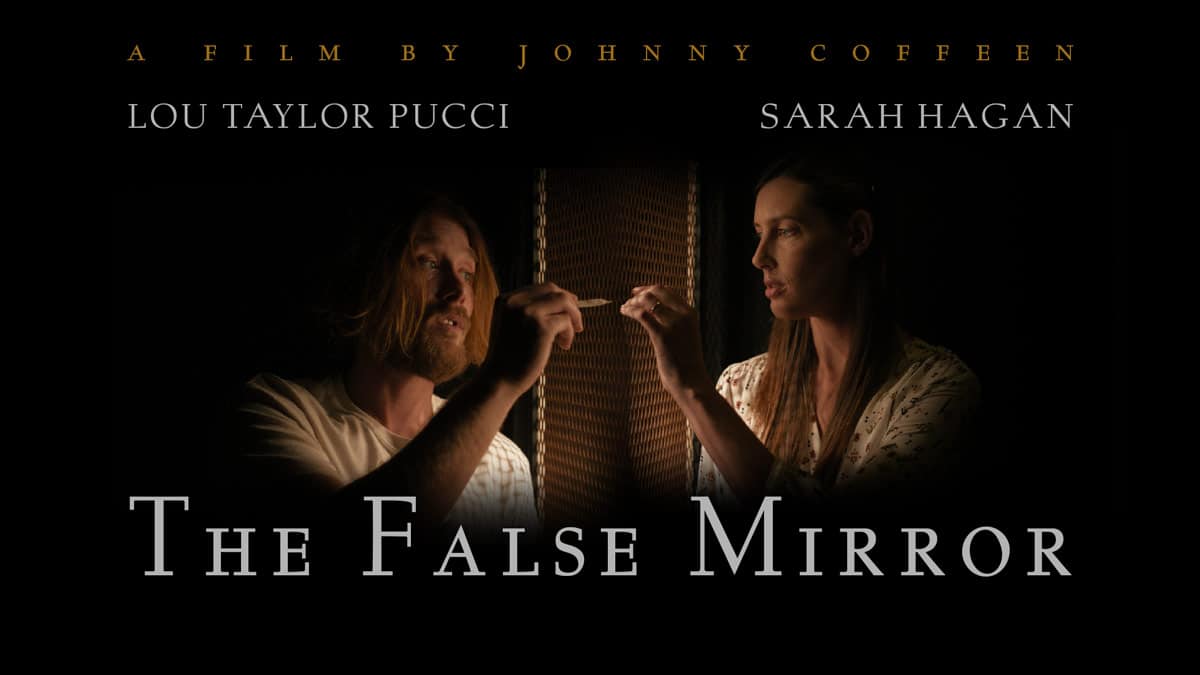 Starring Lou Taylor Pucci (winner of Best Actor at Sundance and Berlin for the Mike Mills film "Thumbsucker") and Sarah Hagan ("Freaks and Geeks" and the Sundance Grand Jury Prize-nominated film "Dogwalker"), the short peeks into the private lives of a psychedelic psychiatrist and an impotent husband who happen to look exactly alike. The idea came to Johnny ten years ago, but he rewrote it as a short after watching Twin Peaks: The Return.
"Similarly to Agent Cooper, I liked the idea of casting the same actor in two different parts," the director, who has a cameo in the film himself, tells Welcome to Twin Peaks. Another direct inspiration came from Part 8 (you'll know it when you see it).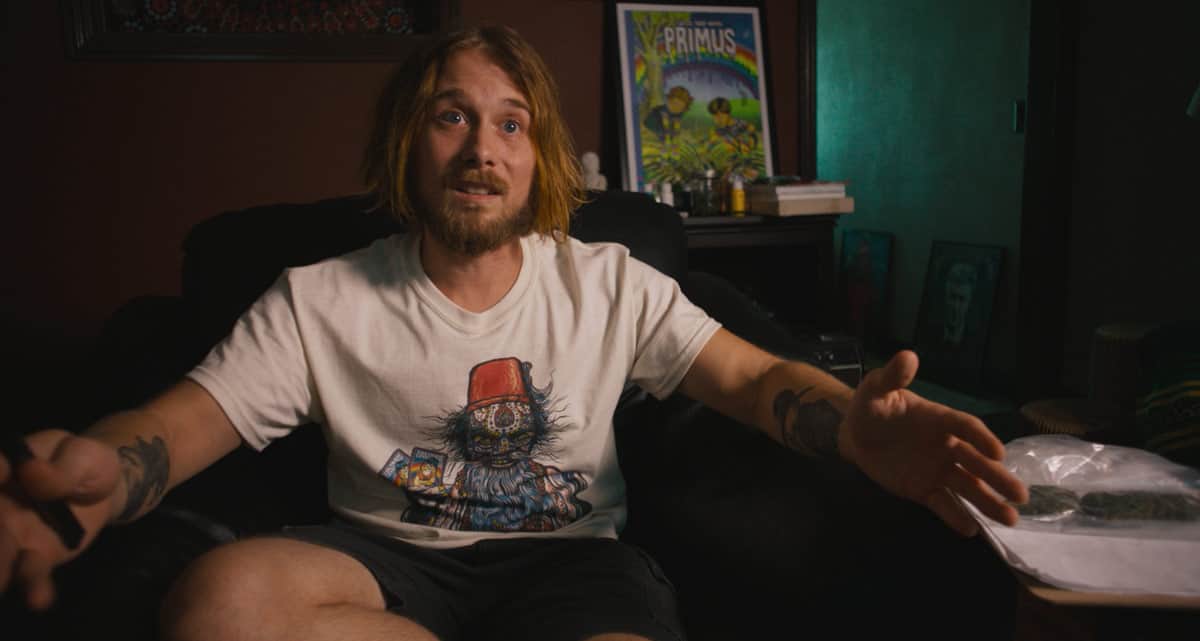 Also pay attention to the artwork in the film, which was entirely designed by street artist Zoltron. Except for one poster from the director's own collection… featuring David Lynch. Can you spot it?
Watch: The False Mirror by Johnny Coffeen
After an international premiere at the Twin Peaks Festival in London, The False Mirror is now available to a worldwide audience right here. Go with God and enjoy!
WARNING: This film contains drugs and other mature content.
They say you get to see the future or the past.  I'm never sure which one I see cause I'm kinda doing nothing in both of them.
The director plans to expand this into a feature film that takes place directly after the events of the short. Story details are currently under wraps, but Coffeen has shared that it will be a horror film. Follow Johnny Coffeen on Instagram for more.
Dear Twitter Friends, Congratulations to @JohnnyCoffeen! David Lynch MFA in Film alumni on winning a 2016 Student Academy Award!

— David Lynch (@DAVID_LYNCH) September 9, 2016
Behind The Scenes
https://www.instagram.com/p/B5OqJT3BWCL/