At the 2020 ASC Awards for Outstanding Achievement in Cinematography on January 25th, cinematographer Frederick 'Fred' Elmes was honored by The American Society of Cinematographers with the Lifetime Achievement Award.
The prestigious award was presented to Elmes by writer-director Lisa Cholodenko and Jim Jarmusch, the latter by way of a video message. After walking onto the stage to Angelo Badalamenti and Kinny Landrum's "Cool Cat Walk" from the Wild at Heart soundtrack, the cinematographer thanked his family, his crew, his mentors and the many iconic directors he worked with, like Jim Jarmusch, John Cassavetes, and Ang Lee.
Of David Lynch, whom Elmes collaborated with on a multitude of projects including The Amputee, Eraserhead, Dune, Blue Velvet, The Cowboy and the Frenchman, and Wild at Heart, the honoree said he showed him "the dark places just around the corner from home." In a touching conclusion to his acceptance speech, Elmes dedicated the award to his dear friend, Catherine Coulson, taking the opportunity to emphasize her role as a female pioneer and talented 1st AC in Hollywood.
Before I leave the stage, I'd like to dedicate this award to the memory of my dear friend and colleague, Catherine Coulson. Catherine was a pioneer. She joined the camera Local at a time when female 1st Assistants were truly rare and I can attest, she was as good or better than anyone I'd worked with. She was my mentor and my advocate. Today, she is remembered for her fine skills as an actor, including her portrayal as the Log Lady in Twin Peaks. I miss you, Cath, and I share this award with you.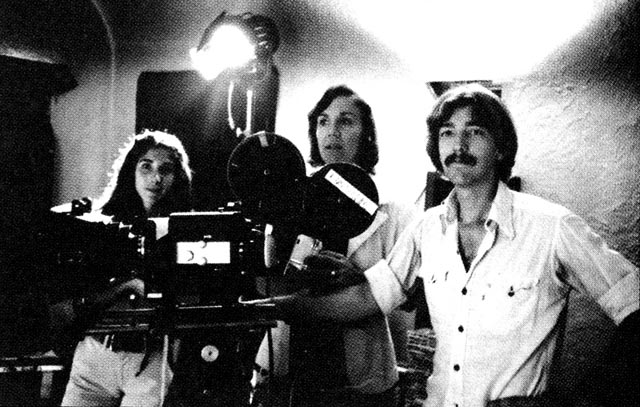 You will be able to hear Fred Elmes' stories about Catherine in a crowdfunded documentary, "I Know Catherine, The Log Lady," currently in post-production.
Watch Fred Elmes' ASC Lifetime Achievement Award acceptance speech
Fred Elmes reflects on his award behind the scenes of the ceremony
https://www.facebook.com/AmericanCinematographer/videos/169754324341295/