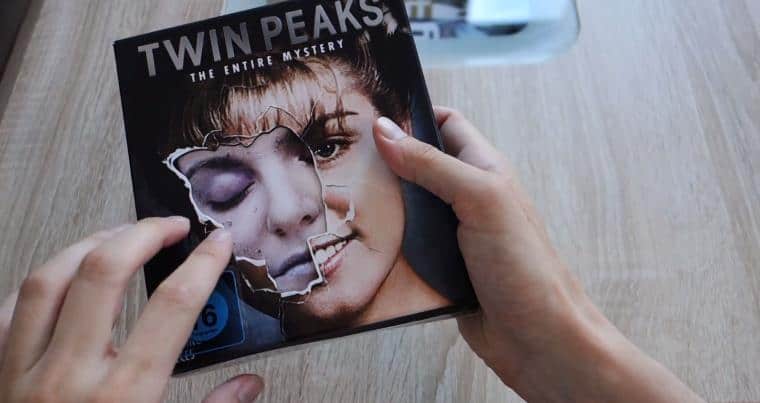 We've seen close-up shots of the Blu-ray box set before, but here's the very first unboxing video of Twin Peaks: The Entire Mystery! It's the German edition with a German voice over, but that shouldn't discourage you from watching. Thanks to Thomas (@pirasthomas) and Martijn (@MacVader) for sharing this video.
Pre-order it at http://smarturl.it/twinpeaksbluray, and check out these frequently asked questions about the Twin Peaks Blu-ray.
Unboxing Twin Peaks – The Entire Mystery (Blu-ray)
UPDATE #2: Added another unboxing video.
https://www.youtube.com/watch?v=m0PYz1-IEks
UPDATE #3: And another.
UPDATE #4: Finally, as part of Twin Peaks Tuesday on the release day of the Twin Peaks Blu-ray, here's Kimmy Robertson's unboxing video in which she shares a bit of trivia as well.