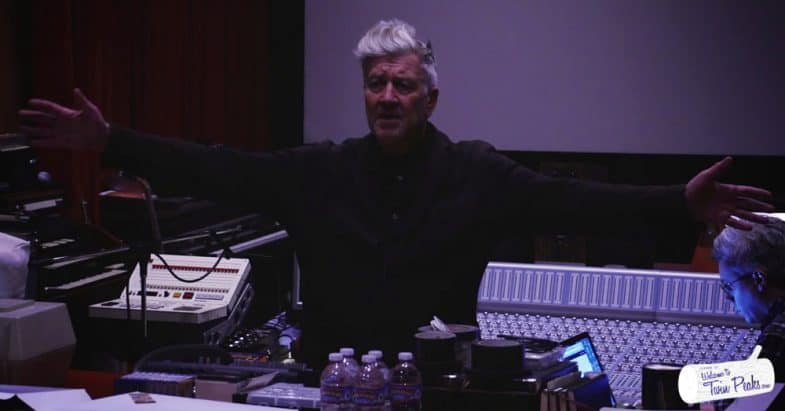 Yes, we got our hopes up when David Lynch mentioned last year that he had started to fall in love with film again, and even more so when a Belgian magazine quoted him saying film was the way to go for Twin Peaks. But it doesn't look like the director has changed his stance towards celluloid, and it's very likely that he won't shoot Twin Peaks the same way he did 25 years ago.
UPDATE (SEPTEMBER 2015): Now that production on the new series has started, Welcome to Twin Peaks can confirm that David Lynch is shooting in digital and using the Arri Amira camera in particular.
In a 3-hour Q&A with the students of the David Lynch MA in Film inside his recording studio, David Lynch was asked whether he'd ever work with celluloid again:
Maybe in still pictures. I don't think I would be able to do it in cinema. And I don't really want to.
The two-part Q&A session happened just hours before it was announced that the deal with Showtime was back on, but the student cleverly followed up asking if he'd consider celluloid for television. David Lynch's upfront answer:
No, no, no. It would be ridiculous. It's all gonna end up on TV anyway. So many things get lost from celluloid to the final… whatever you're showing on.
Several of David Lynch's favorite recent shows, like Breaking Bad, Mad Men and True Detective, were shot on film, but that obviously hasn't convinced him to go analog again.
Do you think a slightly different look will affect the show at all? Or is this a non-issue? And should Twin Peaks look exactly like it did in the first place, even when it's 25 years later?
https://www.youtube.com/watch?v=bL8pN9Cgu2k&feature=youtu.be&t=2636
Big thanks to Adam Zanzie for asking the question and uploading this video which, by the way, is absolutely worth watching.
UPDATE: The video has been taken down per request of the Maharishi University of Management.