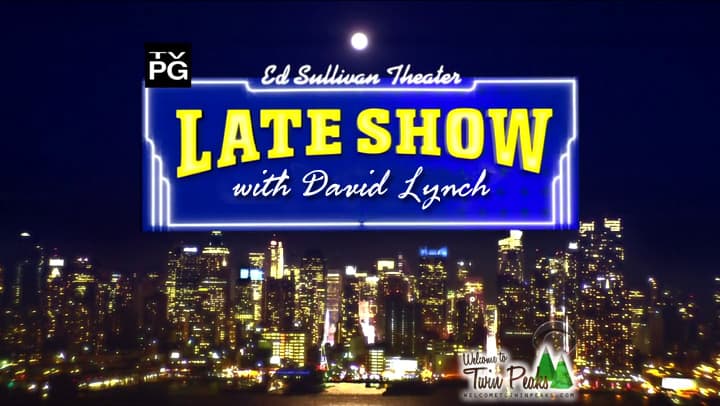 "Tune in every night folks, it's the crying cleaning lady show!"
Ever since he trained Louis C.K. as an odd advisor and mentor to comedians on Louie, there's no doubt in my mind that David Lynch is ready for his own late night show (or least a Jack Dall spin-off series). And now with David Letterman leaving his much coveted seat, the time is right.
But what would Late Show with David Lynch look like? Conall Melarkey, a video editor from Ireland, already visualized it for us. In The David Lynch Show, an exercise for his Moving Image Media course, Conall takes on the role of David Lynch as a talk show host, welcoming guests such as Frank Booth, Dale Cooper, and Joseph Merrick aka The Elephant Man. And for the final performance: The Man From Another Place!
https://www.youtube.com/watch?v=9pr2F6-To1U
What other sketches, special guests and incidents should be part of Late Show with David Lynch?
Last summer, Conall was responsible for a viral video when he spotted a Loch Ness like monster in Lough Foyle while filming a project called Fishing With David Lynch. That could be turned into a weekly sketch on Late Show with David Lynch. Lynch should also definitely talk to Catherine E. Coulson about dusting off their I'll Test My Log with Every Branch of Knowledge idea featuring the Log Lady. And at least once every show, David Lynch should bring up the topic of cheese.