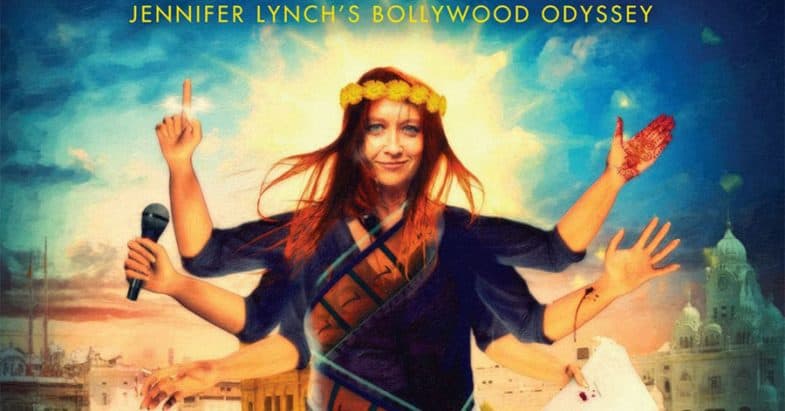 Despite The Gods, the multiple-award winning documentary about Jennifer Lynch's struggle to shoot Bollywood movie Hisss in India, is finally available on demand via Amazon, and free to watch for Amazon Prime members.
From Hot Docs:
Jennifer Lynch, daughter of cult film auteur David Lynch, made her auspicious directorial debut in 1993 with Boxing Helena at the Sundance Film Festival. A box office disaster, the film was viciously mauled by critics and became the focus of multiple lawsuits. Fifteen years later, a recovering addict and hard-working single mother, Lynch returns to the director's chair with an ambitious project that will test her skills and the entire crew's sanity.

Despite the Gods brings us behind the scenes on the set of Lynch's Bollywood/Hollywood action film about a man-eating snake goddess. Out of her depth shooting on location with an Indian crew and two top Bollywood stars, Lynch turns her production into a vehicle for her own self-actualization, paying no regard to timeline, budget or reality. As the story in front of the camera derails, the story behind the camera explodes.

—Lynne Crocker
Go watch Despite The Gods on Amazon. But first, a little warning:
"She swears worse than a sailor!" —David Lynch about his daughter.
Despite The Gods – Theatrical Trailer
Despite the Gods Q&A at Fantasia 2012