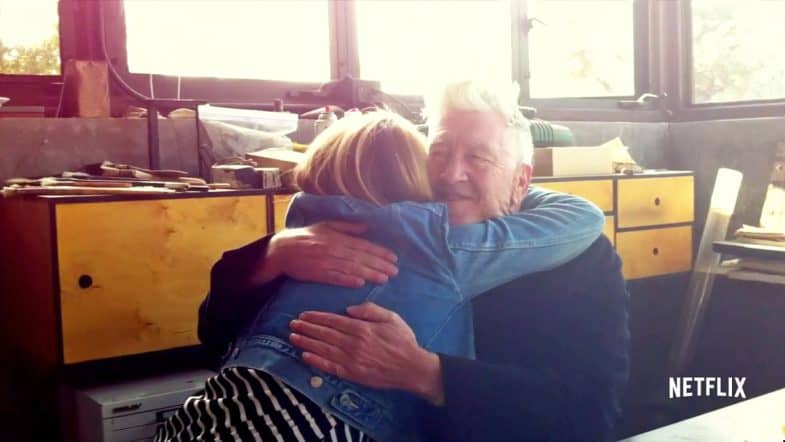 Dear Mr. Lynch, I've discovered this portal where my brain once was, so I'd love to share it with you 'cause I think you're gonna like it.
In the early hours of a Monday morning in November 2011, 34 year-old Lotje Sodderland was woken from her sleep with a pain in her head so excruciating that she lay on the floor waiting to die. She was experiencing a massive life threatening brain haemorrhage. Thanks to medical intervention she survived, although her world was now very different than before […] She found herself in an alien world where words were incomprehensible, her hearing and vision was distorted and her peripheral vision was filled with frightening hallucinations.
Everything's double as loud, double as colourful, double as beautiful. Double as painful, double as scary, double as crippling.
At one point in My Beautiful Broken Brain, a Kickstarter-funded documentary about her experience and recovery, Lotje describes her condition as feeling like being "in a David Lynch movie." And then, a chance encounter with the filmmaker helped transform her life and lead her to a new understanding of her brain and mind. "[David Lynch] seemed intrigued by my brain, by my broken language, and secret inner world," Lotje reveals to Complex. "As well as his formidable creative brilliance he is an incredibly warm, kind and generous person?."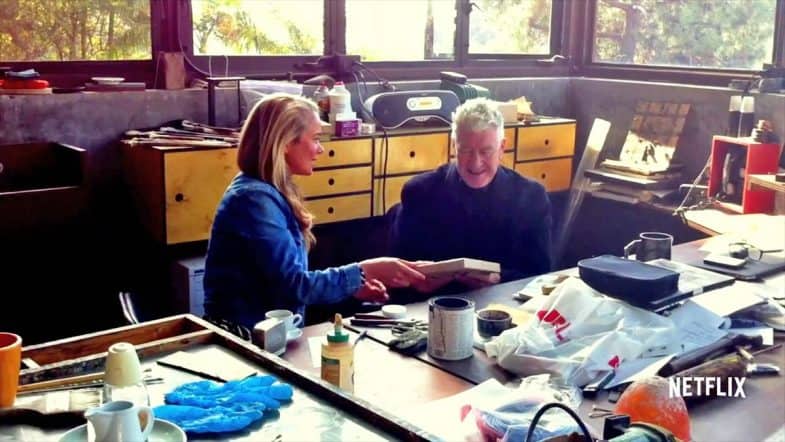 David Lynch, who is executive producer on the 2014 documentary, says he's thrilled to join Lotje and co-director Sophie Robinson in sharing the movie with world: "The brain is truly fascinating and much in the way that our brains are able to achieve total coherence finding enlightenment and fulfillment, you will surely be moved and inspired by this journey of self-rediscovery."
The documentary is set to premiere globally on Netflix on March 18 2016 following a North American premiere at SXSW the week before.
Source: Complex
My Beautiful Broken Brain