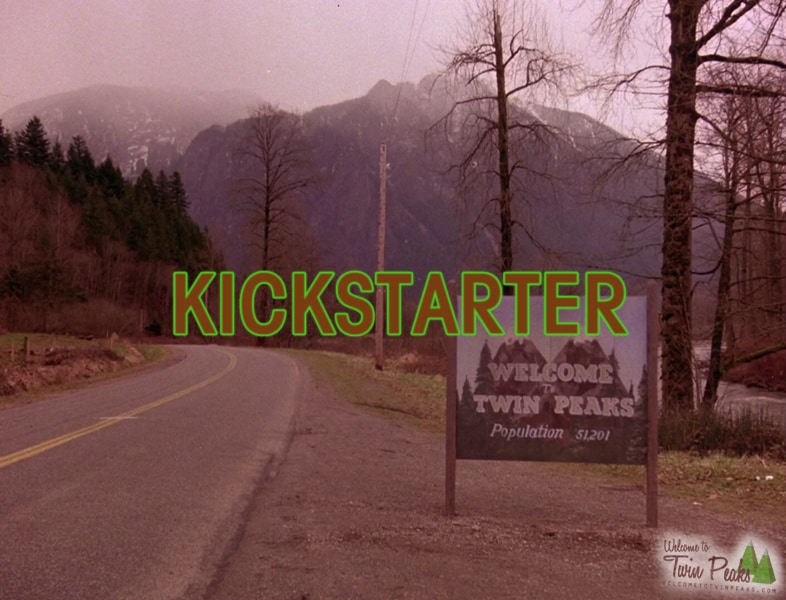 By now, you've probably heard of the Veronica Mars movie campaign on Kickstarter, which reached its $2 million goal in less than 24 hours and at least doubled it (at the time of writing). This blatant success leaves many Twin Peaks fans wondering what's keeping David Lynch and Mark Frost from utilizing this or another crowdfunding platform for a Twin Peaks project, be it for the release of the long-desired deleted scenes from Twin Peaks: Fire Walk With Me or, who knows, the story of Twin Peaks continued on television, the silver screen, the web, or in any other form?
Just to size up the potential of an official Twin Peaks "Kickstarter" campaign, Welcome to Twin Peaks polled its fans on Facebook and followers on Twitter. Here are the —by no means scientifically accurate— results:
Retweet if you'd DEFINITELY support an official return to Twin Peaks @Kickstarter project by @DAVID_LYNCH & @mfrost11 pic.twitter.com/LgIsIM9Kk9

— Welcome to Twin Peaks (@ThatsOurWaldo) March 15, 2013
When writing this, the tweet already received 152 retweets out of a total of 47,675 potential impressions. "Potential" means it's the total number of followers of @ThatsOurWaldo and of all those who retweeted. The actual impressions would be a lot less, since people do not read everything that appears in their Twitter feeds, do they?
On Facebook, the post got 518 likes and 391 shares from the Welcome to Twin Peaks Facebook fans and their friends. It appeared in 52,304 news feeds, which translates into 0.75% shares and 1%  likes out of all potential impressions. Again, note the word "potential" here, and the majority of those who saw the image were unlikely to be Twin Peaks fans, but rather friends of fans.
So after just a single message on both Twitter and Facebook —disregarding possible duplicates on both networks— we have about 1,000 backers ready to support any official Twin Peaks Kickstarter project launched by David Lynch and Mark Frost. Now according to Dugpa's interview with David Lynch's sound mixer, John Neff, it would cost at least $100,000 to get the full mixes of the Twin Peaks: Fire Walk With Me deleted scenes done in a commercial mixing studio. "That's with us cutting it right to the bone, and David essentially not getting paid. He directed it, but doesn't own it. So he's not getting paid. The studio makes the money, but he won't get a dime for doing this, and it will take a month, maybe more."
Seriously, how long do you think it would take for the Twin Peaks fan community to raise that budget plus "some" extra to pay for David's work?
Exactly! So bring it on and you bet we'll start kicking!
What kind of Twin Peaks crowdfunding campaign would you most likely support?