"That's a wrap!"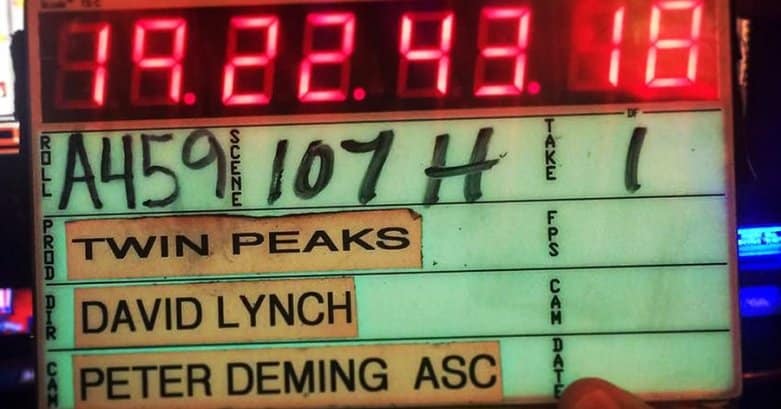 Last night, David Lynch and his Rancho Rosa production crew wrapped principal shooting on the new Twin Peaks. Congratulations, everyone!
April 14, 2016, was the last of 140 shooting days in Washington state and Los Angeles, both on location and on a soundstage.
At least for now.
@ForLocations, an insider account which for the past few months has tweeted solid advance information on Twin Peaks location shoots in L.A., earlier reported that production would wrap its first two seasons. Emphasizing "yes – first 2 seasons." Maybe the new Twin Peaks won't be a limited series after all?
UPDATE: Here's a screenshot of the tweet, which has now been removed.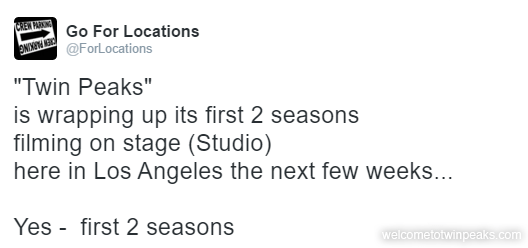 Although Sherilyn Fenn last year mentioned there'd be 18, it's still uncertain into how many episodes David Lynch and Duwayne Dunham will cut 140 days worth of footage during post-production. But there's at least one thing about the new season(s) we can be sure about according to Kyle MacLachlan.