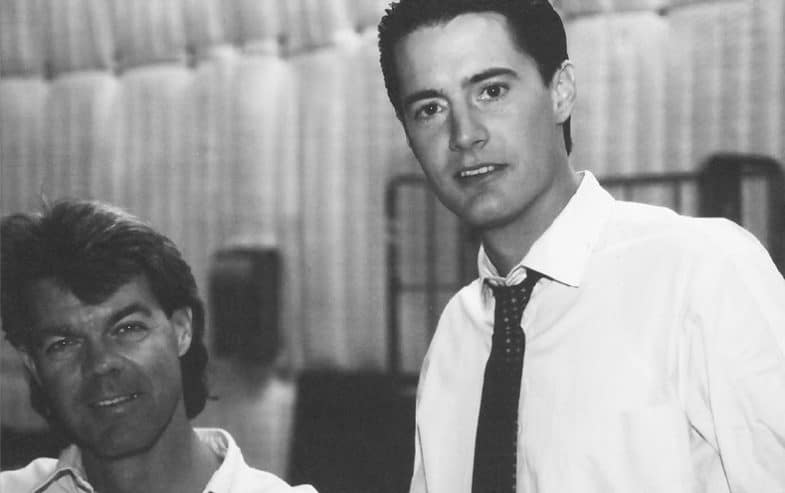 Reflections author, Brad Dukes, recently launched his own podcast of "conversations with creators" and for the third episode of The Brad Dukes Show, he talks to film director and editor Duwayne Dunham.
It's Star Wars mania after all, so they mostly discuss Duwayne's work on Return of the Jedi and The Empire Strikes Back. But having edited Blue Velvet and the Twin Peaks pilot —for which he won an Emmy Award in 1990— in addition to directing three episodes (1, 18 and 25), the interview briefly touches upon his collaborations with David Lynch as well. When asked what he has in the pipeline, Duwayne confirms an earlier assumption:
I'm working with David [Lynch] right now on Twin Peaks. And it's a big show. And the great thing is, David is directing all of it and I'm back in the editor's chair with him. I haven't done this in 25 years! So, it's a lot of fun and I'm very appreciative of the opportunity and the chance to work with him.
Duwayne then goes on to give an account of how he and George Lucas were invited by Stanley Kubrick to a screening of The Shining's director all-time favorite film, David Lynch's Eraserhead. Check out the podcast in premiere below and make sure to tune in for next week's episode of The Brad Dukes Show with the synthesizer on the Twin Peaks soundtrack, Kinny Landrum!
The Brad Dukes Show Episode #3 – Duwayne Dunham
https://soundcloud.com/the-brad-dukes-show/ep-3-duwayne-dunham-star-wars