217 actors. 400 pages of script. 1 Log Lady
The March 31st issue of Entertainment Weekly promises to give Twin Peaks fans an "exclusive first look at the trippy revival" which is "not what it seems." On its cover (in fact, make that three collectible covers), a tableau inspired by Leonardo da Vinci's The Last Supper.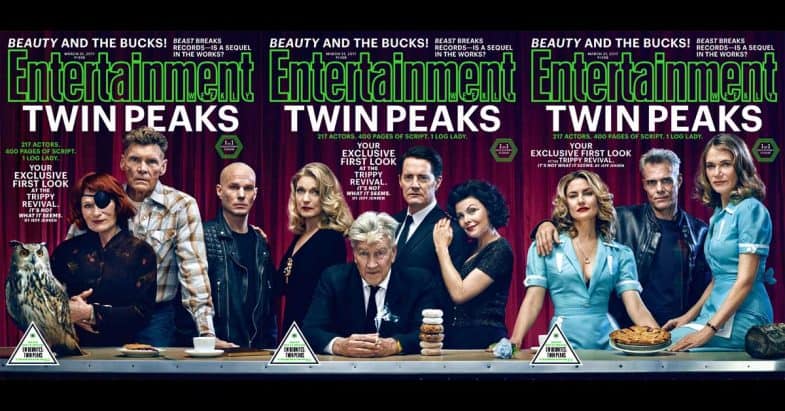 From left to right we see Wendy Robie (Nadine Hurley), Everett McGill (Big Ed Hurley), James Marshall (James Hurley), Sheryl Lee (Laura Palmer), David Lynch (Gordon Cole/director), Kyle MacLachlan (Dale Cooper), Sherilyn Fenn (Audrey Horne), Mädchen Amick (Shelly Johnson), Dana Ashbrook (Bobby Briggs), and Peggy Lipton (Norma Jennings).
But you must also pay attention to what's on the table: an owl, a cup of coffee, a log, cherry pie, stacked doughnuts… and a blue rose!
What else strikes you?
Several original cast members who will appear in the new Twin Peaks are missing, like Kimmy Robertson (Lucy Moran), Michael Horse (Deputy Hawk) and Harry Goaz (Deputy Brennan). And 400 pages does sound rather low for an 18-part series.
The EW cover also mentions a TV special called EW Reunites: Twin Peaks, which you can watch right here.
For those outside the United States, you may find copies of EW's Twin Peaks issue on eBay.
Meanwhile, here's a Twin Peaks version of The Last Supper from back in 2013.
Entertainment Weekly – Twin Peaks cover: The Hurleys (1/3)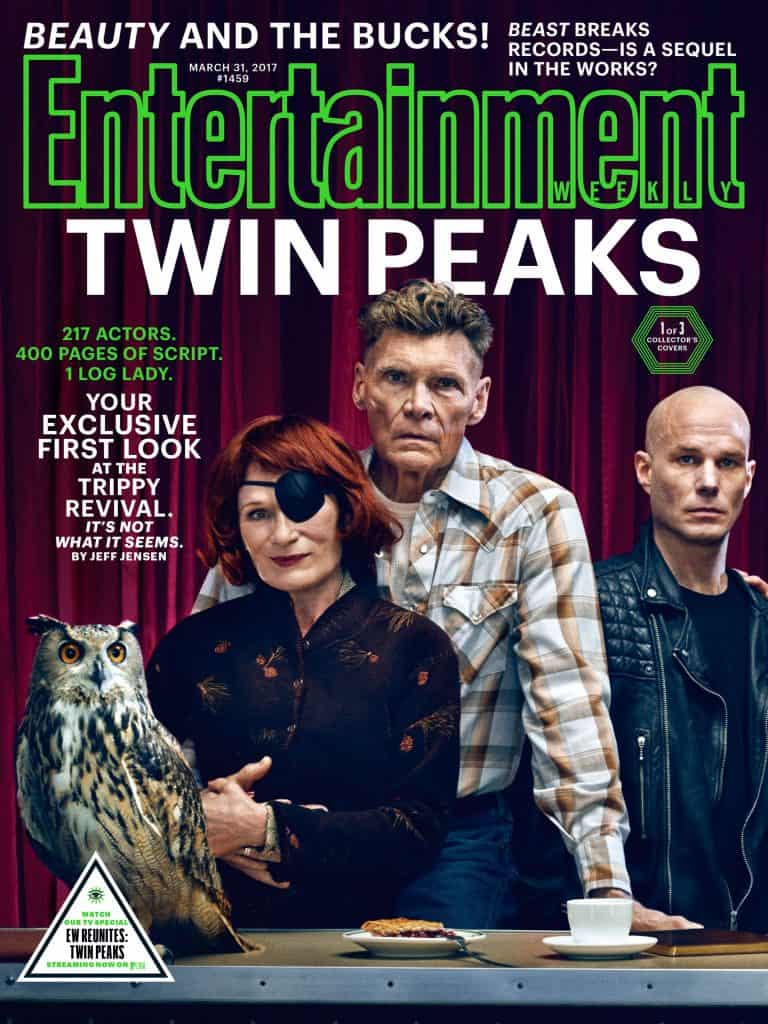 Entertainment Weekly – Twin Peaks cover: Laura, David Lynch, Cooper and Audrey (2/3)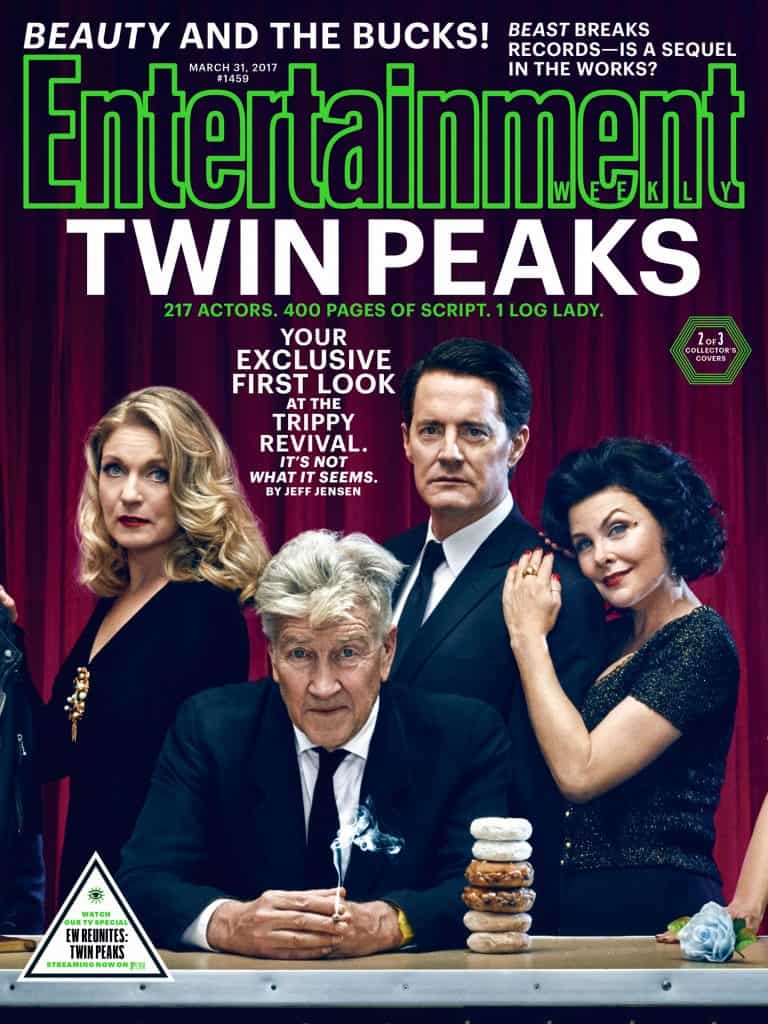 Entertainment Weekly – Twin Peaks cover: Shelly, Bobby and Norma (3/3)