Twenty-five years after Twin Peaks: Fire Walk with Me debuted at the Cannes Film Festival, director David Lynch will return to the Croisette with a continuation of the Laura Palmer mystery. It was announced today that Showtime will preview screen the first two parts of the "18-part feature" at the 70th anniversary edition of the festival which kicks off May 17, 2017.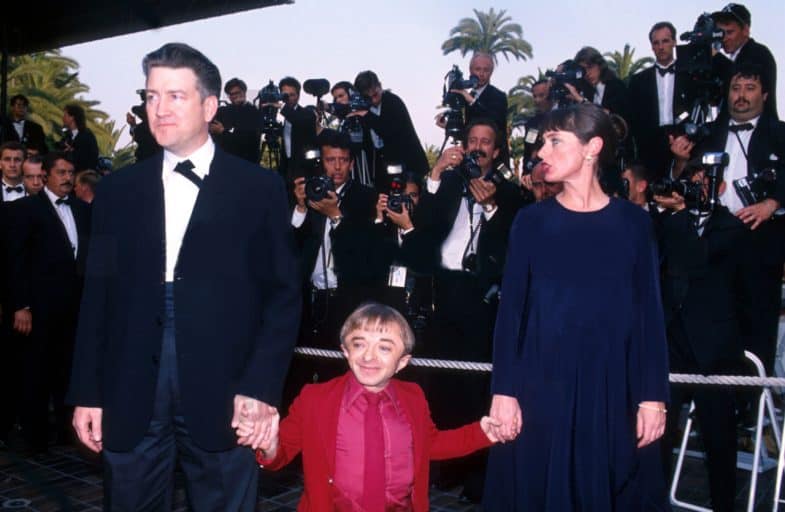 Ever since Showtime announced the May 21st premiere for Twin Peaks, it's been noted that the timing would be perfect for a world premiere at the prestigious film festival. A date for the screening hasn't been announced yet, but the festival runs May 17 through 28. Monica Bellucci, who is part of the new cast, is the festival's Mistress of Ceremonies. Other special guests in attendance are to be announced.
UPDATE: The first two parts of the new Twin Peaks (2 x 56 minutes) will screen on May 25th at 7:30 PM.
https://twitter.com/jfuentes/status/852503852532117505
Hat tip to Ross Dudle for that update.
"This is a feature. An 18-hour feature, broken up into 18 parts." —David Lynch on the new #TwinPeaks (via @nytimes: https://t.co/RHLHK1koGj) pic.twitter.com/Y208QCQ9Xs

— Welcome to Twin Peaks (@ThatsOurWaldo) April 12, 2017