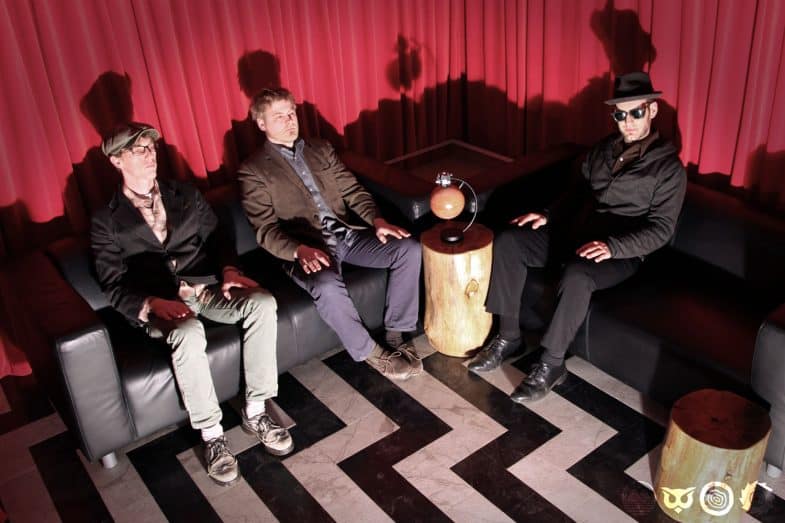 Welcome to Twin Peaks is proud to première another one of Bookhouse's jazz interpretations of original Twin Peaks music. I handpicked this one because I think it sums up what Bookhouse is all about: it only takes 10 seconds to go from "Oh… hello, Angelo!" to "Woah! There's a twist!"
So without further ado, here's track #1 from their upcoming Ghostwood album, called "Audrey's Dance, Prologue."
Bookhouse – Audrey's Dance, Prologue
https://soundcloud.com/bookhousetp/audreys-dance-prologue
If you missed "Into The Night" or want to know more about Bookhouse, check the initial post. You can also pre-order the full Ghostwood album here. Highly recommended!
And don't miss their Twin Peaks themed release show at The Ritz Theater in Northeast Minneapolis on Friday, May 31st at 7:00 pm.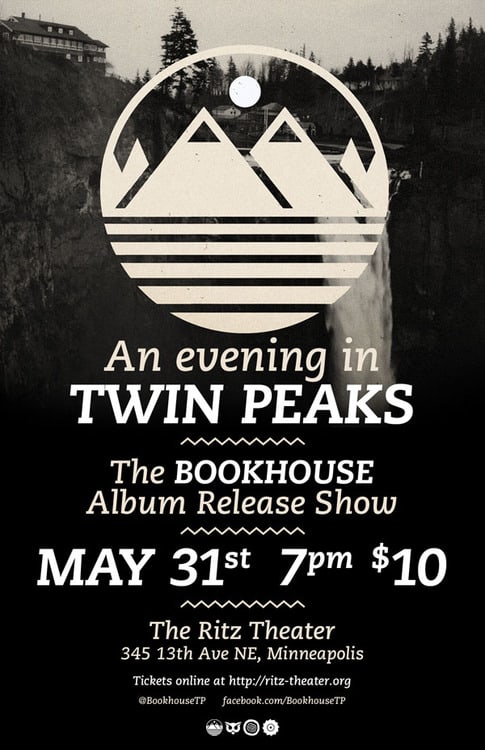 An evening in Twin Peaks, the Bookhouse album release show.