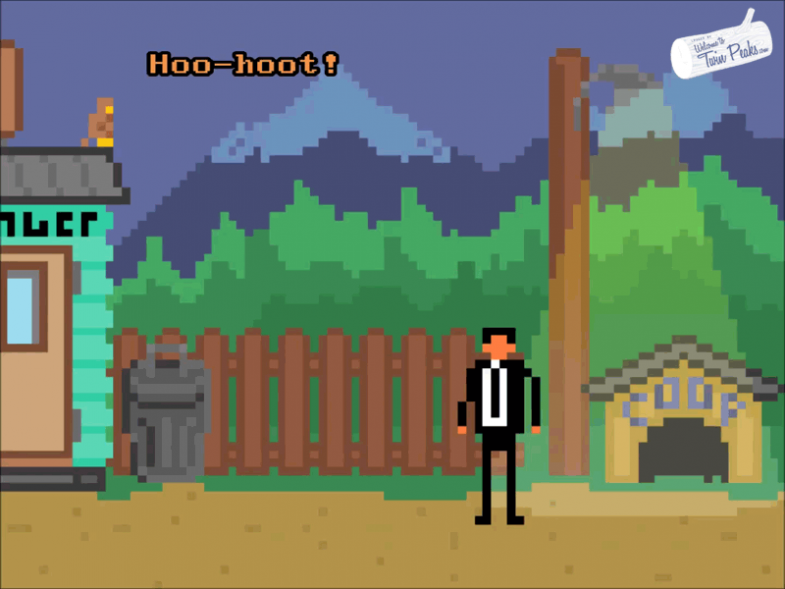 Ever since Twin Peaks aired, gamers have been fantasizing about an official Twin Peaks game. Yes, a Nintendo NES game was cancelled in 1991, but with the return of the show and its increasing popularity, it just has to happen at some point, don't you think?
Meanwhile, an indie developer created a fully playable action game based on Dale Cooper's visit to the Black Lodge, and there's certainly no lack of homages, inspirations, and visualizations. The latest project that might make fans yearn for the real thing is The Log Motel Incidence, a pixel graphic animation made by M. Krusberg. With references to owls, Sheryl Lee, coffee, Killer BOB, and plenty more, it's a tribute to David Lynch and Mark Frost's world as much as it is to the early '90s graphic adventure games by Sierra On-Line and LucasArts.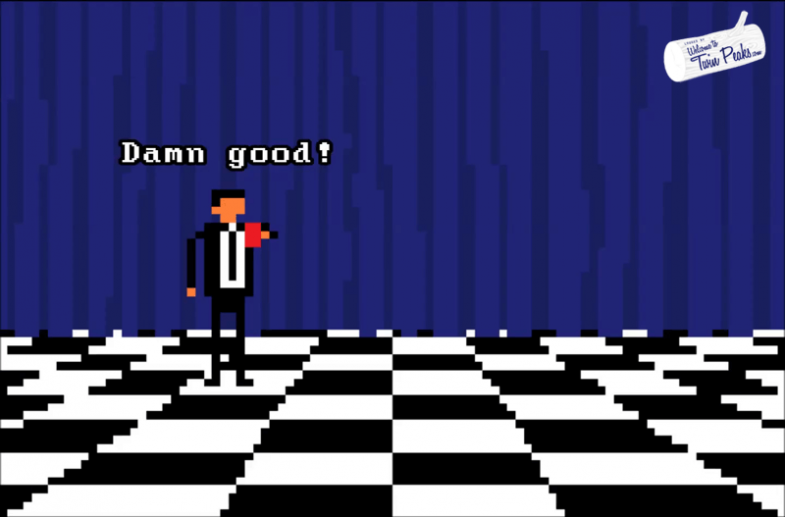 The Log Motel Incidence
Before the Log Motel incidence there was LL Motel, a demo for an educational game about data structures. Well, actually the demo was only about linked list data structure variants. The characters we see in Log Motel were originally created for the LL Motel game demo. Some of them were not used in the demo, but they finally got their chance in this animation. So the abbreviation DSI (Data Structure Investigations) is a reminiscence of the origin of the character assets. It could of course have another meaning in this new storytelling environment too. LL Motel game demo was created in information vizualisation course in University of Turku by S. Haavisto and M. Krusberg in 2012.
More pixel art tributes to Twin Peaks: