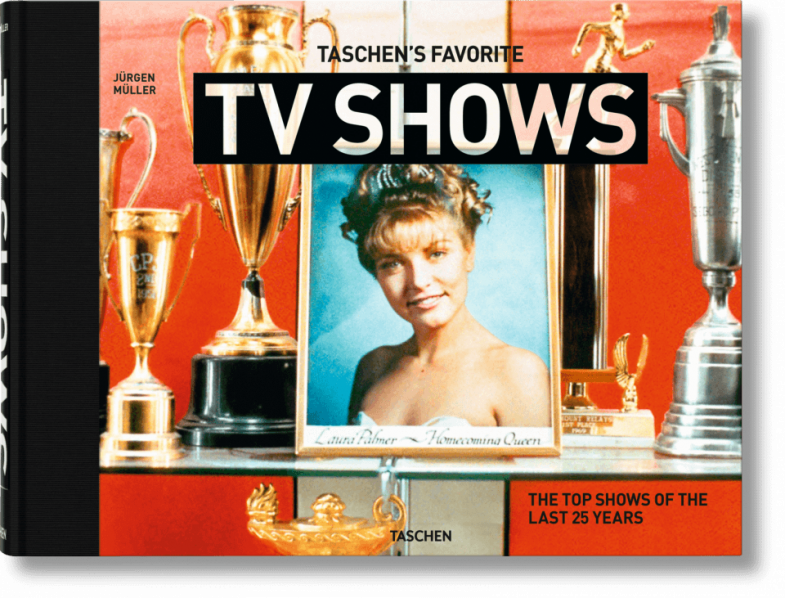 Art book publisher Taschen released a coffee table book celebrating the most groundbreaking television shows of the last 25 years. With 2015 being the 25th anniversary of Twin Peaks, Laura Palmer's homecoming queen photo deservedly made the cover of Taschen's Favorite TV Shows. Other classics and recent successes listed by author Jürgen Müller include The Sopranos, The Simpsons, Breaking Bad, The Wire, Mad Men and True Detective.
Taschen's giant hardcover book counts 748 pages and is available from Amazon (US) and Alibris (UK).
Producing artistic allegorical images used to be the prerogative of ambitious motion pictures. Now television series are the ones highlighting the enigmatic nature of shots, rather than merely using them as the means to convey a linear plot. Approaching visual language in this way is remarkable. It transfers sovereignty over interpretation to the fan base, more in the style of a rock 'n' roll lyricist whose only concern is that he might be accused of boring his audience with crude messages. Modern TV series like Breaking Bad (2008–13) and Lost (2004–10) are presented as veritable mazes crammed full of references, challenging viewers to make analogies and deduce conspiracy theories. Their aim is to be as unfathomable as life itself.
Hat tip to Lauren R.!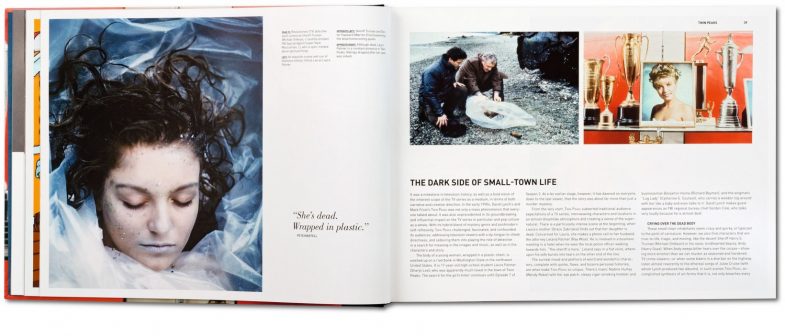 Compulsive viewing: How the TV series became a 21st-century addiction

Their names are Walter White, Birgitte Nyborg and Don Draper and they are the stars of a cultural revolution. In the last decade, shows like Breaking Bad, Borgen and Mad Men have toppled cinema from its leading position in the popular culture universe and ushered in a whole new level of small screen excellence and appreciation.

With ambition to tear down the barriers around commercial television, networks such as HBO, AMC, and ABC have launched a new era of cinematic narrative, while cable TV networks, DVDs, and the Internet have brought about new, flexible ways of watching and engaging. Global fan communities devour episode after episode, season after season, independently of programs and broadcasting schedules, and probe the multiple levels of meaning in their favorite series in blogs, fan groups and online forums.

Alongside a wealth of stills, this overview of the TV revolution presents the most important and successful series of recent years, from David Lynch's groundbreaking masterpiece Twin Peaks to current highlights like Game of Thrones, Girls and House of Cards. Who were the trendsetters? What inspired the creators? Find all of the facts about authors and actors, influences and backgrounds, sequels and spin-offs. Learn something new about your favorite shows, and about those you're still to discover.