Cooper inspects the car.  Coming around to the front of the car he notices the windshield.  On the windshield someone has written the words "Let's rock!"
Officially releasing this Twin Peaks t-shirt that I've been wearing myself for a while, featuring The Man From Another Place in 8-bit pixel art form! I also made a mirrored version ("!kcor s'teL") for the ubergeek.
» Purchase the Let's rock! pixel art t-shirt.
» Purchase the !kcor s'teL pixel art t-shirt.
Don't like the ringer t-shirt? When you click "More Styles…", you can change the apparel and/or color.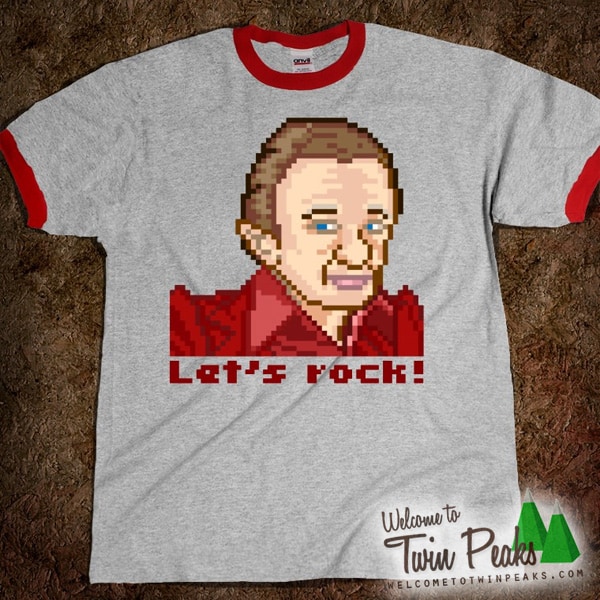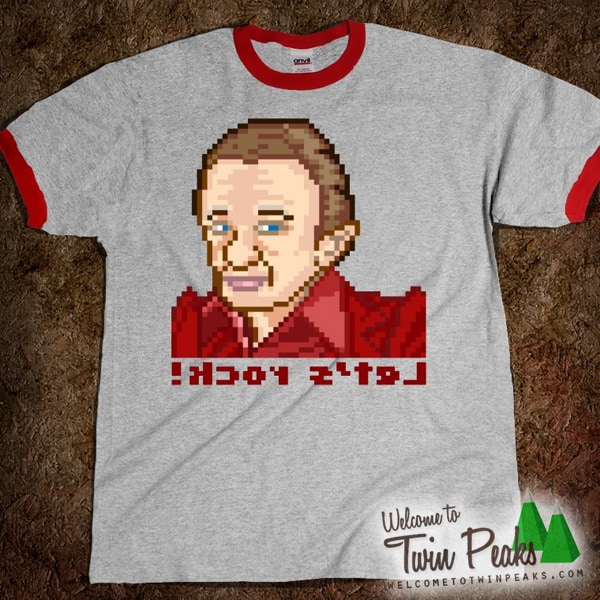 Cooper stares at the beautiful woman and she stares back at him. He turns to look at the little man. The little man stops shaking, turns to Cooper and claps his hands once.

"Let's rock!"

The little man moves over and sits in a chair beside the beautiful woman. The little man closes his eyes and rubs his hands slowly together, a ringing sound is produced.
Twin Peaks – Red Room, an 8-bit pixel art animation by Héctor Bometón